Yes, we are back to brown food again!  I promise this is the last one for a while. At least until next Winter.  And besides, for those of you who watch "The Worst Cooks in America" (my not-so-guilty-pleasure), as Anne Burrell says, "Brown food tastes good."
This brown food comes from my daughter's future Mother-in-law. Joe's favorite dessert is his mom's apple crisp. So much so that he asked for it to be served at the rehearsal dinner for their wedding.  But the crisp the caterer gave us to taste was subpar so, good mother that she is, Donna has agreed to make it for the event.
Needless to say, after all that I had to try this recipe.
Recipes are an interesting concept. The more I cook, read recipes, write recipes and share recipes the more I am aware that recipes defy ownership.  We teach people to cook by teaching them techniques and "basic" recipes.  Then they take what they have learned and build on it and change it and teach it to others.  A recipe which is not shared is eventually lost to all of us. 
Take this recipe for example, I got it from Donna.  Donna got it from The Silver Palate Good Times Cookbook (published in 1984). The authors of the cookbook attribute it to June. Where June got it, or who she is, is not mentioned. I suspect she was someone's mother who got the recipe from her mother and so on.
So here is Donna's Apple Crisp.  Pass it on!
Peel and thinly slice enough apples to fill a pie tin.  I used a mixture of Pink Ladies and Granny Smiths.  Make a layer of apples in the bottom and sprinkle them with lemon juice.  I added some dried cranberries too.  You can do this or use blackberries for a more traditional British Crisp. Repeat the layers, sprinkling each layer with a little lemon juice.  Finally press the layers down in the tin and even them out.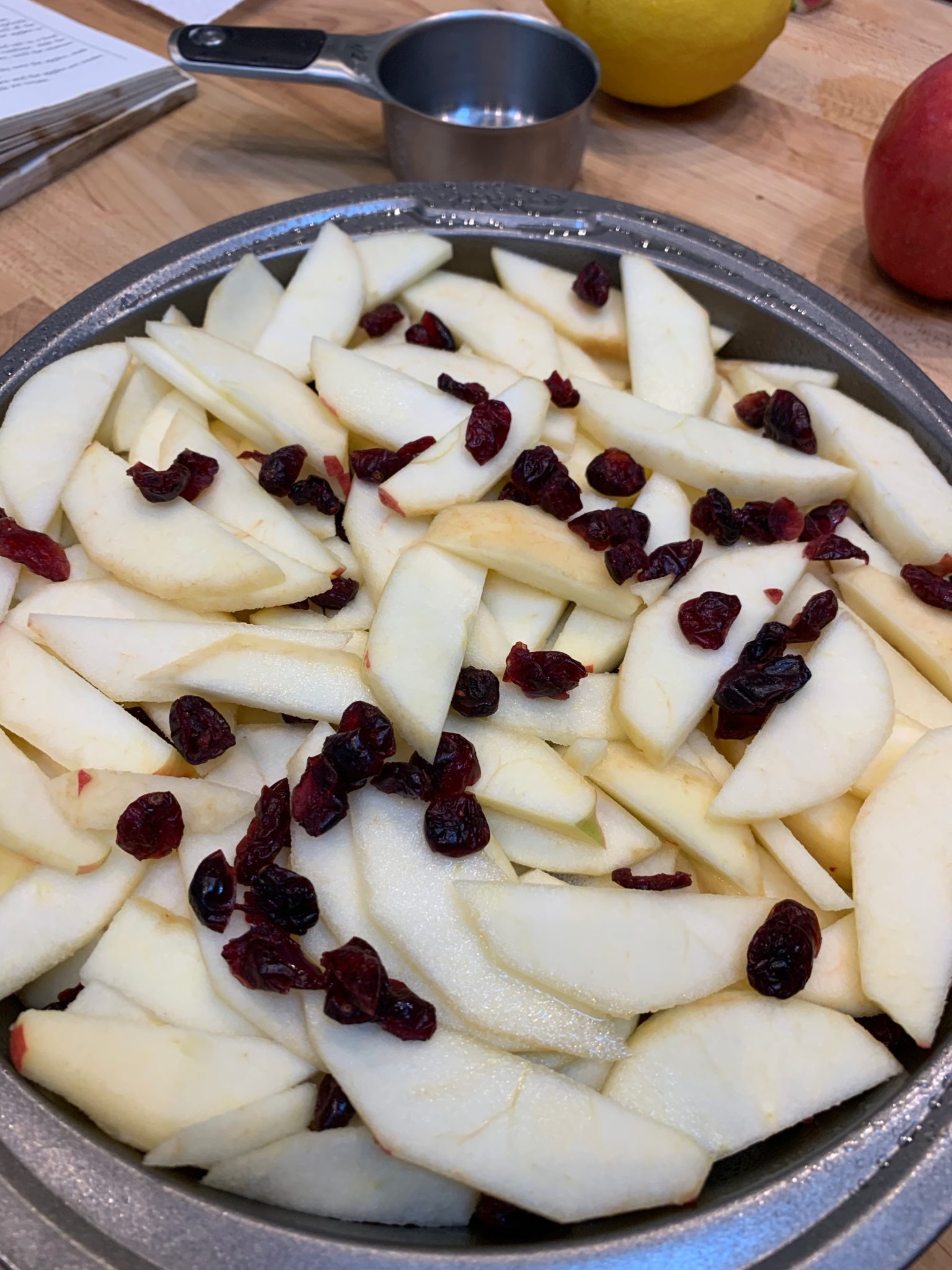 Put the rest of the ingredients in a food processor and pulse them to a coarse meal.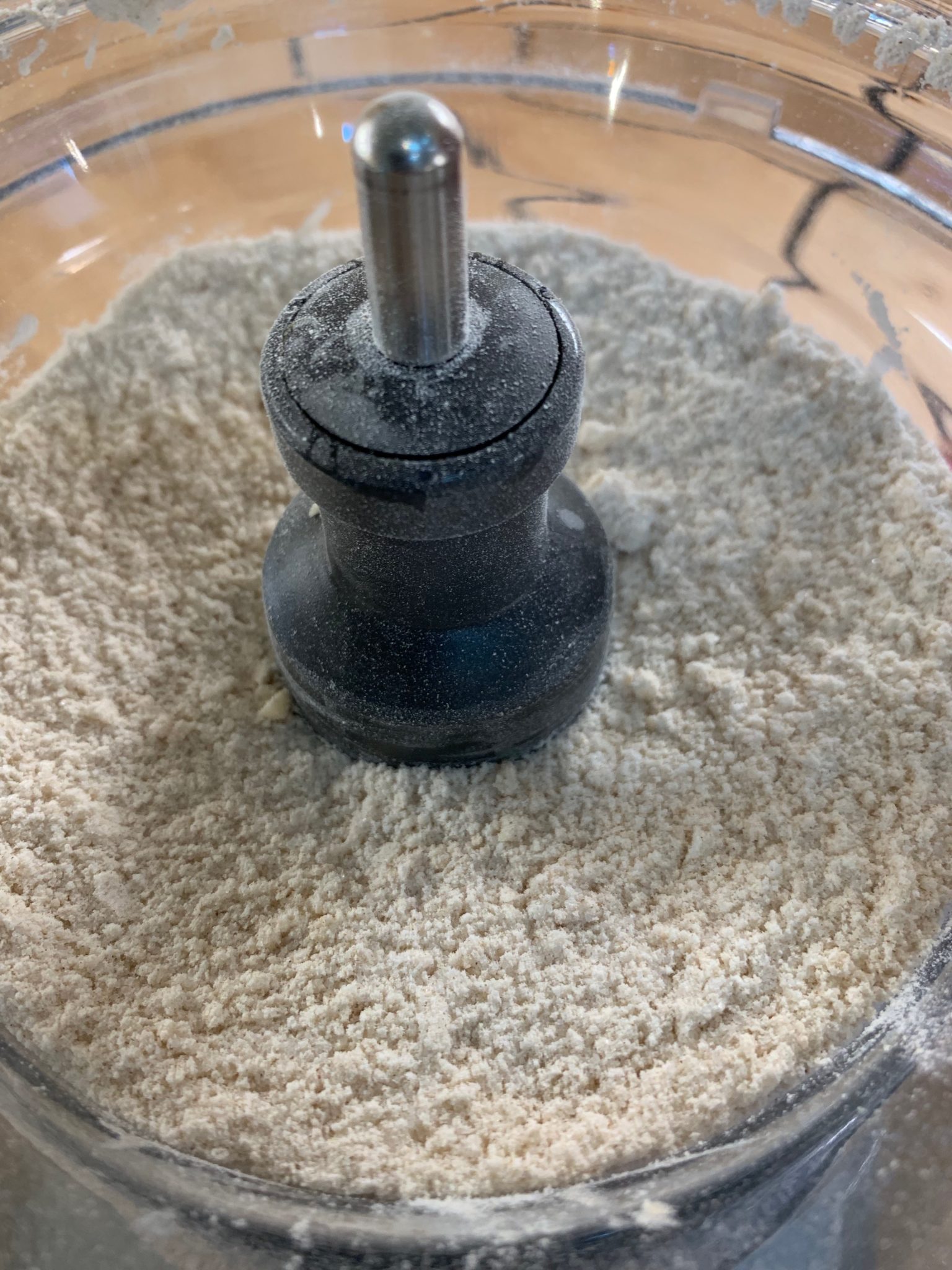 Now spread the mixture over the apples, right up to the edge of the tin, making a good seal.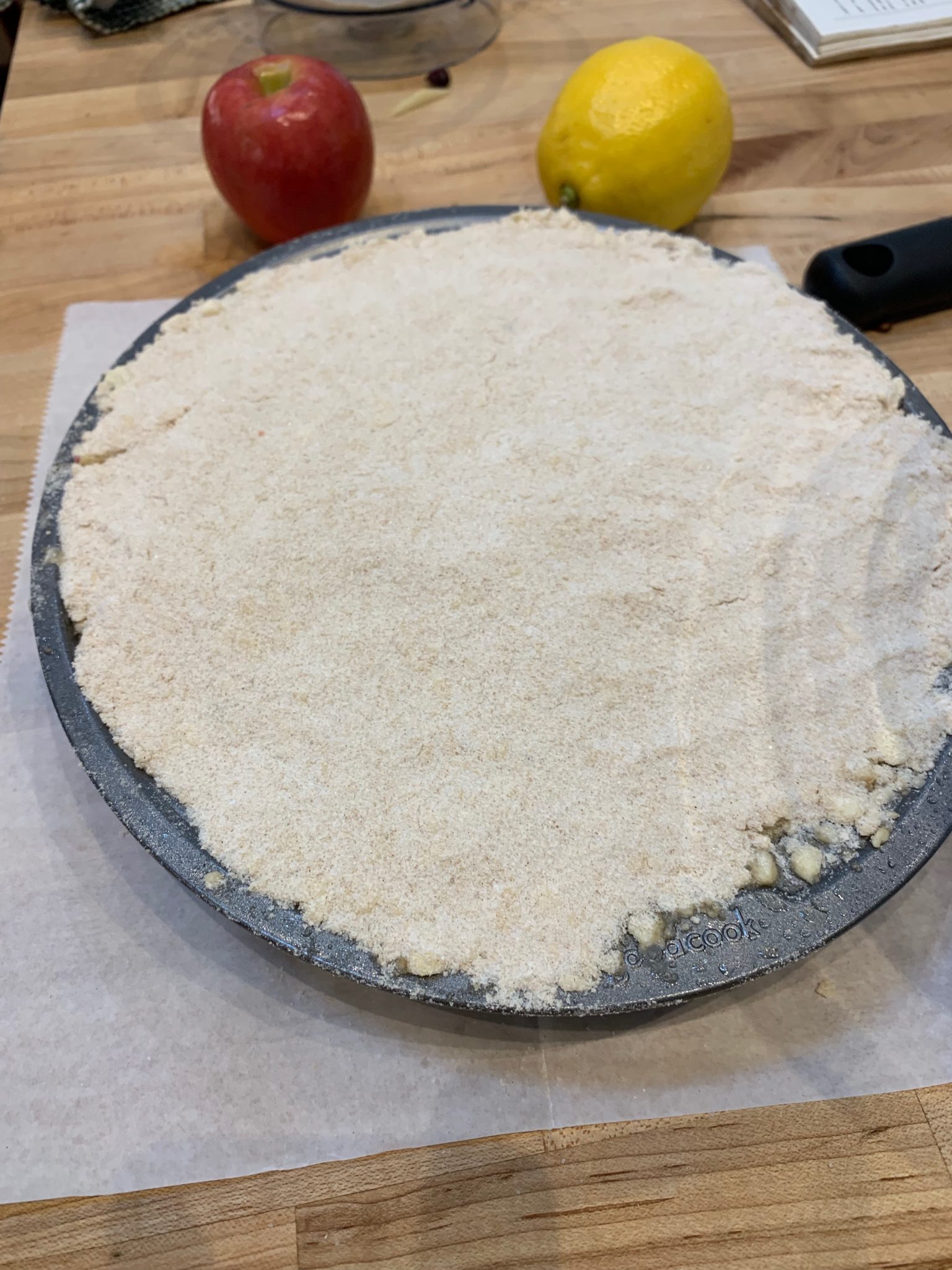 Bake for about an hour. 
Serve warm with whipped cream, custard or ice cream.  I like it for breakfast with vanilla yogurt!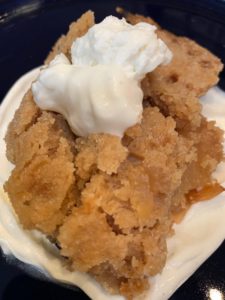 DONNA'S APPLE CRISP
Ingredients
5-6

large apples

½

cup

dried cranberries

optional

1 ½

tbsp

lemon juice

1

cup

flour

1

cup

sugar

1 ½

tsp

cinnamon

½

tsp

salt

½

cup

unsalted butter
Instructions
Preheat oven to 350 degrees

Grease an 8 inch pie tin

Peel and core the apples and slice thinly.

Layer apple slices over the bottom of the tin. Distribute about 2 tablespoons of the cranberries over the apples (if using). Sprinkle with some of the lemon juice

Repeat layering of apples (and cranberries) and lemon juice until all of the apples are in the pan. Push down on the apples to distribute them evenly in the pie tin.

In a food processor, pulse the flour, sugar, salt and cinnamon once or twice. Cut the butter into eight pieces and add to the processor. Pulse about eight times until the mixture resembles coarse meal.

Pout the crumb topping on top of the apples and use your hand to spread it out evenly over the apples, sealing the edges.

Bake 50-60 minutes until the top is golden.

Serve warm with ice cream, custard or yogurt.