I started my life overseas in Paris many years ago and, from the beginning, food and cooking was my way of exploring and learning about a country. This served me well as I moved back and forth across continents from France to Hong Kong to England and Singapore, stopping in many other places along the way.
But while I have visited (and loved Italy) I never had a chance to really get to explore their wonderfully rich and varied cuisine as much as I would like to.
So I am really excited about joining up with Access Culinary Trips and leading a small group (no more than 12 people) to the region of Tuscany for a six night/five day exploration of the cuisine and food products there.
Our home-base will be in the hilltop town of Cortona, about 70 miles southeast of Florence. We will stay in a small luxury boutique hotel just off the pedestrian center of the city. From there we will explore the surrounding area including the towns of Montepulciano, Pienza and Siena, all the while stopping at vineyards (sipping wine), cheese producers (yummy tastes) and olive orchards. We will visit farms and markets, walk the streets of small villages and get our shoes dusty as we join in a truffle hunt.  Joining us as we explore will be local guides, knowledgeable about the area and the food. Our cooking classes will be taught by expert chefs and feature traditional Tuscan food.  Finally, we will end our adventure with dinner at a Michelin starred restaurant.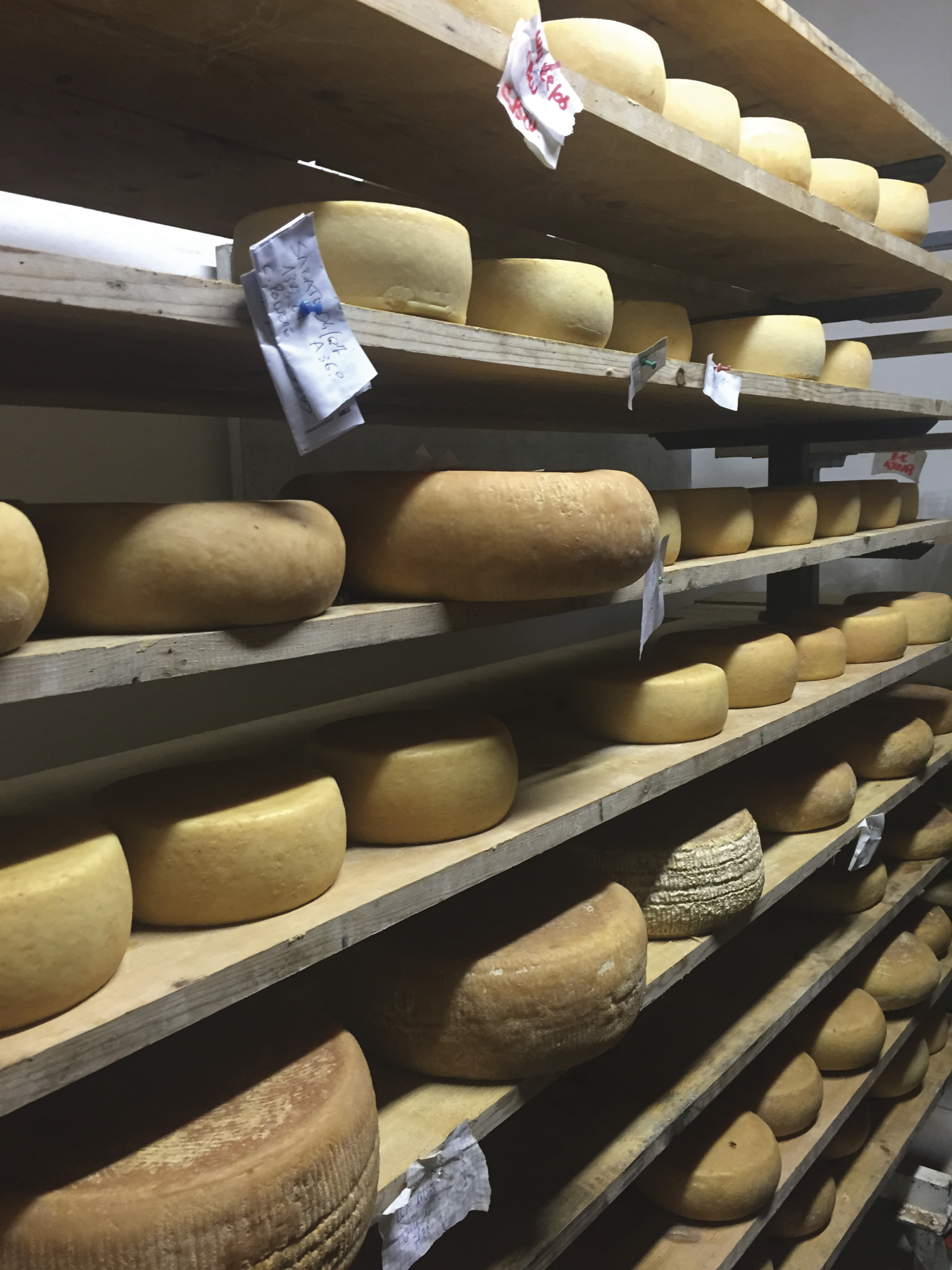 OUR ITINERARY:
DAY 1: Italian Food Tour Begins
We willed be picked up  in Florence and transferred to Cortona. After a walking tour of medieval Siena en route, with a stop at a traditional bakery, we will arrive at our  boutique hotel.
DAY 2: Italian Cooking Class & Tour of Food Producers
Lunch today will be prepared by us as instructed by Chef Antonella, a four course meal with wine! Then on to a tour of farms and local food producers. We will finished with a special happy hour ice cream  and cocktail class before returning to our  hotel.
DAY 3: Lunch at One of the Best Wineries in Tuscany
Today we will visit Braccesca Winery, one of the favorite wine producers in Tuscany and a top Vino Nobile producer.  Here we will tour the vineyards and cellars, before enjoying a wine tasting and lunch. In the afternoon  we will visit  Pienza and Montepulciano. Overnight in a boutique hotel.
DAY 4: PASTA COOKING CLASS
On this day we will really immerse ourselves in pasta with a hands-on class, learning to prepare and cook three different types of pasta.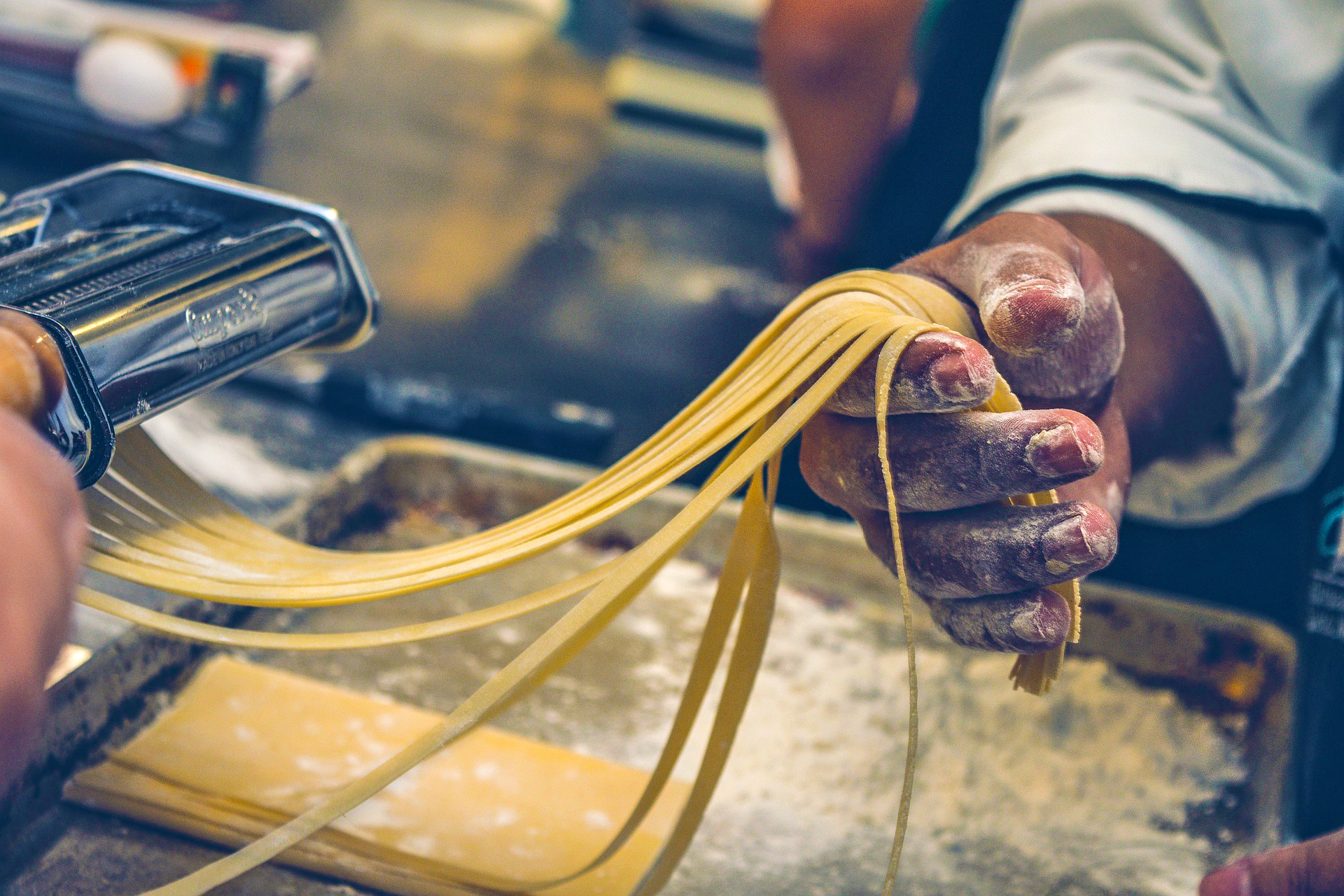 DAY 5: Truffle Hunt & Farm-to-Table lunch
What could be more fun than an authentic truffle hunt in the countryside followed by a  farm-to-table lunch?  At night we will share a farewell dinner at a Michelin starred restaurant. Overnight in our boutique hotel.
DAY 6: Italy Food Tour Ends
Enjoy a private transfer to the Florence airport for flight home, or extend your culinary tour with a few days in Florence.
(Note: a two day extension in Florence is available on a private basis either before or after the tour)
This tour is Virtuoso Travel exclusive  and cannot be booked elsewhere.  Spots will be reserved on a first come-first serve basis and should be booked by October 31, 2018 in order to guarantee pricing.
Excursion Dates: April 21-26, 2019
Price: $3890 
Price includes 5 nights accommodation (double occupancy), all activities and excursions, and transfers to and from Florence. Meals include all breakfasts, lunch on days 2-5 and dinner at a Michelin starred restaurant. And finally, a copy of my cookbook, Our Family Table: Recipes & Lessons from a Life Abroad
Travel Tip From our Travel Agent, Abby : You should consider getting a travel credit card for your trip and especially if you love to travel.  Not only do you get thousands of air miles when you sign up (this can cover your entire flight to Italy and some) but they also cover things like transaction fees, trip insurance, and pre-check fee.  Here is a great article on the best travel credit cards of 2018.
For more information, please contact me at Susan@awomancooksinasheville.com
I will be happy to answer any questions you may have.
For booking, please contact abby@journeysatc.com