I have been making these cookies for at least 50 years.  Actually, I realized the other day that I don't know when I first made them.   When I was little my mother baked them for us. When I got older I made them with her.  Somewhere along the way she stood back and I made them myself.  These cookies however are not the same as my mother's.  Over time they have changed and been adapted until they became what they are today: a mixture of butterscotch and chocolate chips in a soft, sweet and salty oatmeal batter.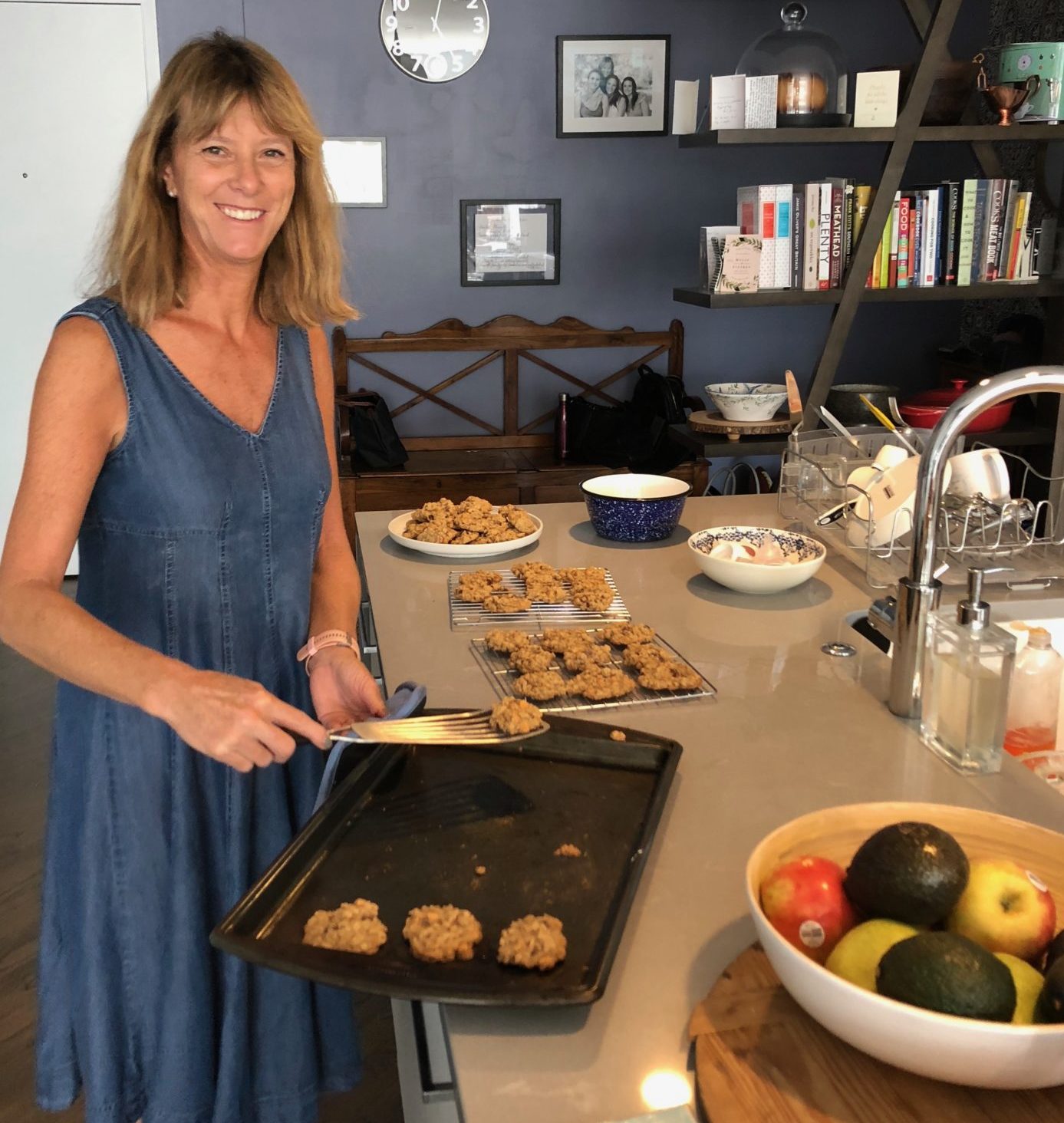 This is my most requested recipe.
And this is the story of how they became Murray Cookies.
When I moved to Paris in 1980, I took with me a small black notebook filled with recipes that I had copied out by hand to have in my new home.  One of these was my mother's recipe for chocolate chip and walnut oatmeal cookies. It soon became apparent that I would not be able to make these cookies, exactly as written, in France.
At the time there were no American products in the stores. (To be fair, there were no British products either and the UK was much closer!)  Chocolate chips were unknown and if there was a product similar to Crisco Vegetable Shortening I never discovered it.   I had to substitute.  And in my first round of substitution I discovered two things. Firstly, breaking up a chocolate bar and using the pieces in place of chocolate chips works but it's not the same thing.  And, secondly, butter is not a good substitute for Crisco.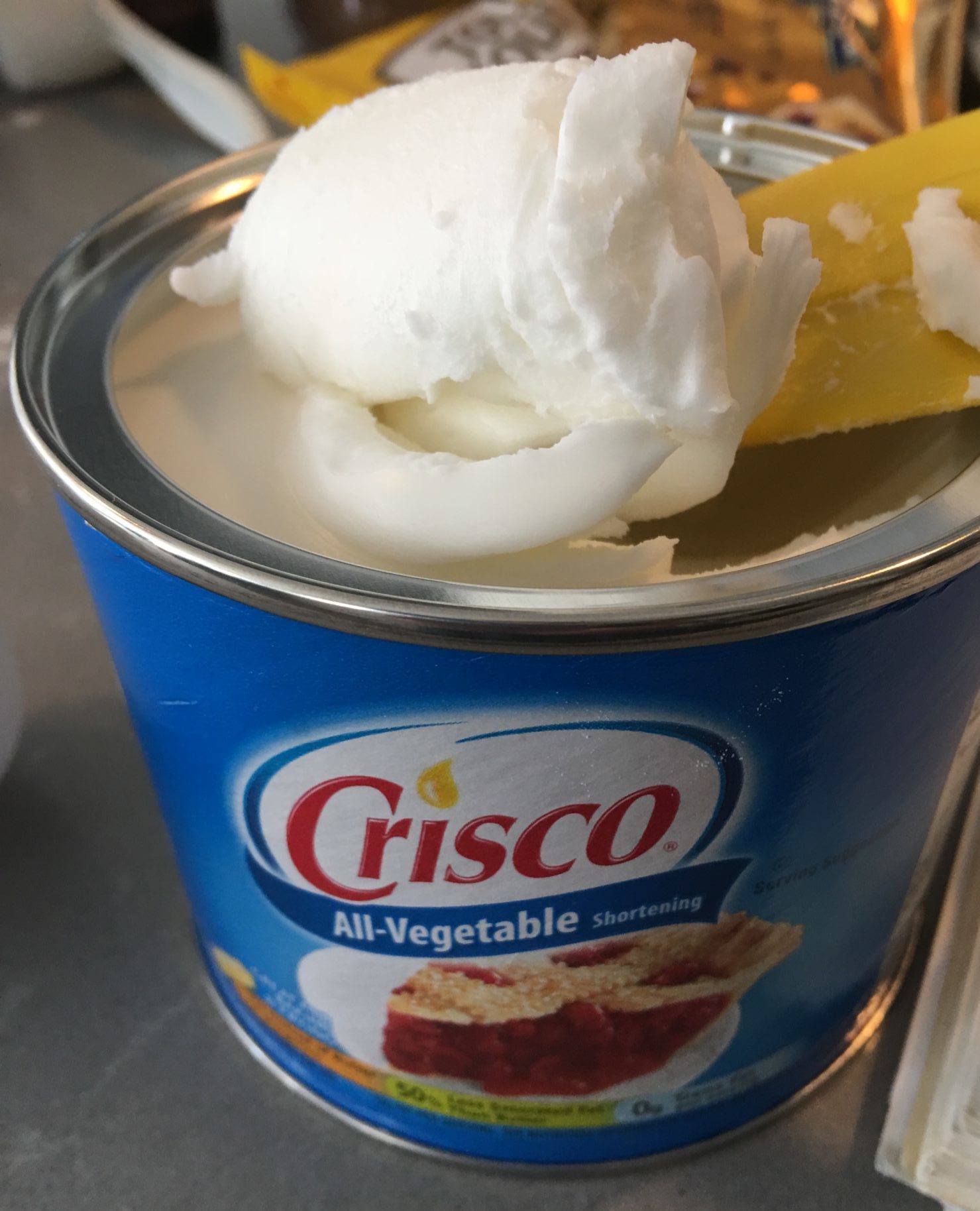 My mother's cookies were delicious mounds of oatmeal and chocolate chips. My cookies made with butter spread out in the oven and became flat and crispy. This is because shortening is 100% fat (compared to butter's 85% fat, 15% water).  Shortening has a higher melting point so my mother's cookies held together while baking.  It is true that butter has flavor, and shortening does not, but there is so much else going on here that the missing butter flavor is not noticeable.
Then, about a year after we to moved Hong Kong, the first "American" grocery store opened in Repulse Bay.  The products were expensive but it was a better alternative than carting them back from home in my suitcase.  There was just one problem: supply.  The products came by ship which were sometimes delayed and one just could not be sure that an ingredient would be available when needed.  So, like every other American cook on the island, I stockpiled oatmeal, chocolate chips, and more.
And one day, I had the dough half made when I ran out of oatmeal. When I went to my cupboard I found that the stockpiled oatmeal had been infested with meal worms (yuck!).  Having almost enough good oatmeal, I made the cookies with half a cup less oatmeal and half a cup more flour. That was a breakthrough.  Now the cookies had more body, they were less dry than the previous batches. That little bit of extra flour made all the difference.
And finally, in one last burst of serendipity, I found one day that I didn't have enough chocolate chips.  With two little girls and a baby standing by expectantly I reached into the cupboard and pulled out a bag of butterscotch chips.  I have no idea why I had them, probably born from the need to stockpile and bought "just in case", but there they were and into the batter they went along with the chocolate ones.
My mother's oatmeal walnut chocolate chip cookies were now butterscotch chocolate chip cookies, soon to be known as "Murray Cookies", a miraculous mixture of flavors and textures making it hard to stop at one!
And the name?  My daughters' friends starting calling them that to distinguish them from other cookies at bake sales and the name stuck.
These cookies are so easy to make I have baked them with a class of four-year-olds.  They are quick, from start to finish they take about 30 minutes.  And I have mentioned they are delicious?
Beat together the shortening, egg, sugars, water and vanilla until it's creamy.
Don't worry if there are some small lumps.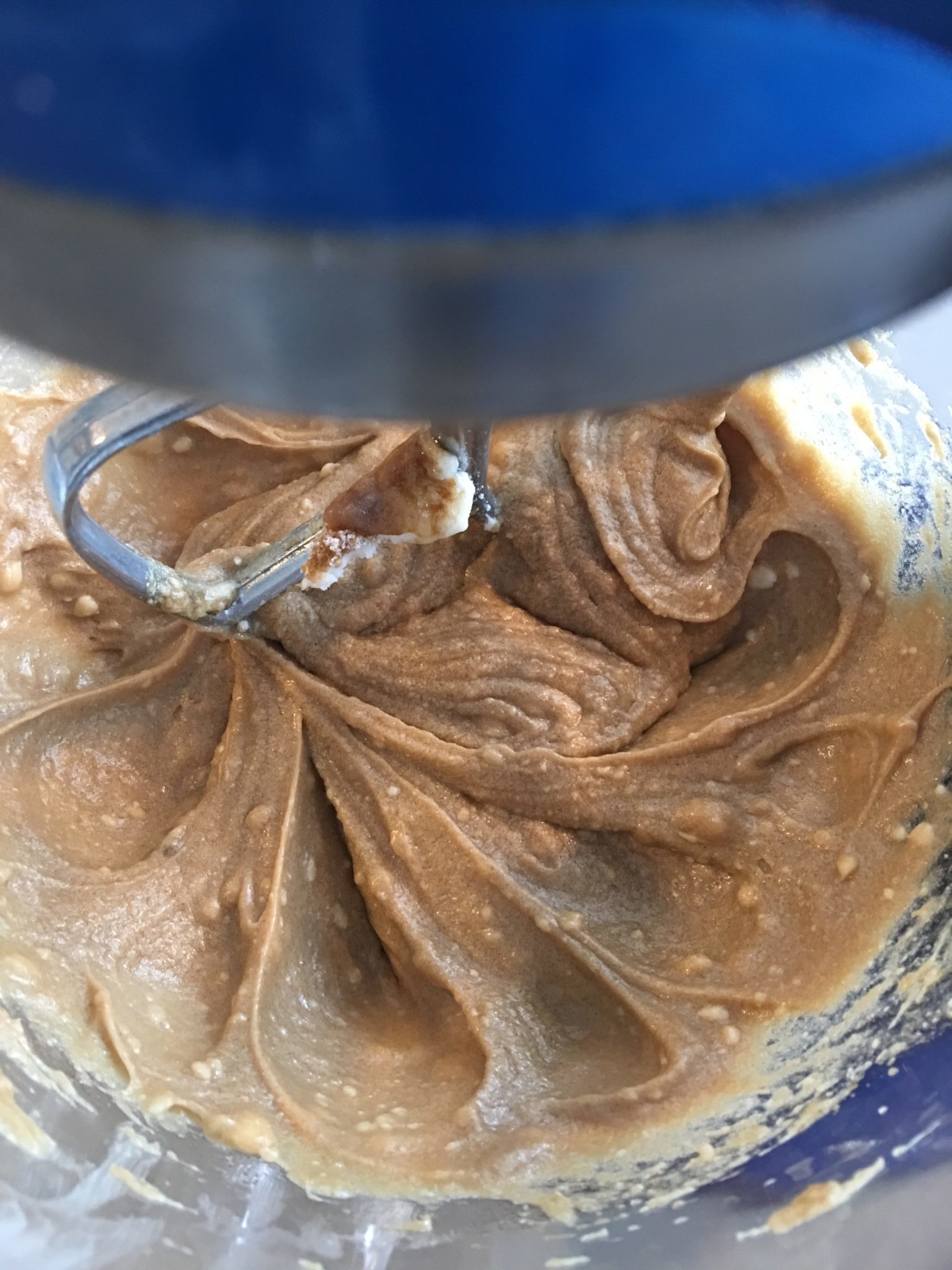 Beat in the dry ingredients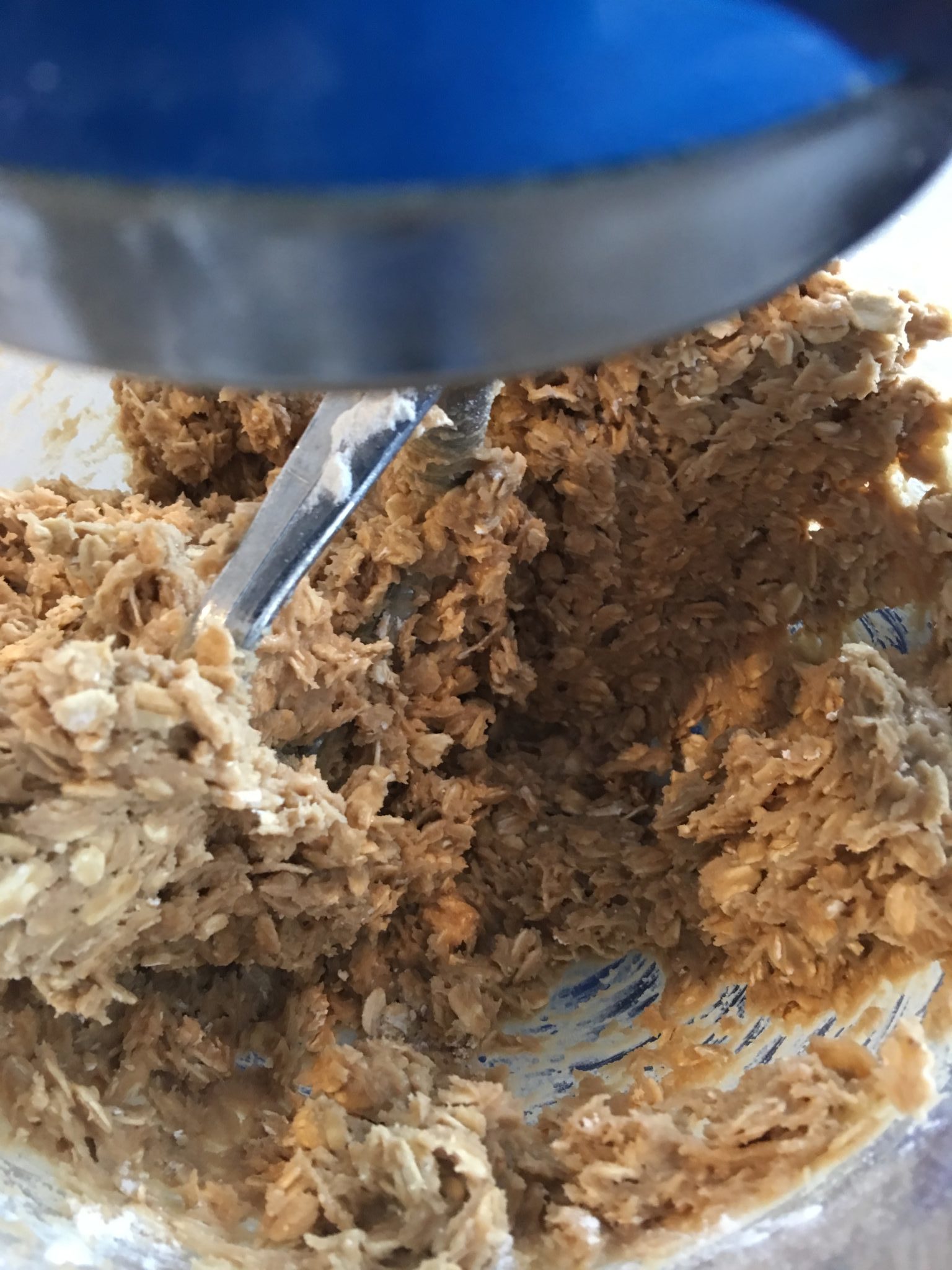 And stir in the chips.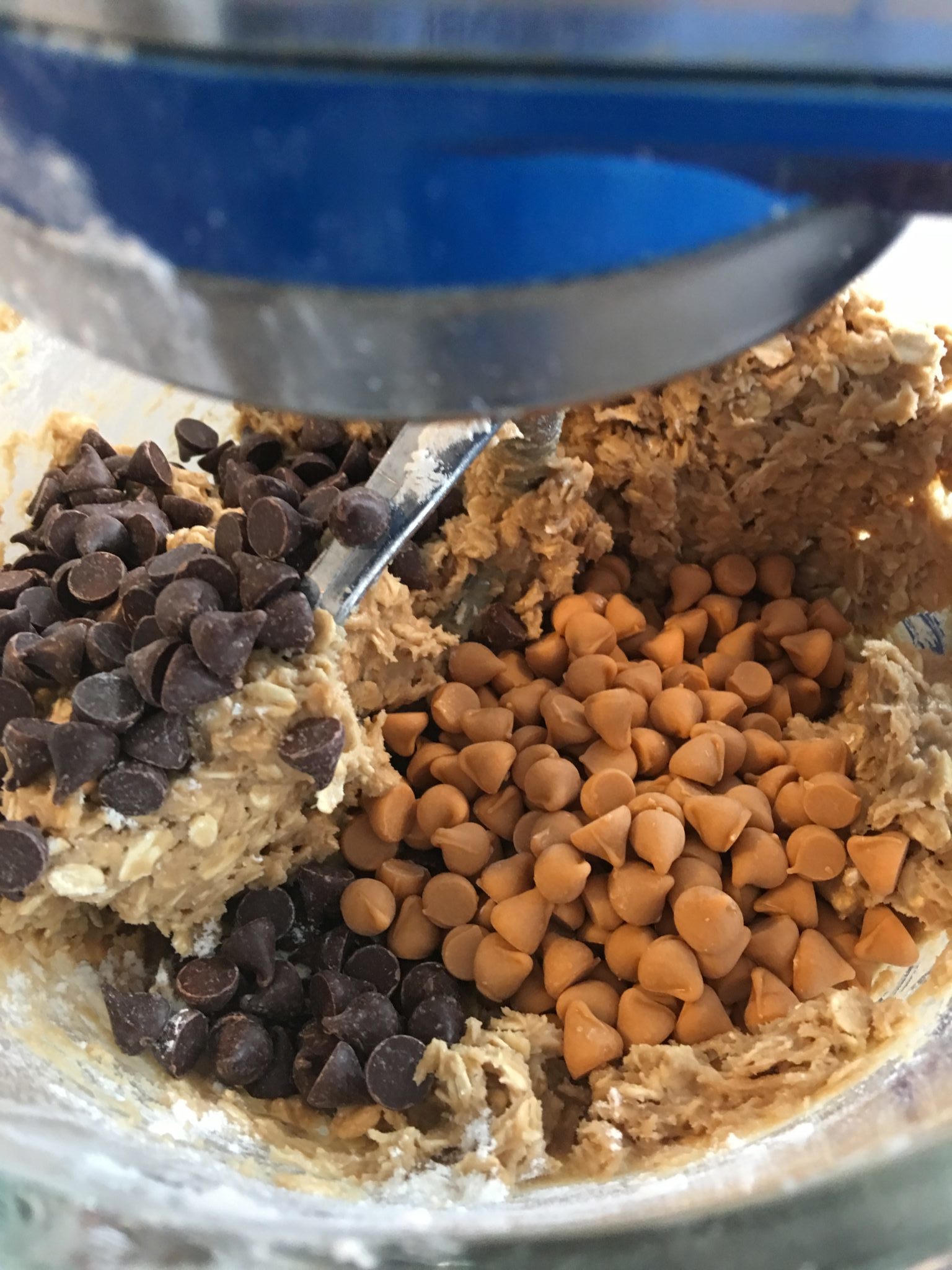 Use a cookie scoop or a tablespoon measure and drop the cookies on a greased cookie sheet.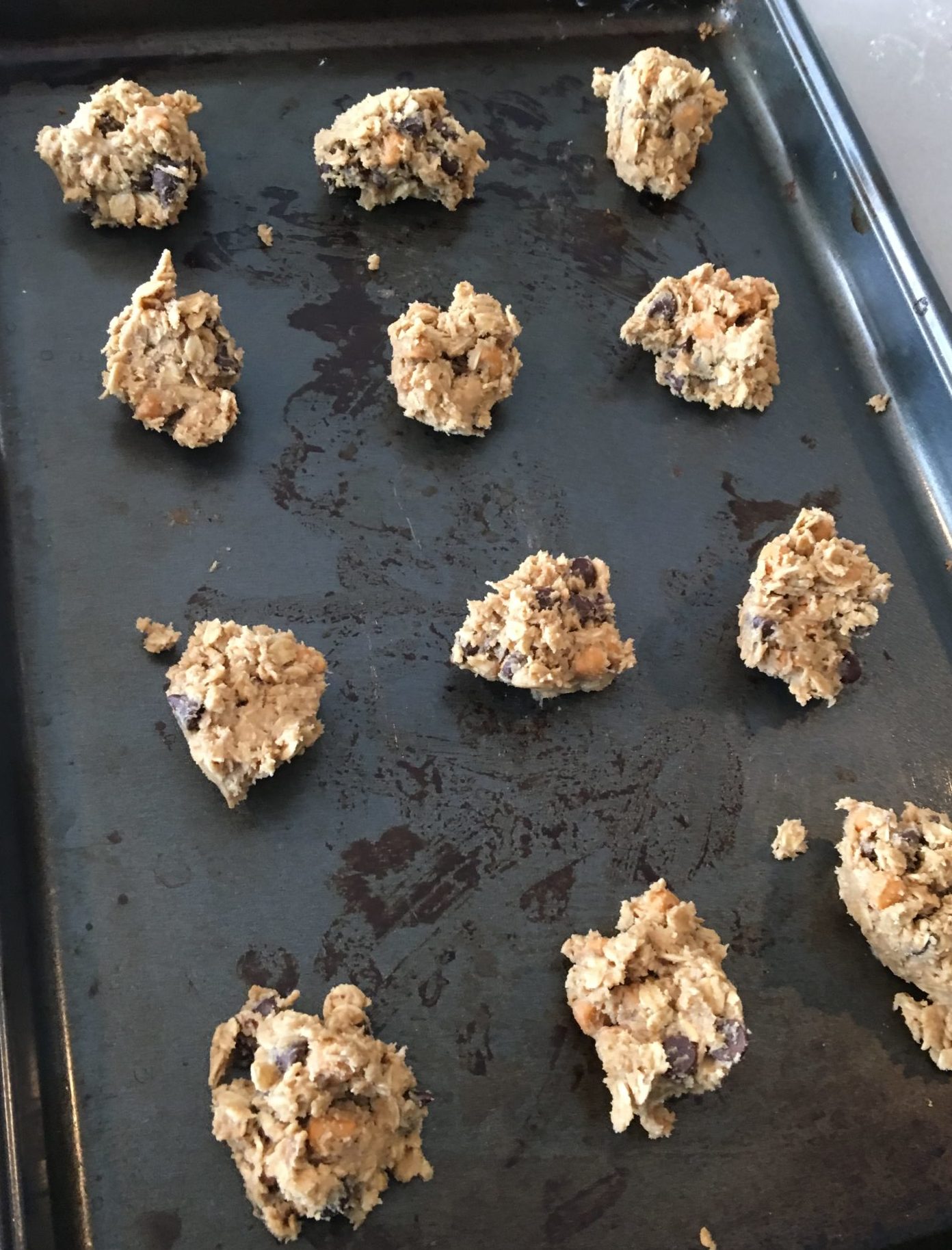 And bake them.
Then stand back while they disappear!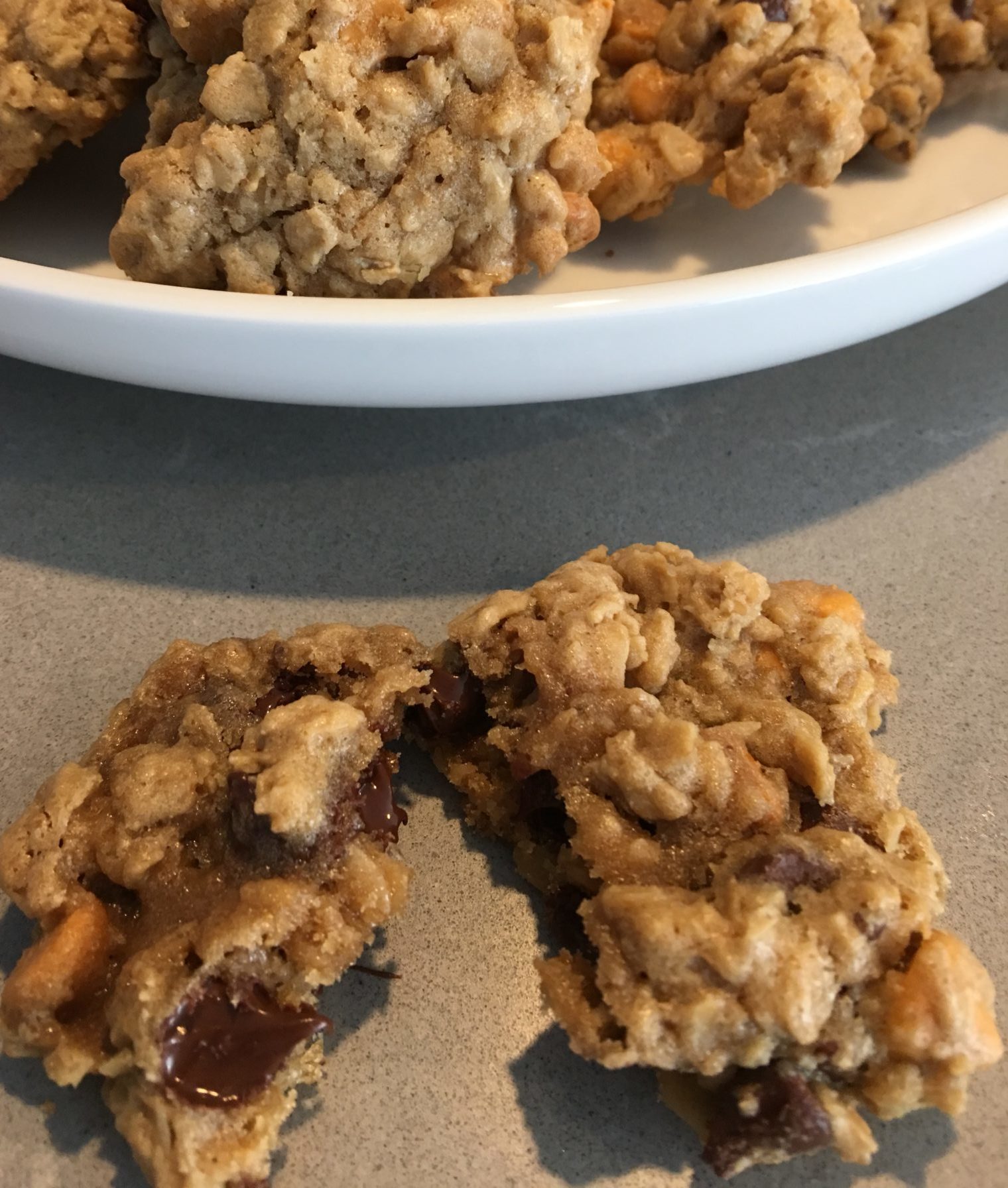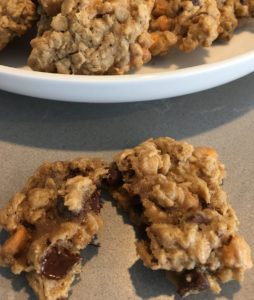 MURRAY COOKIES: BUTTERSCOTCH AND CHOCOLATE CHIP OATMEAL COOKIES
Ingredients
¾

cup

vegetable shortening

Crisco

1

cup

brown sugar packed

½

cup

sugar

1

egg

¼

cup

water

1

tsp

vanilla

2 ½

cups

oatmeal

1 ½

cup

flour

1

tsp

salt

½

tsp

baking soda

1

cup

semisweet chocolate chips

1

cup

butterscotch chips
Instructions
Preheat oven to 375 degrees

Beat together the shortening, sugars, egg, water and vanilla until light and creamy. Mixture may curdle but this won't matter.

Mix together the flour, oatmeal, salt and baking soda.

Stir dry ingredients into the creamed mixture.

Fold in the chocolate and butterscotch chips

Drop by rounded tablespoons onto greased cookie sheets.

Bake 12-15 minutes

Let the cookies cool for one minute on the sheet and then remove to a cooling rack.