Pe-can, Pe-cahn, Pe-kin, it doesn't matter how you say it, to most of us it means deliciousness.
In general, pecan pie consists of corn syrup, eggs, spices and pecans. But I was looking for something more than a sticky sweet pie with nuts (excellent though that may be).  Like my not-pumpkin pie recipe ,  I wanted to mix things up a little.   A reinvention of this popular pie, taking what we love about it and adding something more.
First off, the crust.  Guess what?  You don't need pastry for this pecan pie! I decided to go with a graham cracker crust.  Graham crackers, with their honey flavor and sandy texture add another element to the pie and it's so easy.
Grind up some graham crackers, melt some butter, add a little sugar and a touch of salt and stir it together.
Press it into your pie pan and you're done.  It's best to bake the crust a little to help it set before adding the filling so I brushed the surface with a beaten egg white and cooked it for 10 minutes then set it aside while I went on with the pie.
I once made a pecan pie using butterscotch chips.  It was pretty good so I thought I would step it up a notch and add caramel. I put some caramel candies in a pan with a little butter and cream and melted them down over a low heat.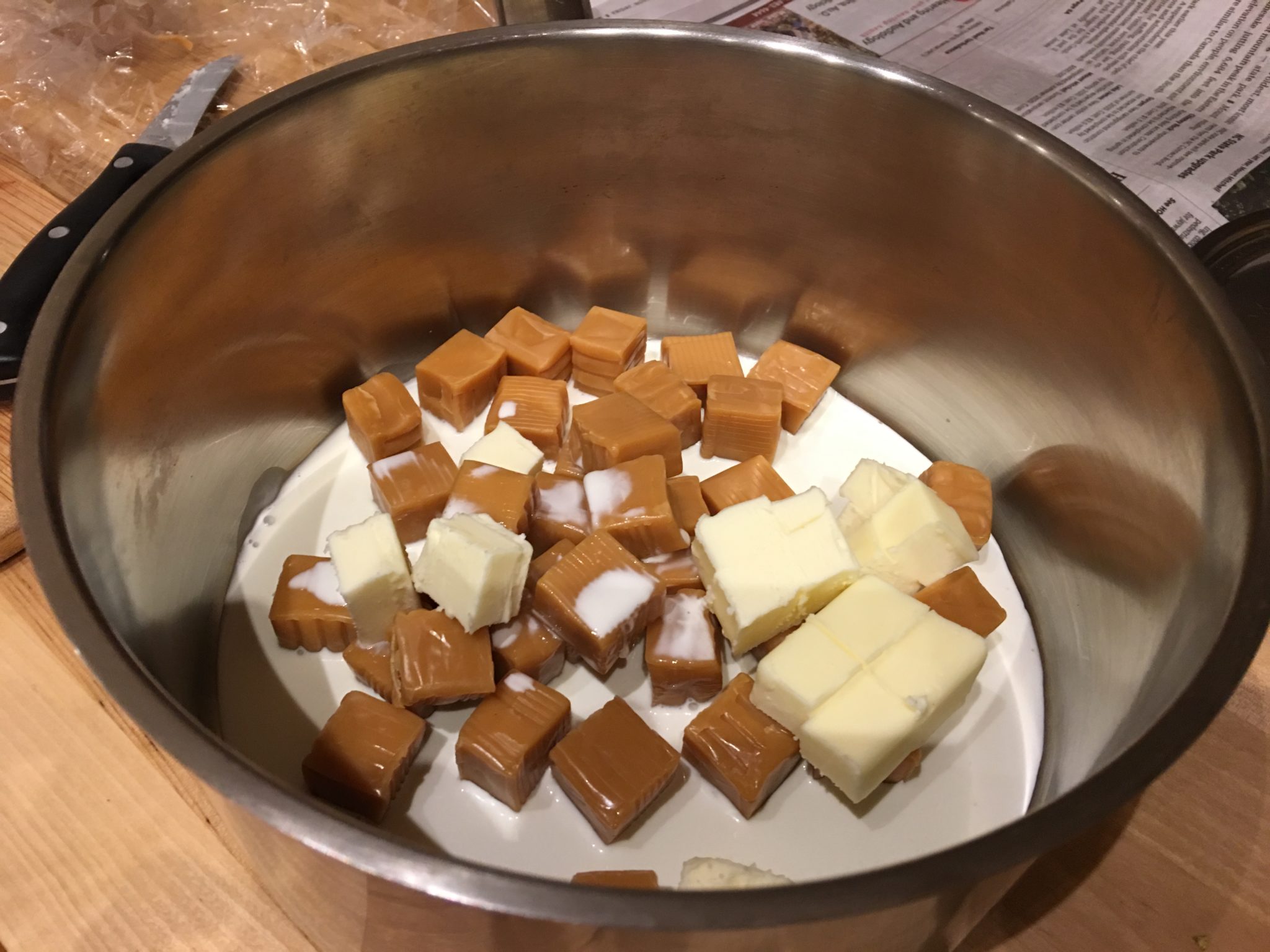 But the pie was so sweet. It needed something to cut it, which is when my genius came to the forefront.
Raisins!  But not just raisins.  Raisins which had been soaked in rum!
I put my raisins in a glass bowl, added some dark rum and heated them up in the microwave so the raisins would plump up and take on the rum flavor.
Mix together the eggs, sugar and vanilla and slowly add the caramel.  Then stir in chopped pecans and the raisins and pour the filling into the pie crust.  Layer some pecan halves on top and put it in the oven.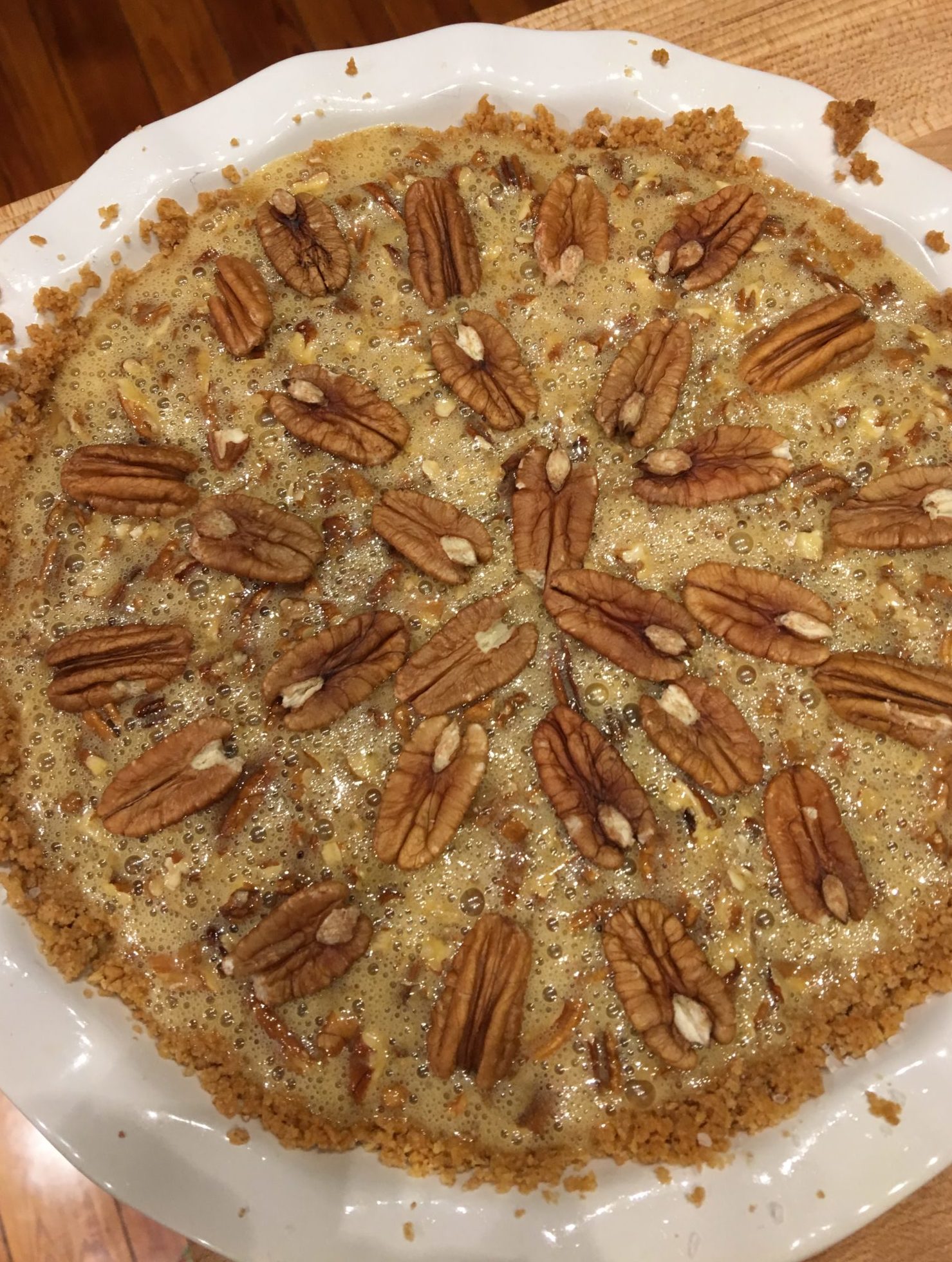 Pecan Nirvana!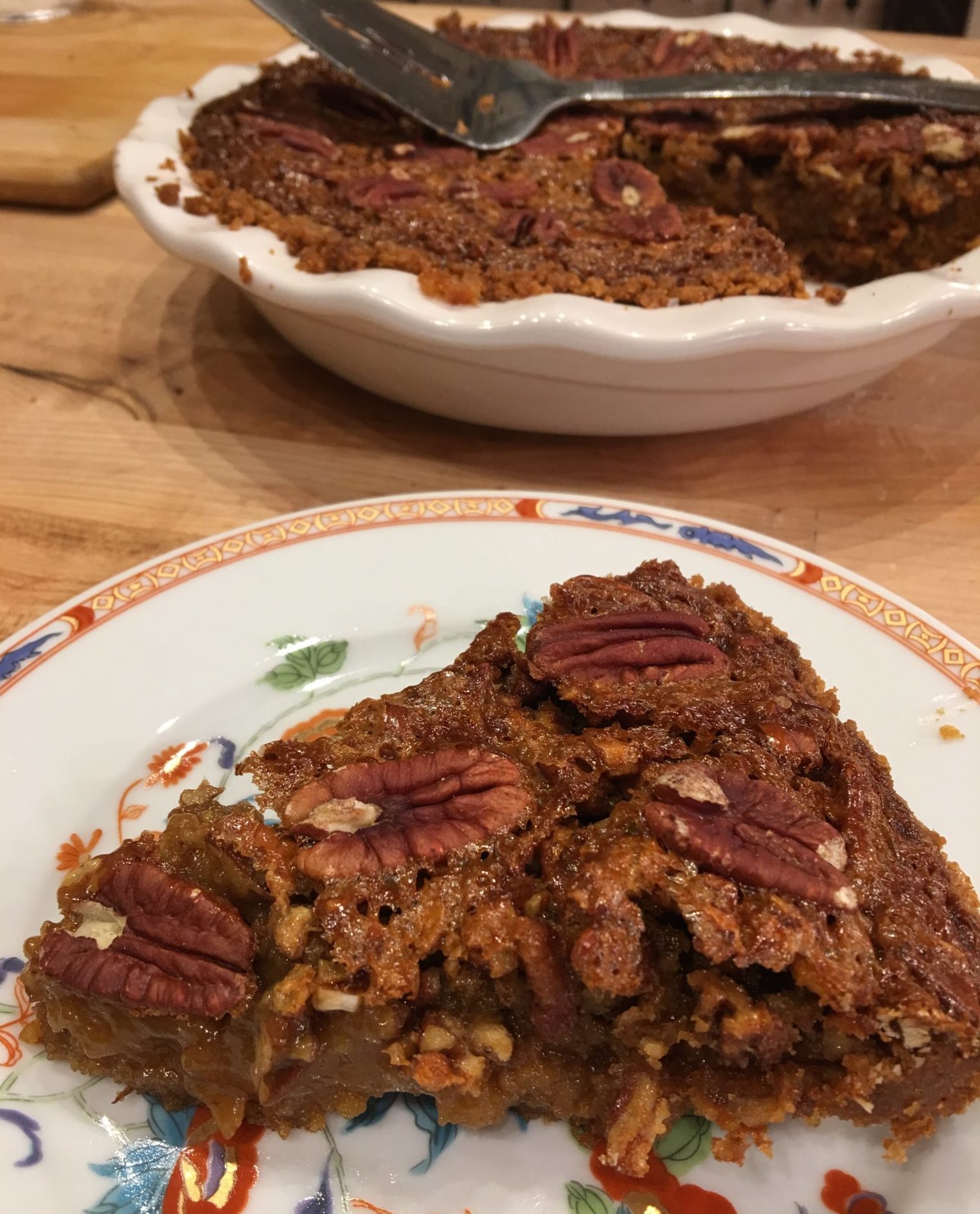 I hope these pies ideas have inspired you.  I would love to know how your baking turned out.  But I know your dinner will be wonderful whatever you choose to do.  Because it's all about family and friends in the end.  Happy Thanksgiving!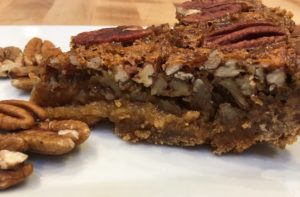 RUM RAISIN PECAN PIE WITH A GRAHAM CRACKER CRUST
Ingredients
For the Graham Cracker Crust
2 ¼

cup

graham cracker crumbs

¾

cup

butter

melted

2

tbs

sugar

pinch

of salt

Egg white

beaten
For the Pecan Pie
½

cup

raisins

¼

cup

rum

36

caramels

¼

cup

heavy cream

¼

cup

butter

3

large eggs

¾

cup

sugar

1

tsp

vanilla

½

tsp

salt

1 1/3

cup

chopped pecans

extra pecan halves for garnish
Instructions
Preheat the oven to 375 degrees
Make the graham cracker crust.
Place the graham cracker crumbs, melted butter, sugar and salt in a bowl and mix together with a fork until it holds together.

Pour it into a 9" pie pan and press it evenly across the bottom and up the sides.

Whisk the egg white slightly and brush it evenly across the top of the crust.

Bake for ten minutes.
Make the filling.
Put the raisins and rum in a small bowl and heat for 30 seconds in a microwave. Let cool.

Put the caramels, cream and butter in a small saucepan over low heat. Stir occasionally until the caramels have melted. Set aside to cool while you prepare the rest.

In a bowl whisk together the eggs, sugar, vanilla and salt. Slowly add the caramel and mix until blended.

Add the pecan pieces and the raisins and stir well.

Pour into the prepared crust and decorate with pecan halves.

Bake in the center of a 375 degree oven 40-50 minutes until the filling has risen and is set.