For Thanksgiving this year you could:
Buy a premade pie crust, open a can of pumpkin, open a can of evaporated milk, throw in some eggs and some spices and be happy.
Make your own pie crust and proceed as above.
Do something completely different and make a pumpkin pie but better!
I am not a food snob.  If you chose to go with option a, that's fine with me.  But I'm not a huge fan of pumpkin pie so every year I find myself searching for something that will make the pumpkin pie fans happy and that I will like too.
This year I think I found it.
The secret?  It's not pumpkin.  It's butternut squash.
When I thought about pumpkin pie I realized that it wasn't the smooth custard texture that I minded so much as the overly spiced flavor masking…nothing.  Pumpkin doesn't taste like much to me.  And believe me, I am so over pumpkin pie spice!
I do like squash, winter squash especially, so I turned to one of my favorites—butternut squash.
I roasted it with a little oil and some brown sugar.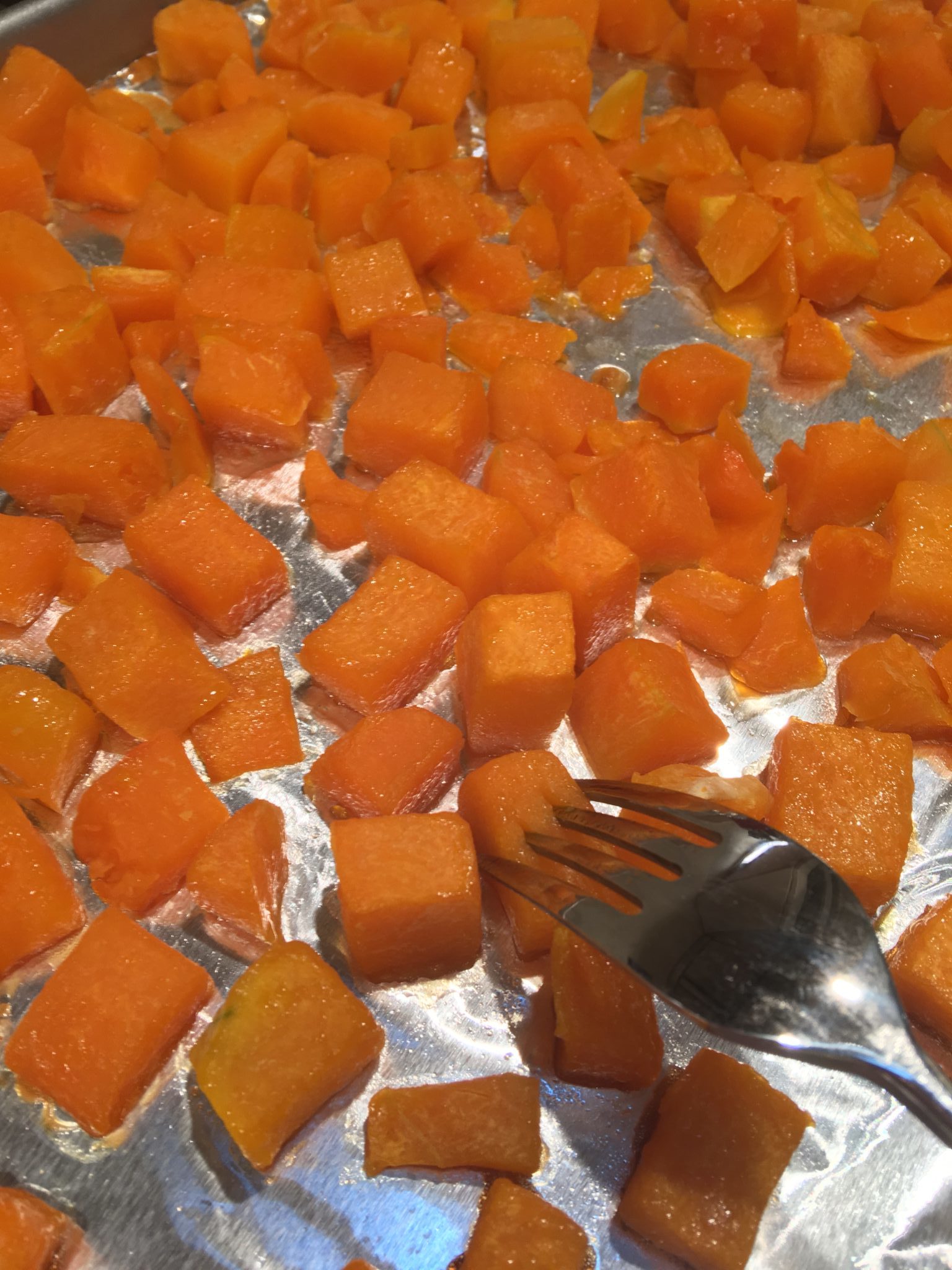 Then I blended it down to a smooth puree.
Heavy cream was substituted for evaporated milk. And I skipped the spices altogether opting instead for vanilla and bourbon. Mix it all together and put it in the pastry shell.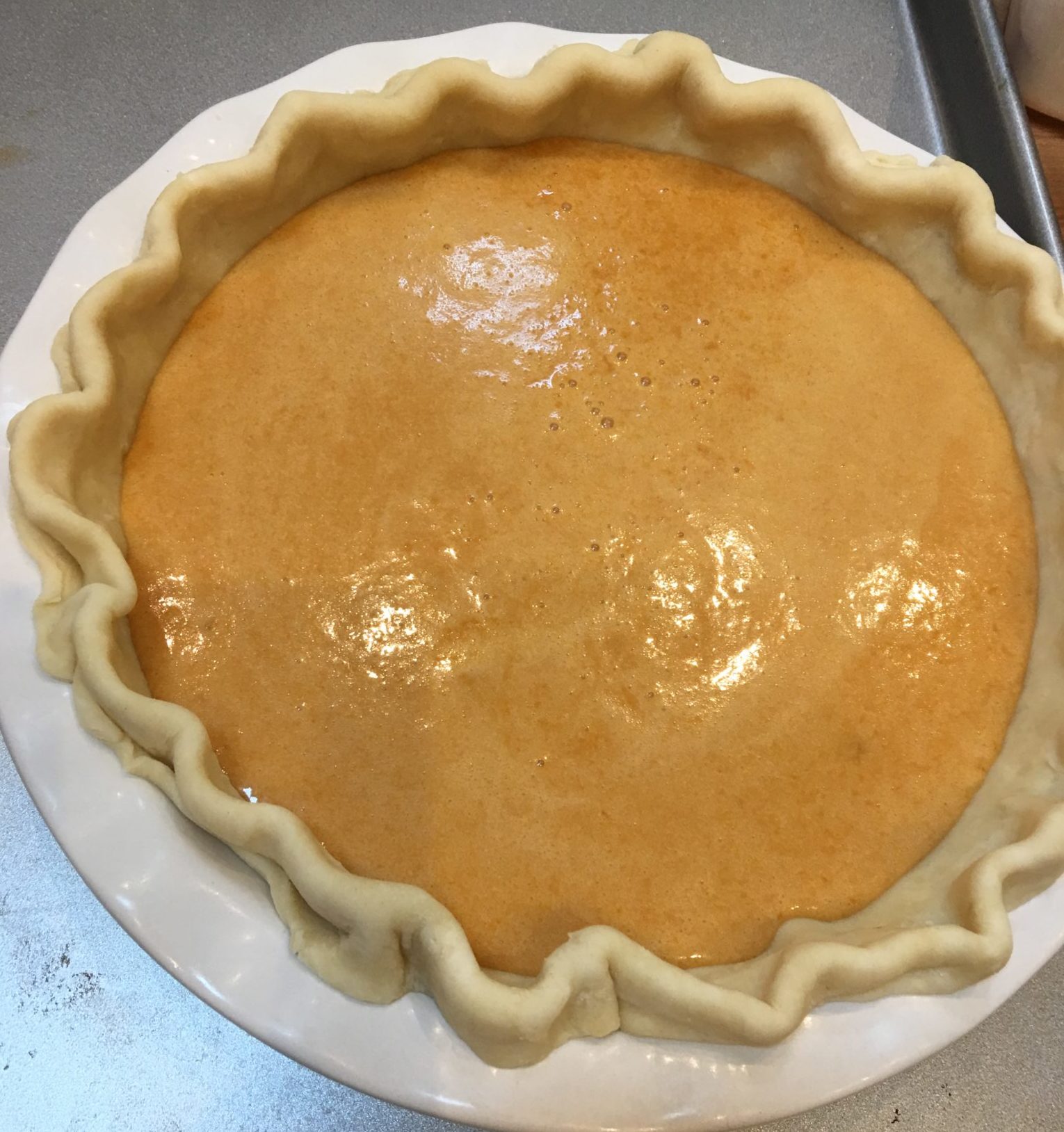 I tried to get fancy with the decorating and discovered that it is best to add any pastry leaves or other flourishes after baking. I found that they sink into the pie if you put them on before.  So I cut a bunch of leaves, brushed them with egg white and sprinkled them with sugar.  They are like wonderful little cookies when cooked and they add a special crunch to the pie.  (I admit that I may have plucked some off the finished pie and dipped them directly into the filling!)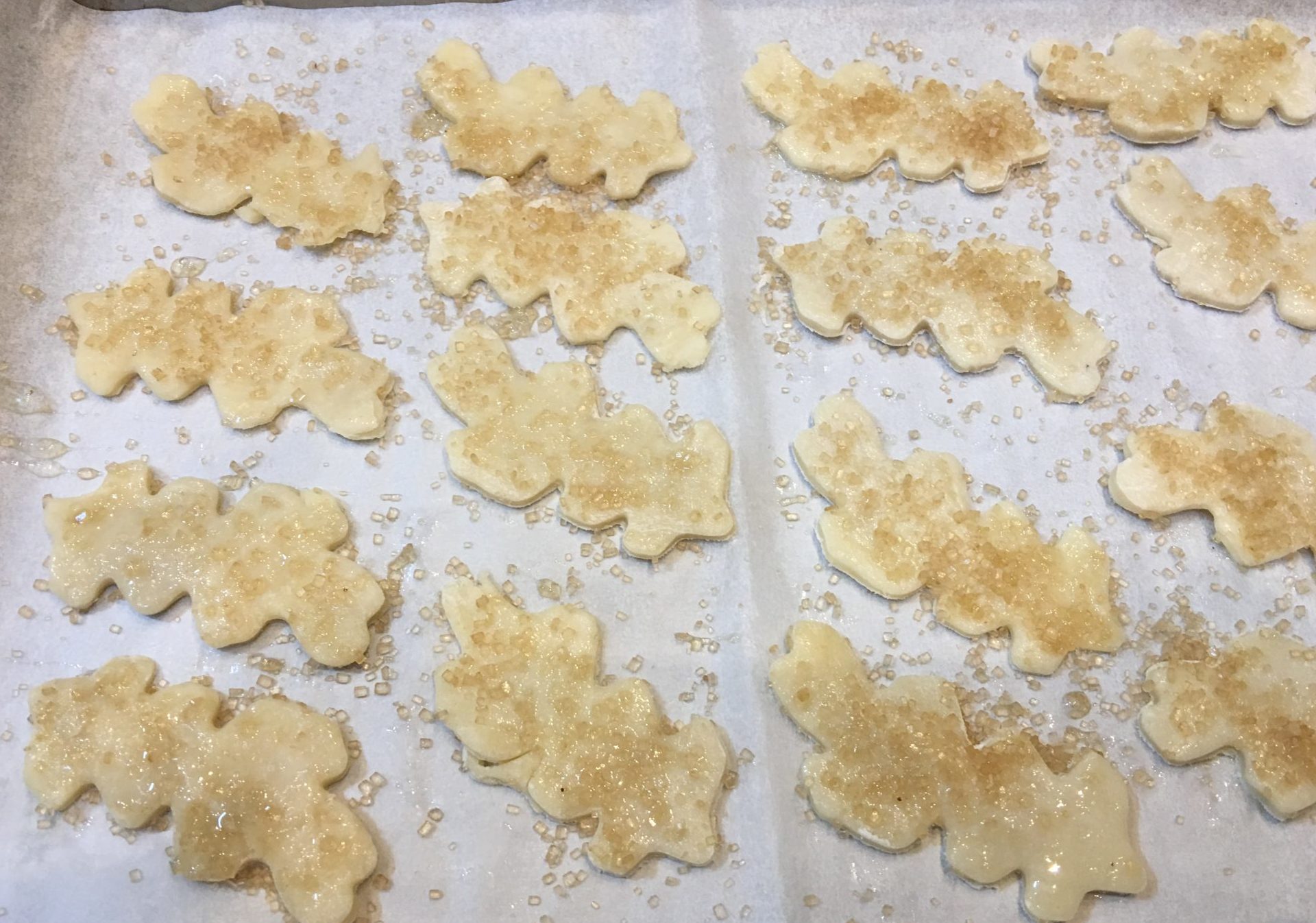 I like this pie.  It's good pie.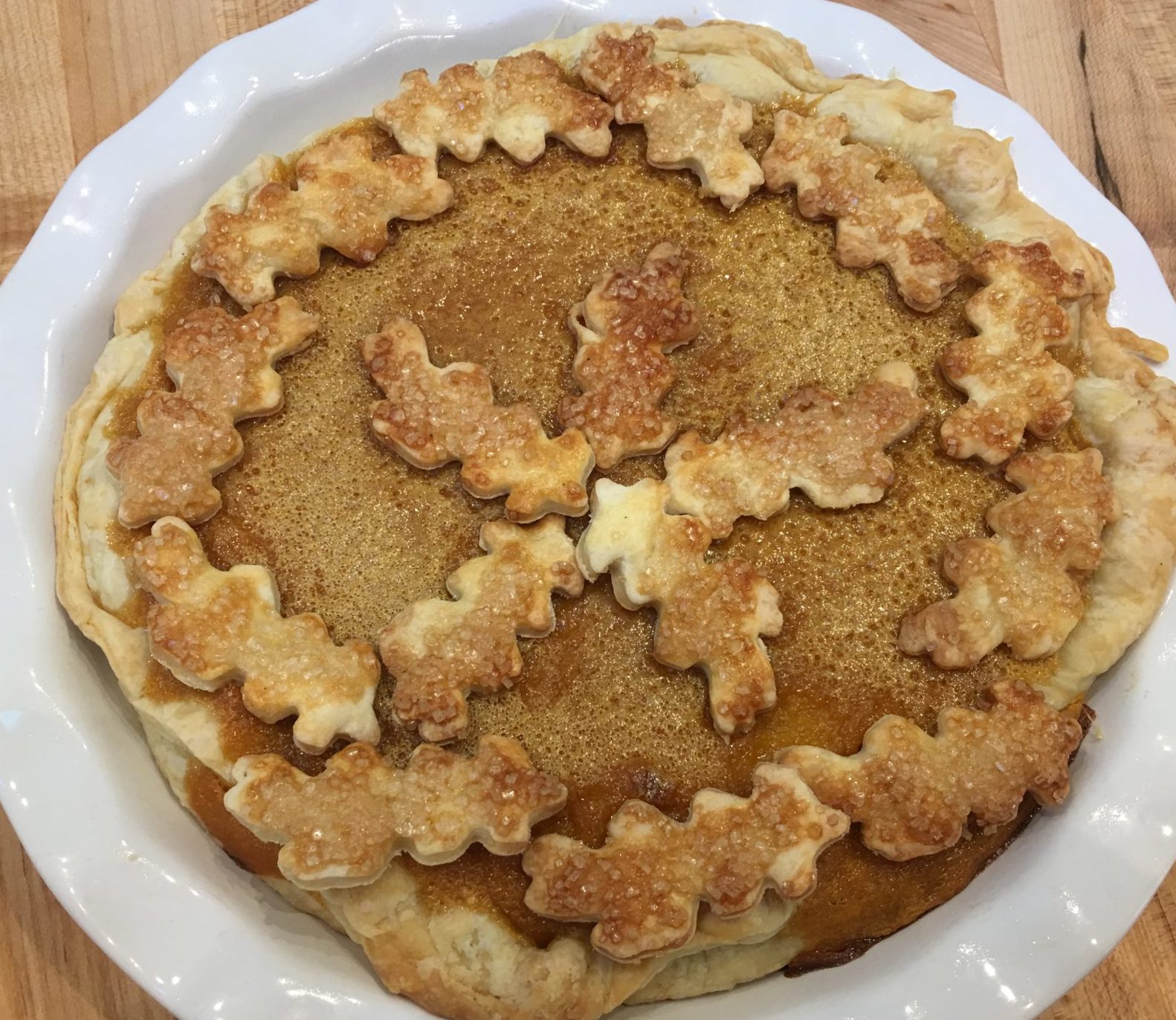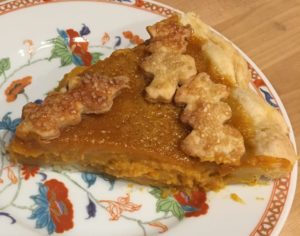 VANILLA BOURBON BUTTERNUT SQUASH PIE
Ingredients
For the Squash puree
1

small butternut squash

1

tbsp

olive oil

2

tbsp

brown sugar
For the Pie
¾

c

brown sugar

3

large eggs

1

egg

separated

2 ½

tbsp

bourbon

1

tsp

vanilla

½

tsp

salt

¾

cup

heavy cream

1 1/3

cup

butternut squash puree
Instructions
Prepared the puree
Preheat the oven to 400 degrees. Peel and dice the squash and toss it in the olive oil and brown sugar. Line a baking tray with foil and spread the squash on it. Roast for 20-30 minutes, stirring once midway through. Squash should be tender, and a fork should easily pierce it. Let the squash cool and puree it in a food processor or blender until smooth. The squash will keep for up to a week in the refrigerator or can be frozen.
For the pie
Preheat the oven to 325 degrees

Roll out the pie crust and place in the freezer while you make the pie filling. (For instructions on how to make a pie crust check out my previous post, All About Pie: The Pastry)

Whisk together the brown sugar, eggs and egg yolk, bourbon, vanilla, and salt. Stir in the squash puree and whisk until smooth. Stirring constantly, add the cream in a slow stream until everything is well combined.

Pour into the pie crust and bake for 60-75 minutes until the edges are set and the center barely moves when jiggled.

Optional: Roll out the pastry scraps and cut shapes with a small cookie cutter. Place on a parchment lined cookie sheet, brush with the reserved egg white and sprinkle with sugar. (Demerara sugar is best!) Bake in same oven with the pie for 15-20 minutes until the pastry is cooked and golden brown. Cool until the pie comes out of the oven and carefully place on the surface of the hot pie.