You write a cookbook and you spend over a year making sure every recipe is clearly written and presented.  You work with a book designer and an excellent photographer to make everything looks enticing and delicious.  You read it and re-read it and re-read it to make sure there are no errors and then you send it off to the printer.  And when it arrives, it looks great.  It really, really does.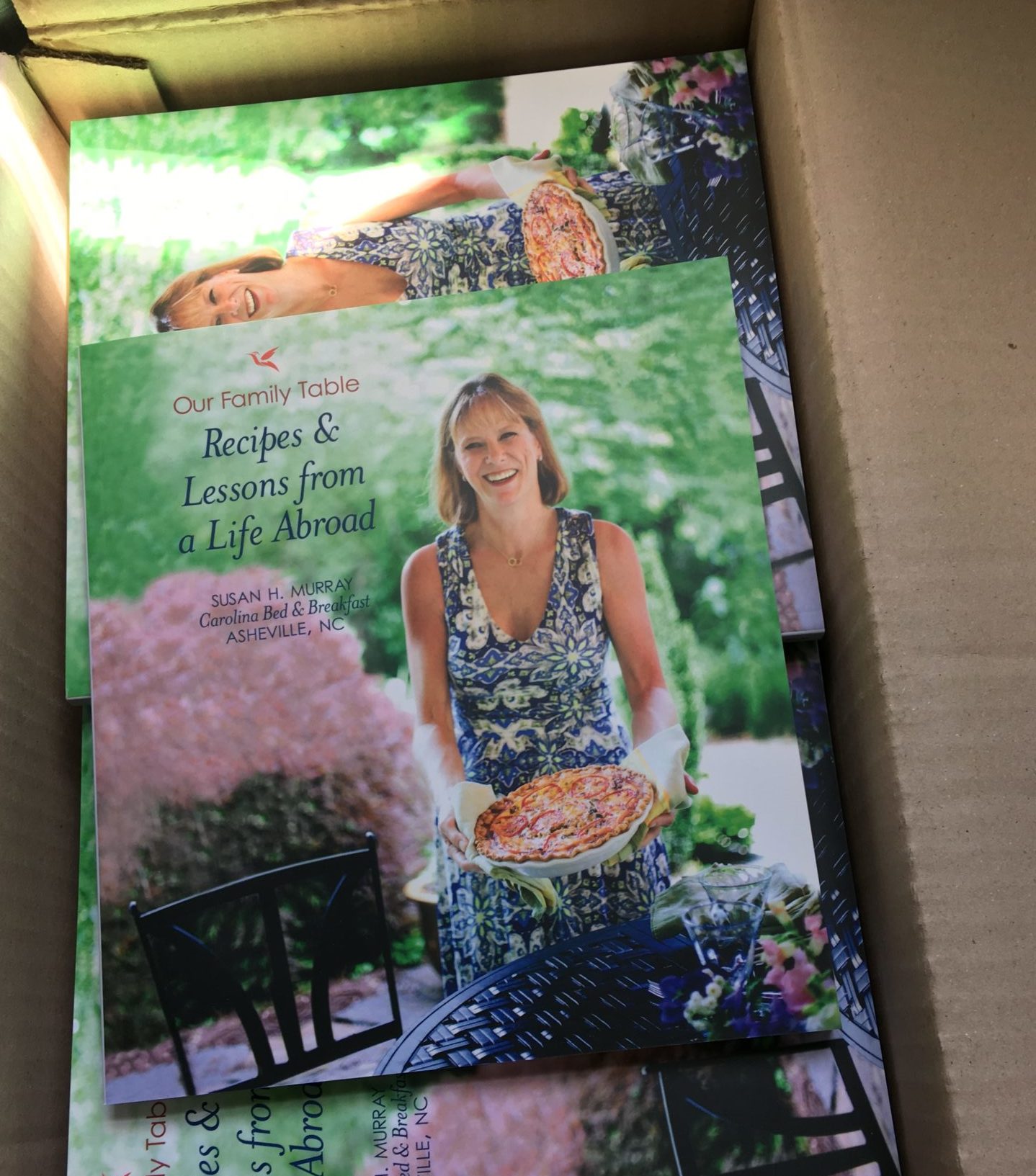 And then you realize you somehow left out one of your best recipes.  One of the recipes people ask for over and over again.
This is that recipe.
Pimento Cheese is a Southern treat which has to be eaten to be understood.  The creamy mixture of cheese, piment peppers and mayonnaise is melt-in-the-mouth delicious.  It is so much more than the sum of its parts!
We serve it with crackers, on biscuits with bacon, on burgers, stuffed into tomatoes, melted in a grilled cheese, with fried green tomatoes, and most of us have at one time or another eaten it straight up with a spoon.
And it is stinkin' easy to make.
First you mix together the mayonnaise and the flavorings.  Duke's Mayonnaise is not required but for that real down-home flavor it's the only choice.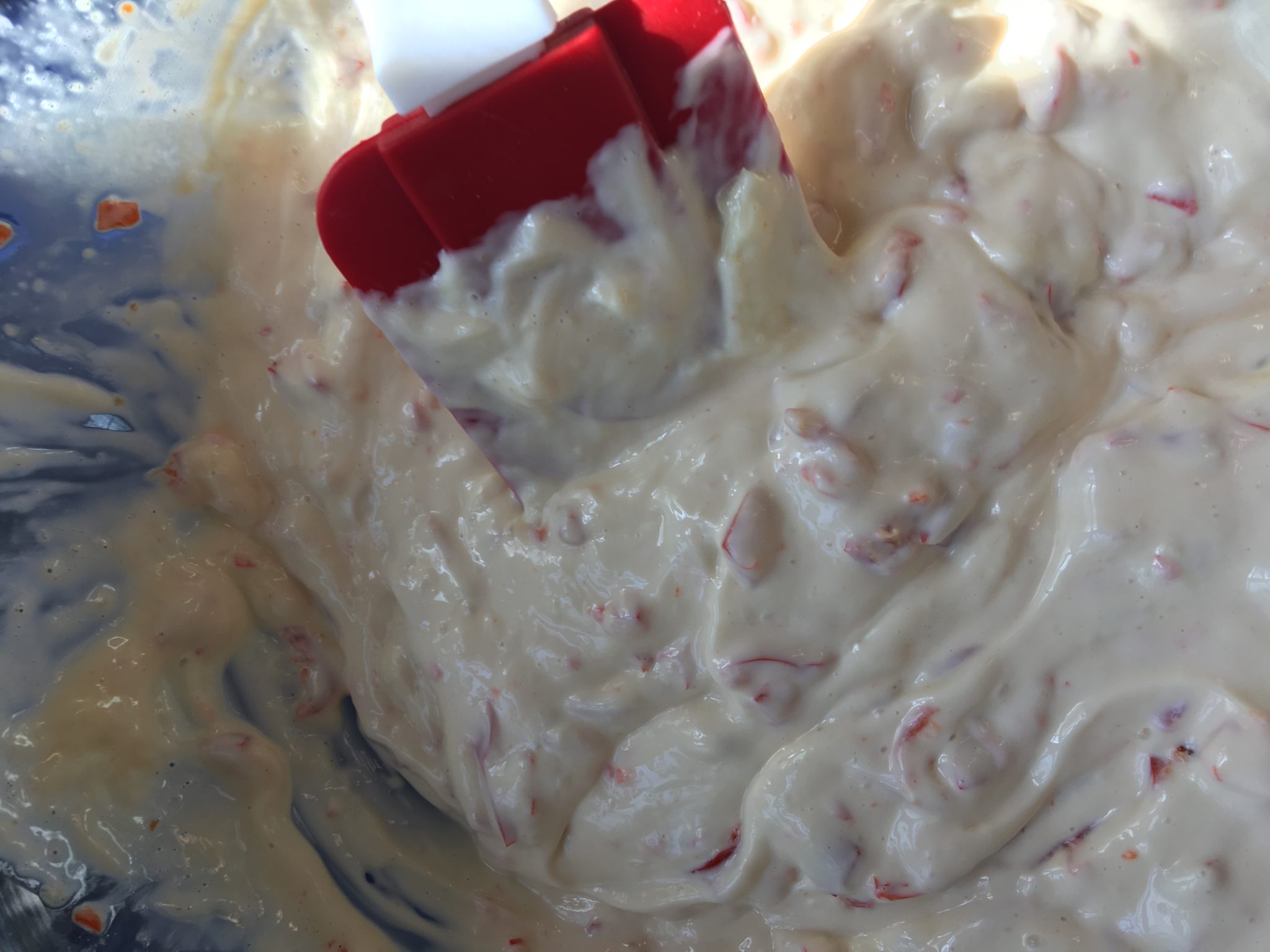 I use a micro-plane to grate the onion and to be honest I really don't try to measure it out.  I just grate it over the bowl so that the onion juices get included with the finely grated onion.  So, consider the teaspoon measurement to be an estimate.  You may have to experiment a bit.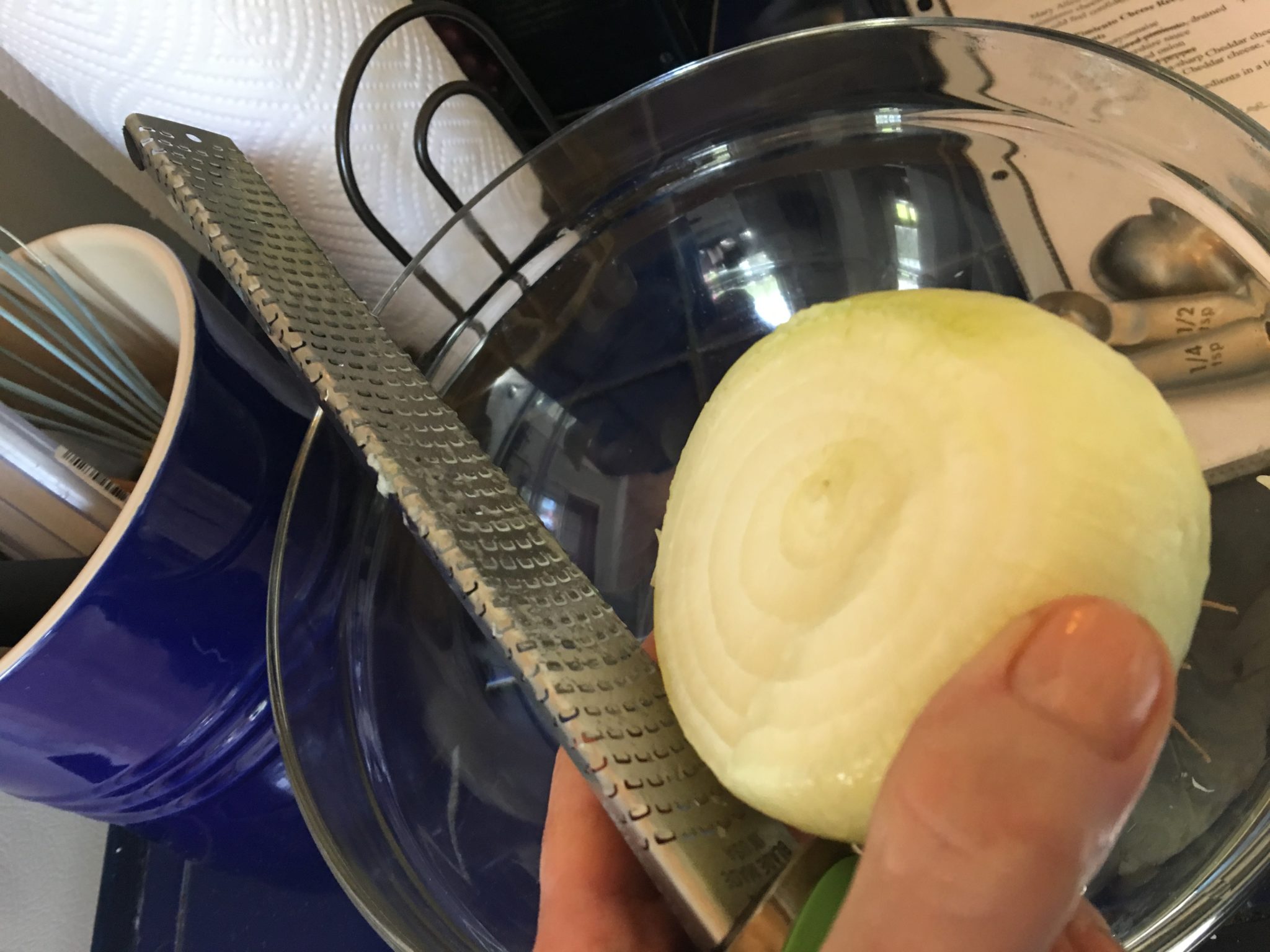 Peppadew is the brand name for piment peppers.  They are the least spicy of the spicy peppers.  You should be able to find them in a jar in the pickle aisle.  Here in Asheville they are also found in the salad bar.  Dice them into ¼ inch dice and put them in the bowl with the mayo, onion, and the Worcestershire Sauce.  Give it a good stir to mix it all together before you add the cheese.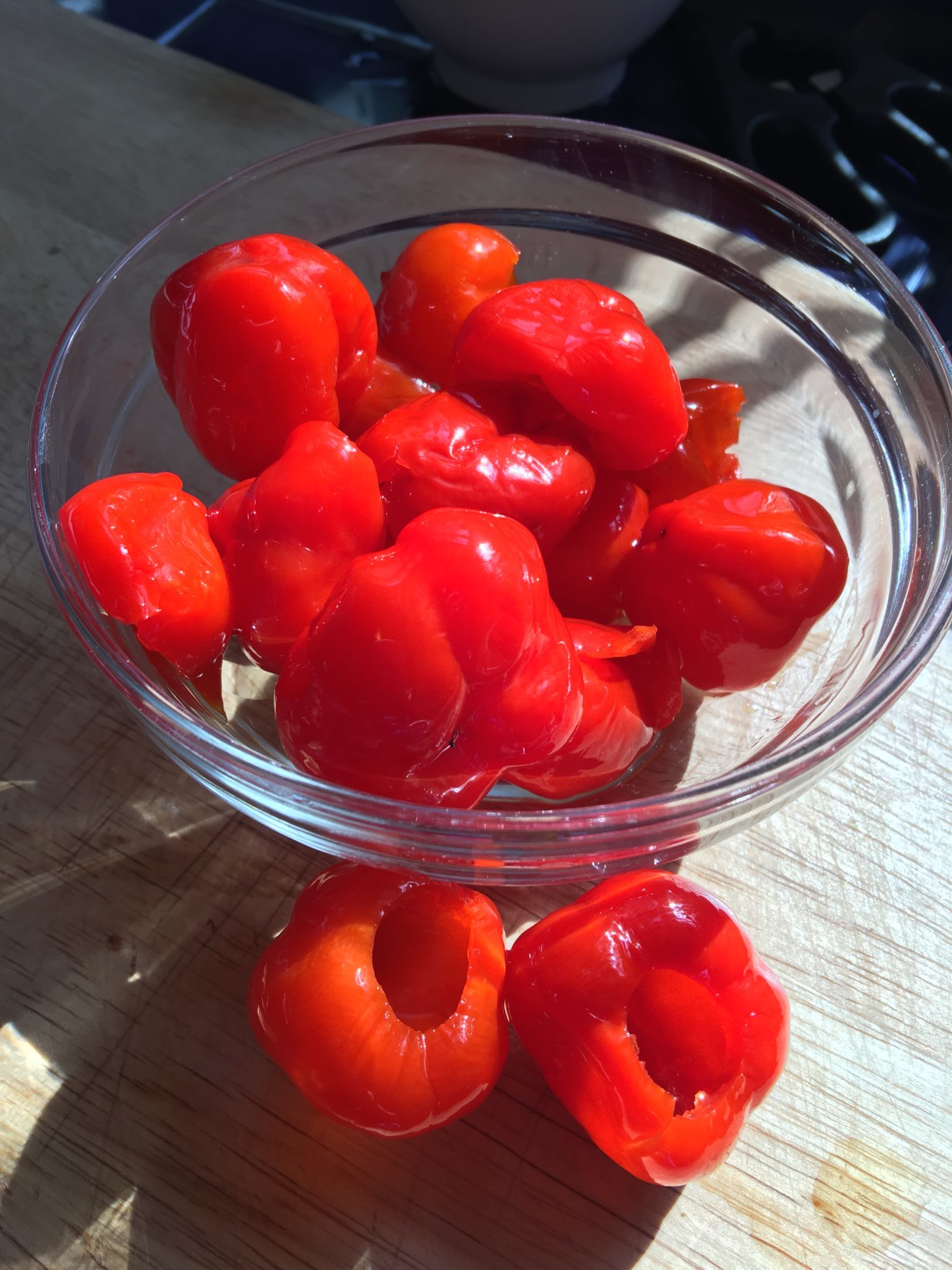 Traditional Pimento Cheese is made with cheddar but I like to do a blend of half sharp yellow cheddar and half gouda.  The two cheeses complement each other and add a depth of flavor to the mix. You will need to grate half of the cheese on the larger side of a box grater and half on the finer side.  The finer cheese smooths out the mixture and the coarse grate gives it texture.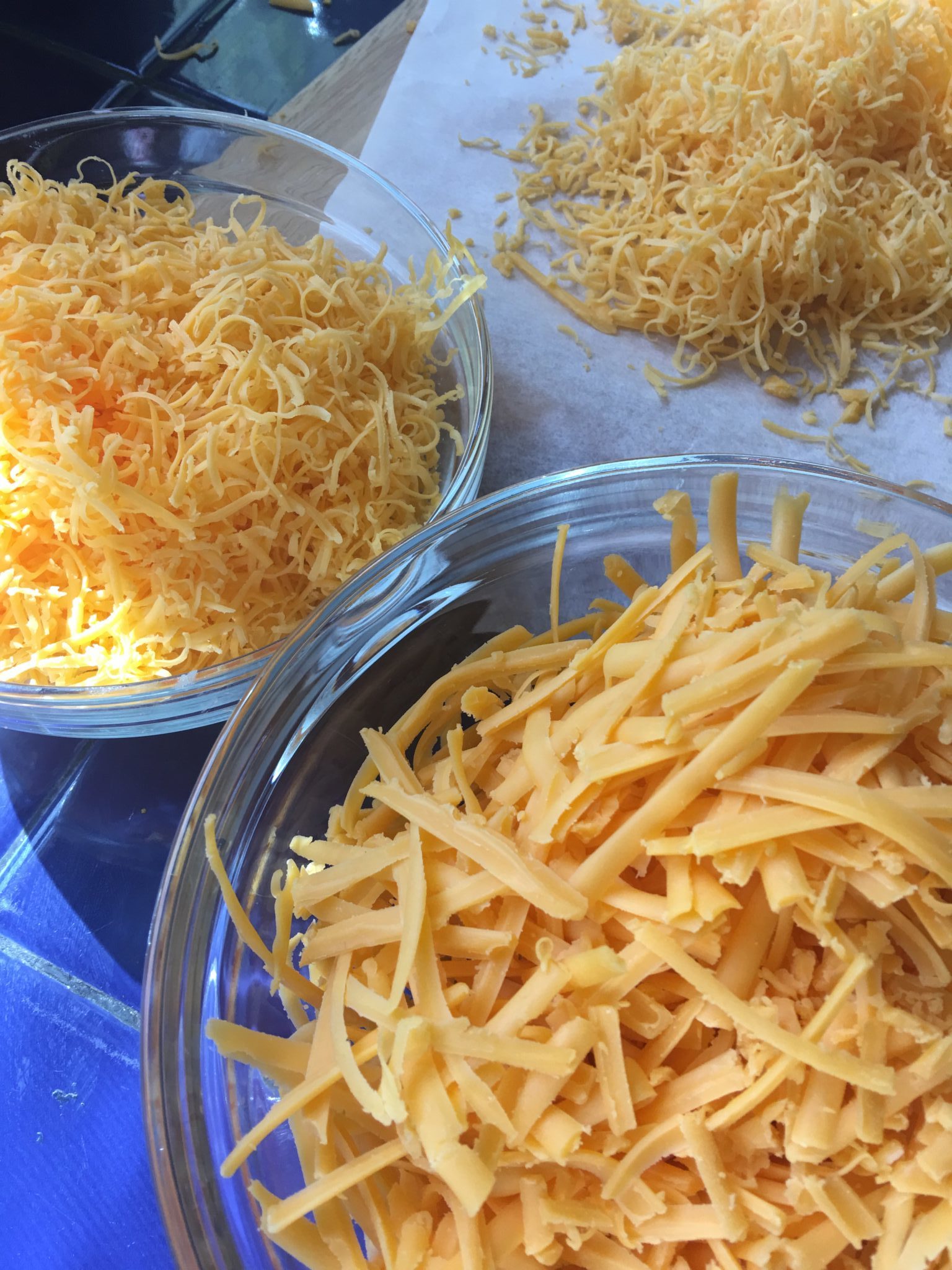 Put them in to bowl and stir them together.  That's all there is to it!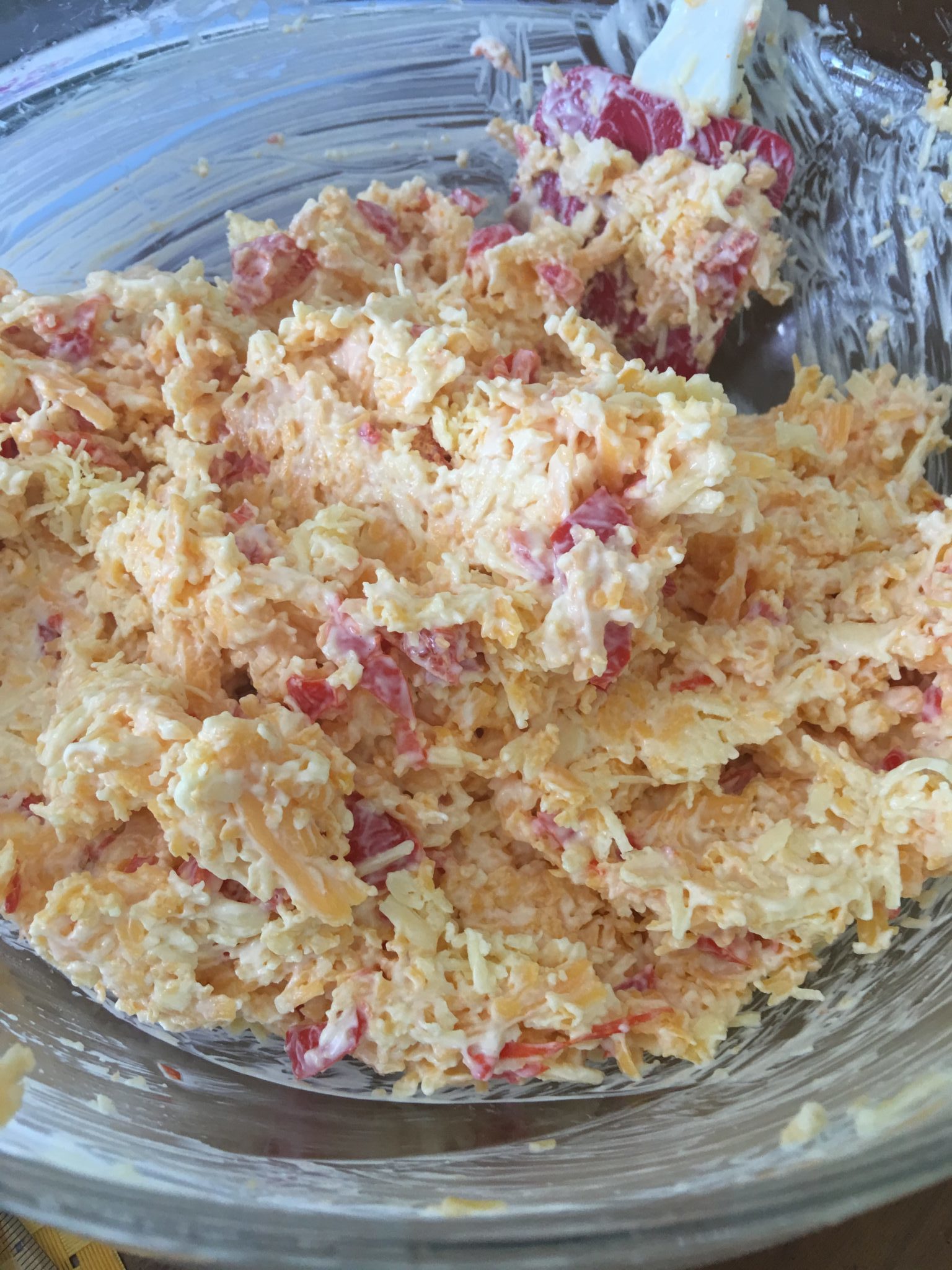 My recipe makes about 2 pounds of Pimento Cheese.  It sounds like a lot but it will keep in the refrigerator for two-three weeks.  That's in principle.  In my house it's gone long before that.
Now that you've got that recipe, can I suggest a cookbook filled with lots of other great recipes?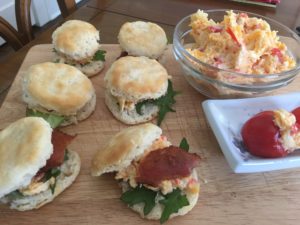 CAROLINA PIMENTO CHEESE
Ingredients
1 ½

cups

mayonnaise

1

tsp

Worcestershire Sauce

1

tsp

approximately grated onion

1

cup

Peppadew peppers

Piments, diced

8

oz

Cheddar Cheese

8

oz

Gouda Cheese
Instructions
Stir together the first three ingredients in a large bowl.

Dice the peppers and add them to the mayonnaise mixture

Grate the cheeses, half coarsely grated and half finely grate.

Stir the cheese into the mayonnaise and pepper mixture.

Keep in refrigerator for up to three weeks
Recipe Notes
For Pimento Cheese Sliders: Bake mini-biscuits according to package directions. While they are cooling, cook bacon until crisp (Use one slice of bacon for every three sliders). Assemble sliders with a piece of lettuce, a tablespoon of Pimento Cheese and a piece of bacon.