Memorial Day: the beginning of Summer, opening day for swimming pools and a day for family barbecues.  It is a bittersweet holiday for me.
Growing up in a small town in Connecticut, Memorial Day began with my Girl Scout Uniform.  Arranging my badge-covered sash over my shoulders and settling my hat on my head, I gathered with the rest of my troop in a church parking lot and marched to the town cemetery where we listened to speeches and prayers and felt the wars remembered to be far removed from our lives.
Afterwards, my family would pile into our wood paneled station wagon and drive to my grandparents' beach club on the Long Island Sound.  The water was glacial but my father's tradition was to take a first swim on May 31, no matter what.  Driving home, if we were lucky, the Good Humor Man and his ice cream truck would be parked by the side of the road and we would all be given the ice cream stick of our choice.
That night my father would grill hot dogs and hamburgers and my mother would serve potato salad.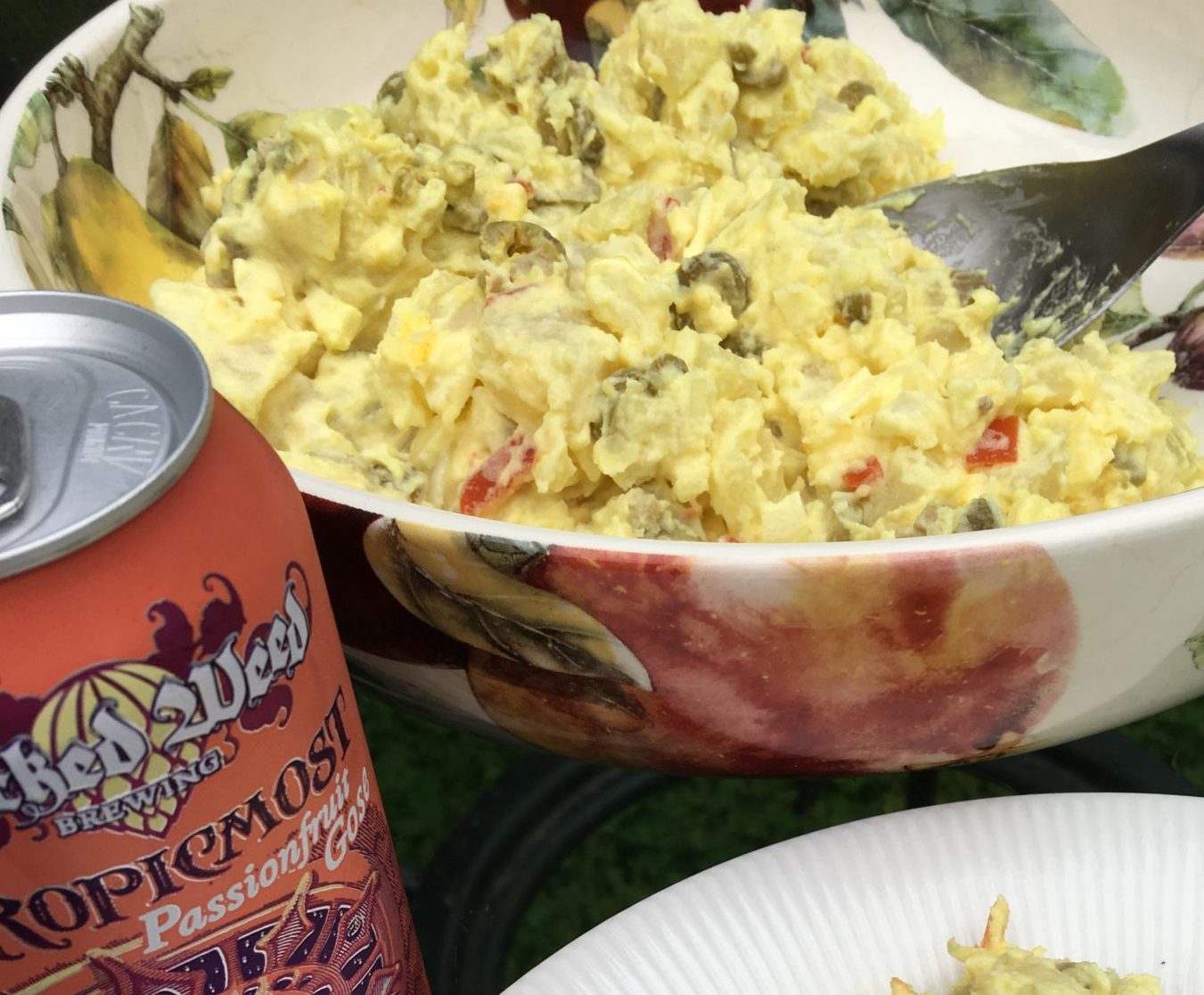 Sweet memories.
Today, my mother is 97 and in a home.  My brothers and sisters live in towns a good distance from me and my children, not having grown up in the United States, have no special memories of the day.  So much has changed and passed, I find myself longing for that simple pleasure of a lingering day, a smoking grill, and family all around.
I hope that your Memorial Day will be hot and sunny, the pool will be open (and heated!) and family and friends will gather around for a meal that is as traditional to the United States as Thanksgiving.
And you can bring the potato salad!
Cut the potatoes into quarters, cover with water and boil for about 20 minutes.  They are done when you can stick a fork into them easily.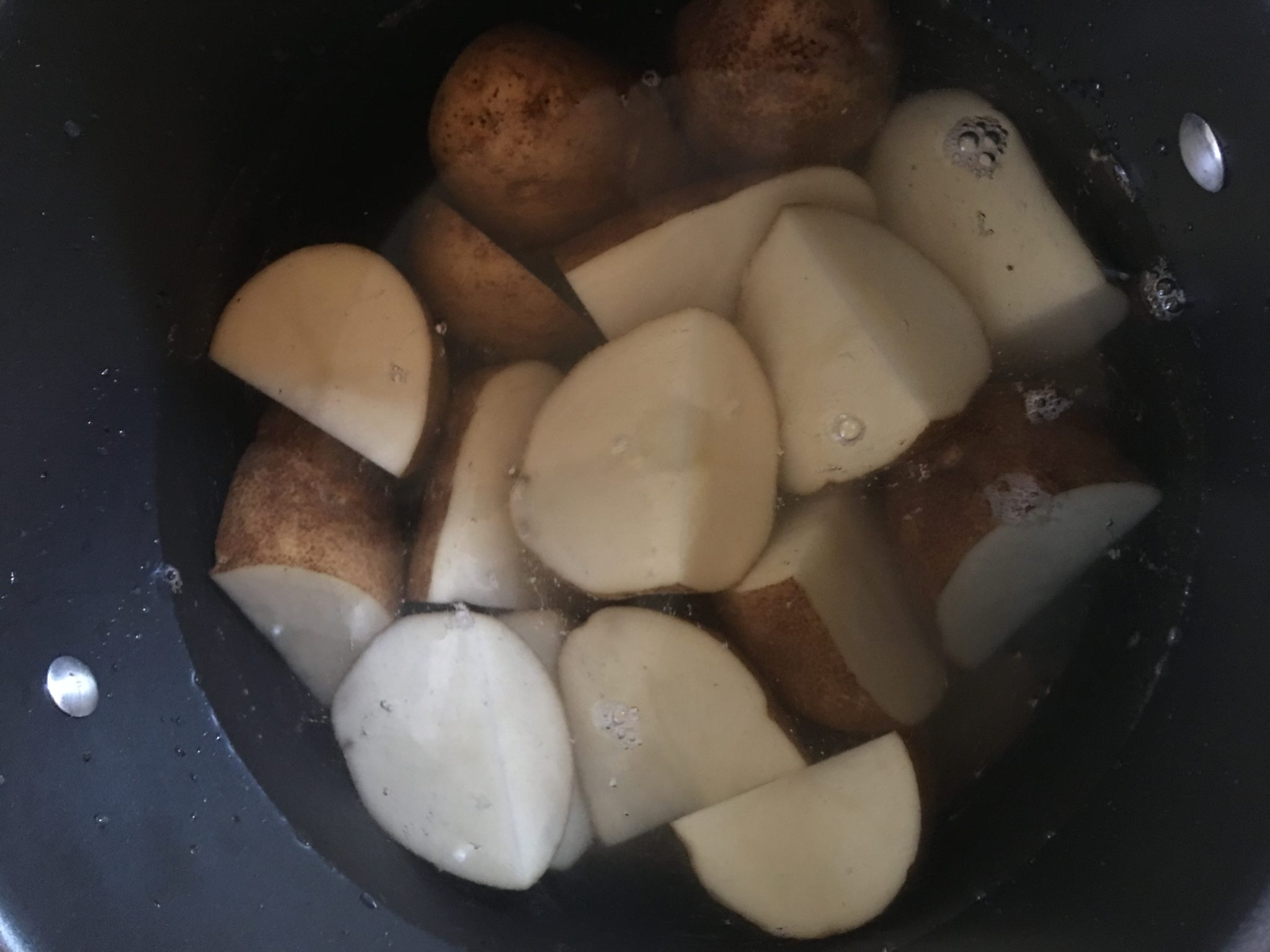 Drain the potatoes and let them cool then peel them and cut them randomly into chunks.  This is not a place for consistent knife cuts!
Figure one large baking potato for every two people.  I like to use baking potatoes because I like the way the edges break down a bit after boiling.  I think it gives a creamy texture to the potato salad.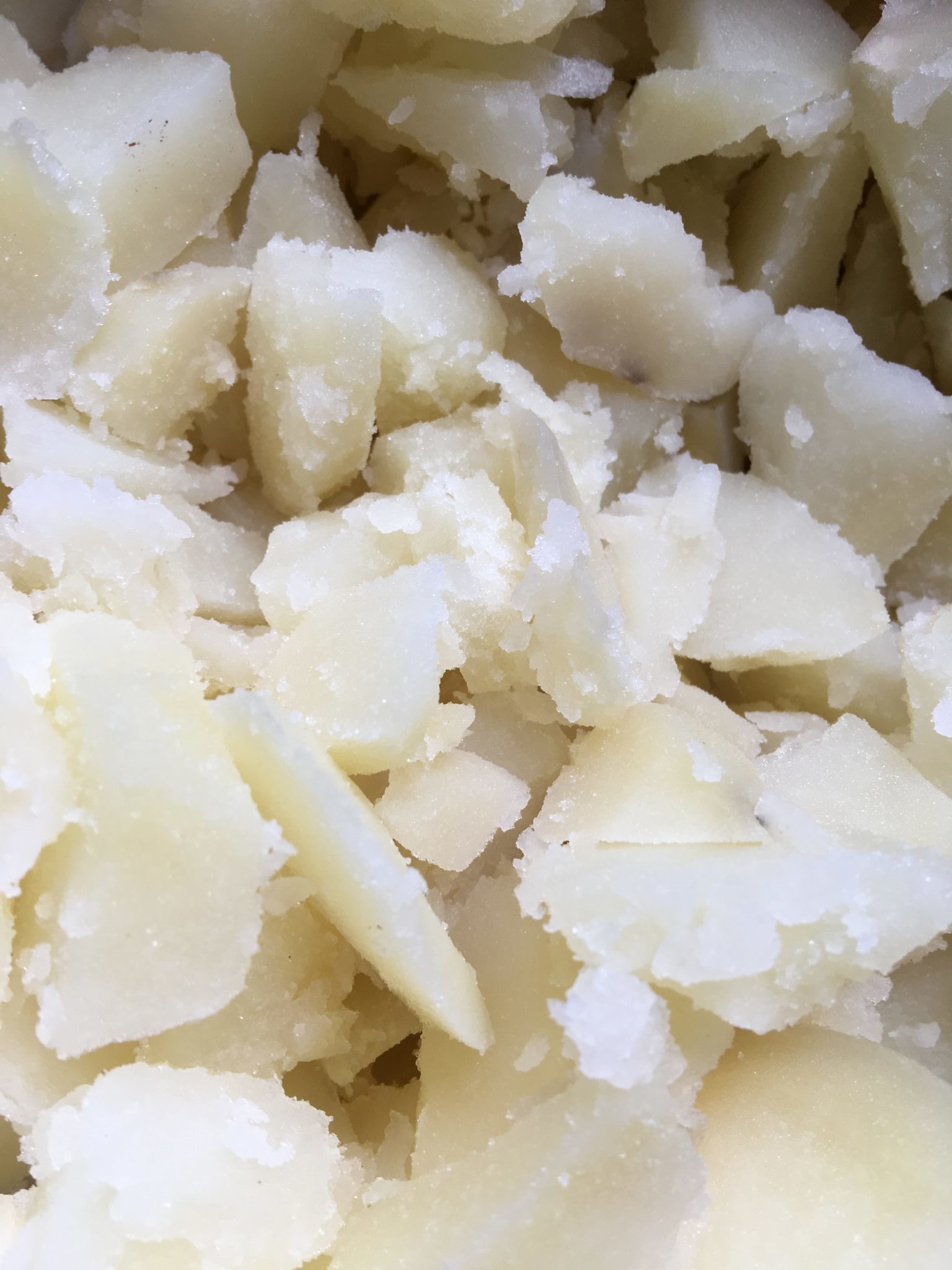 The remaining ingredients for potato salad are largely a matter of choice and tradition.  Some people add hard boiled eggs, some people add bacon, our family's special ingredient is olives.
You can buy the olives already sliced (and conveniently labelled "Salad Olives") or you can chop them up yourself.  In any case be generous and be sure and save a little of the brine to add if needed.
Mayonnaise, olives and onions all go in the bowl with the potatoes.
Now it's time for the flavoring: salt (of course) and mustard (not too much) and Turmeric. Turmeric is an Asian spice which will give a lovely yellow color to the potato salad. According to Wikipedia it has a slightly bitter flavor which I don't find to be true at all.  In my experience it actually adds a touch of sweetness which balances with the acid of the olive brine.
Put them all together and give them a big stir and refrigerate until needed.
Happy Memorial Day.  Let the summer begin!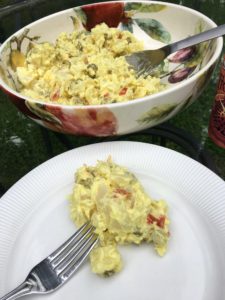 Ingredients
4

large baking potatoes

½

large onion

chopped

1

cup

sliced green olives with pimentos

½

cup

mayonnaise

½-1

tsp

salt

according to taste

¼

tsp

turmeric

¼

tsp

dried mustard powder
Instructions
Quarter the potatoes and place in a large pot. Cover with water and bring to a boil over medium high heat. Boil for 15-20 minutes until a fork pierces the potato easily. Drain and let cool.

In a large bowl, combine the mayonnaise, salt, turmeric and mustard powder. Add the chopped onion and the olives. Peel the potatoes and then cut them into small chunks. Add to the bowl with everything else. Stir and refrigerate.
Recipe Notes
Will keep for 3-4 days in the refrigerator.