Those who know me well will certainly have heard this story before. It was my first real life lesson, and it has served me well for many years.
I went to boarding school when I was fifteen. We lived in a row of New England  clapboard houses on Main Street, 20 girls or so in a house.  Each house had a living room and a kitchen which were available to use.  Of course, our meals were all served in a Dining Hall, so the kitchens were mostly used for baking gifts and birthday cakes and cookies for bake sales.
Somewhere in there I came across a carrot cake recipe.  I don't honestly remember if another student gave it to me or it came from a magazine.  But over time, I tweaked it and changed a few things until it became a really good carrot cake.
I decided for some reason known only to my 16-year-old self that it should be my secret recipe.  I wouldn't share it with anyone.  If they wanted my cake, they would have to come to me and I would bake one.
Over the years I stuck with this plan.
I did not give it to my family.
I did not give it to my college friends.
I did not give it to my French friends in Paris who very much wanted this American recipe.
I did not share the recipe.
I kept it, written on a piece of paper, in a small, flat, brown, folder along with a number of other recipes which I had collected over time.  I did share those but not "my" carrot cake recipe.
And then disaster.  When we moved to Hong Kong, the folder was (I think) on the bottom of a large carton of cookbooks.  In the course of unpacking, it went unseen among the paper and was tossed out with the box.
It was gone.  Really, truly, forever gone.  Not having shared it with anyone there was no one to give it back to me.  My misguided pride and selfishness turned around and got me.
Lesson learned.  Recipes, like food and love, are meant for sharing.  A generosity of spirit creates abundance for all of us.
And this carrot cake is generous: filled with carrots, eggs (a lot of eggs), and sugar, it makes only the smallest pretense to being healthy!  But the joy it brings to a special occasion is unmatched.
I just used this recipe for my grandson, Blake's first birthday.  It was animal theme so I ordered some animal toppings from Ebay for the cupcakes,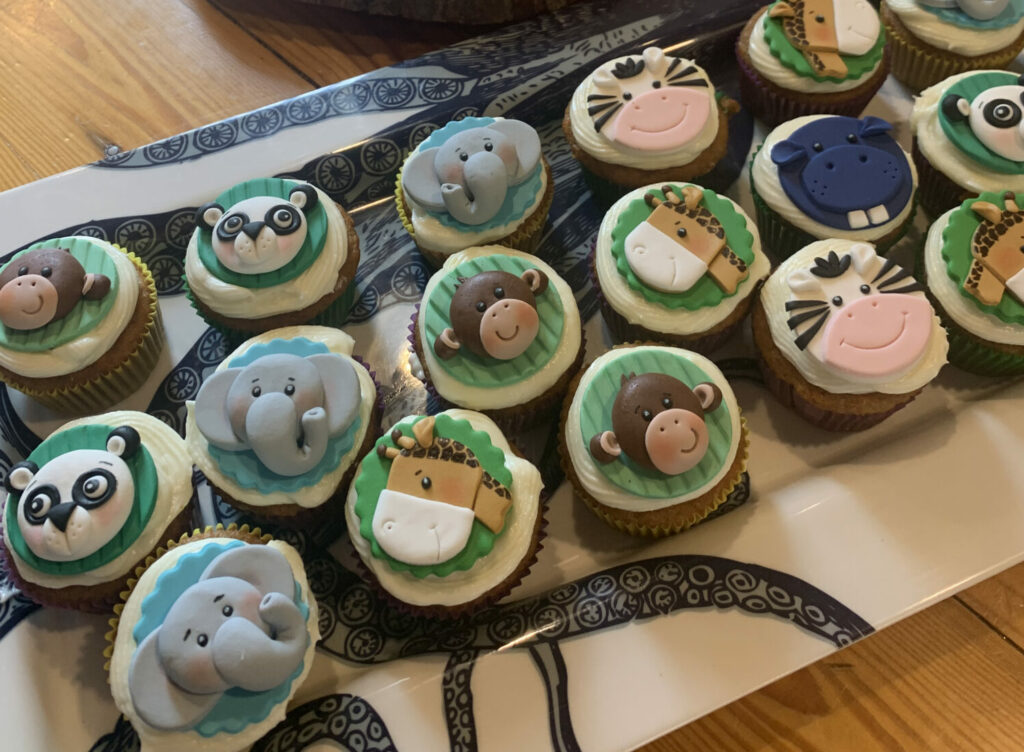 along with a lovely little lion cake topper from Etsy  to top his smash cake.  The wow factor of the cakes' appearance matched the wow of the flavor of the cakes!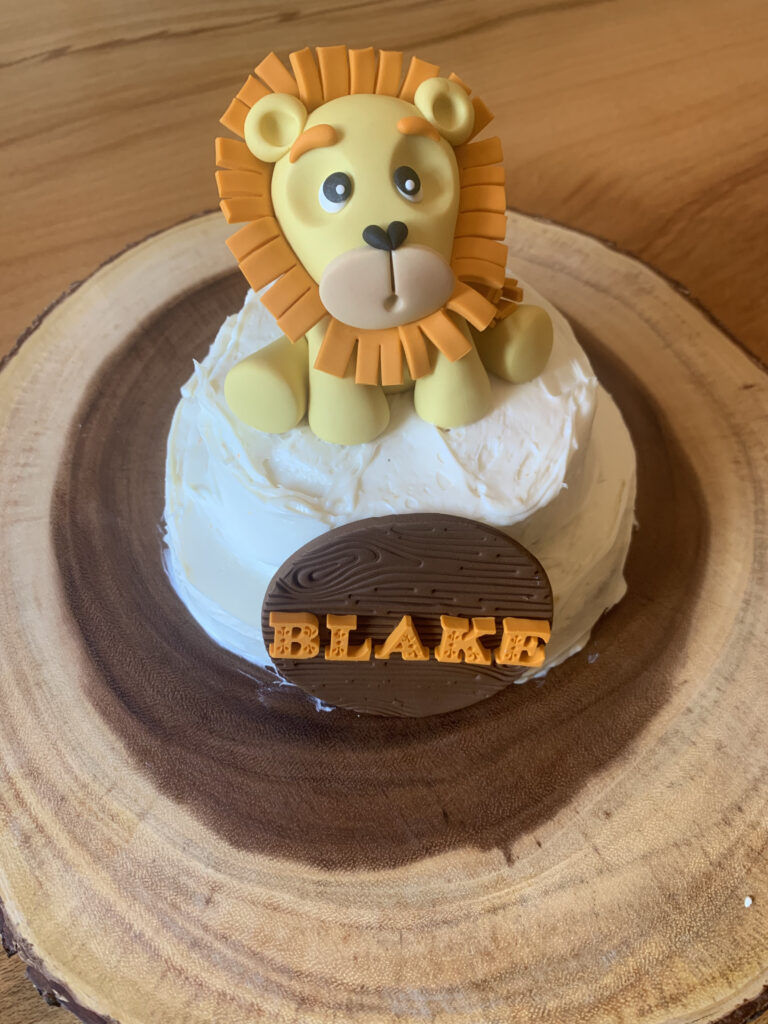 Make the Carrot Cake
Grate the carrots.
Sounds easy, doesn't it?  Well, it can be but for the best carrot cake, don't use a food processor to shred them and don't use the large grating (or shredding) side of  your grater.  Grate the carrots finely. We don't want any chunks of carrot in this cake.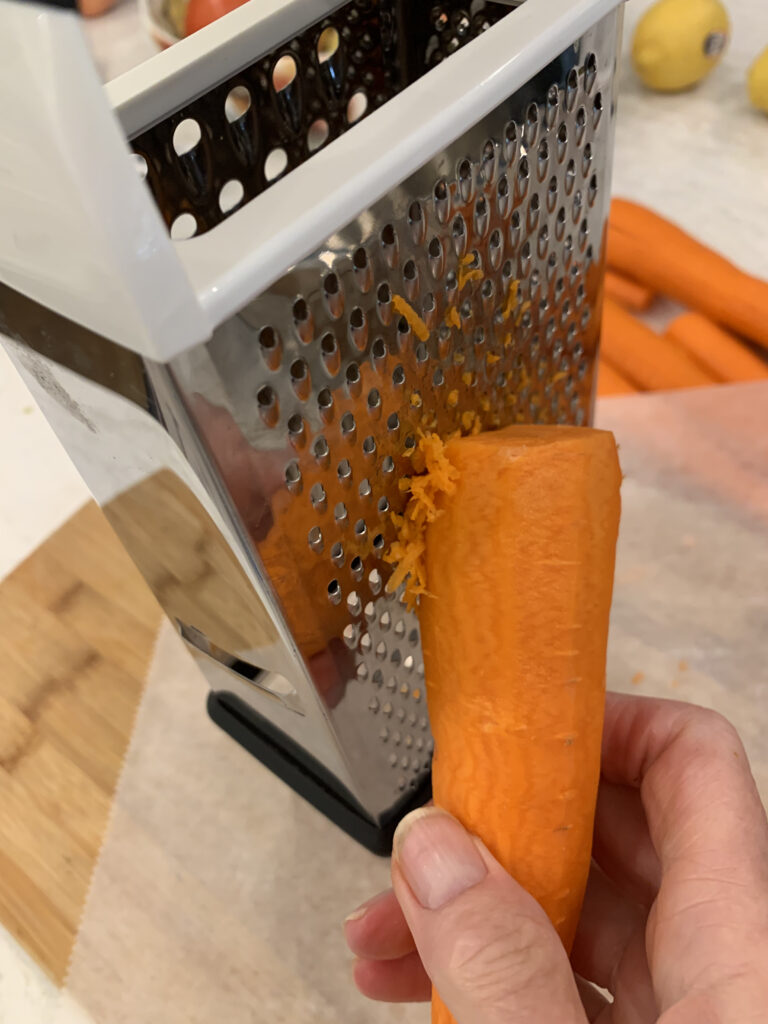 Take a large bowl and beat the sugar, eggs, oil and vanilla together.  Really get your whisk moving!
Fold in the carrots and flour.  I like to use my hands to add the grated carrots, breaking up any clumps as I do so.
Mix the flour and carrots in well and bake.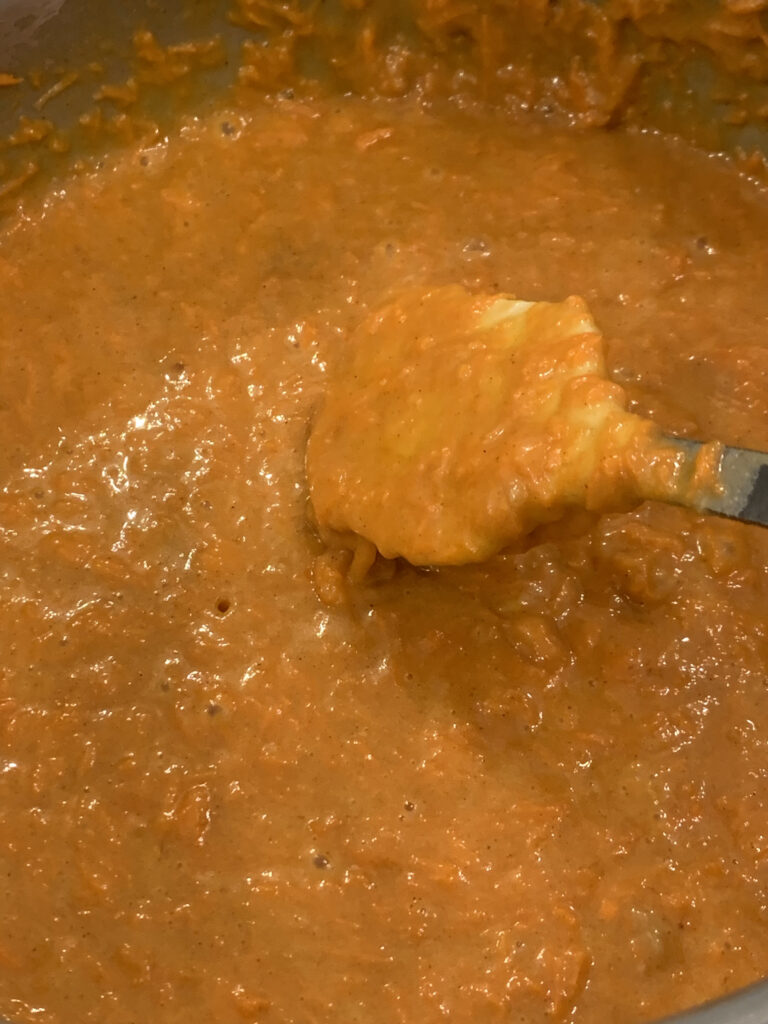 The cake is done when the sides shrink away from the pans and the center bounces back when touched.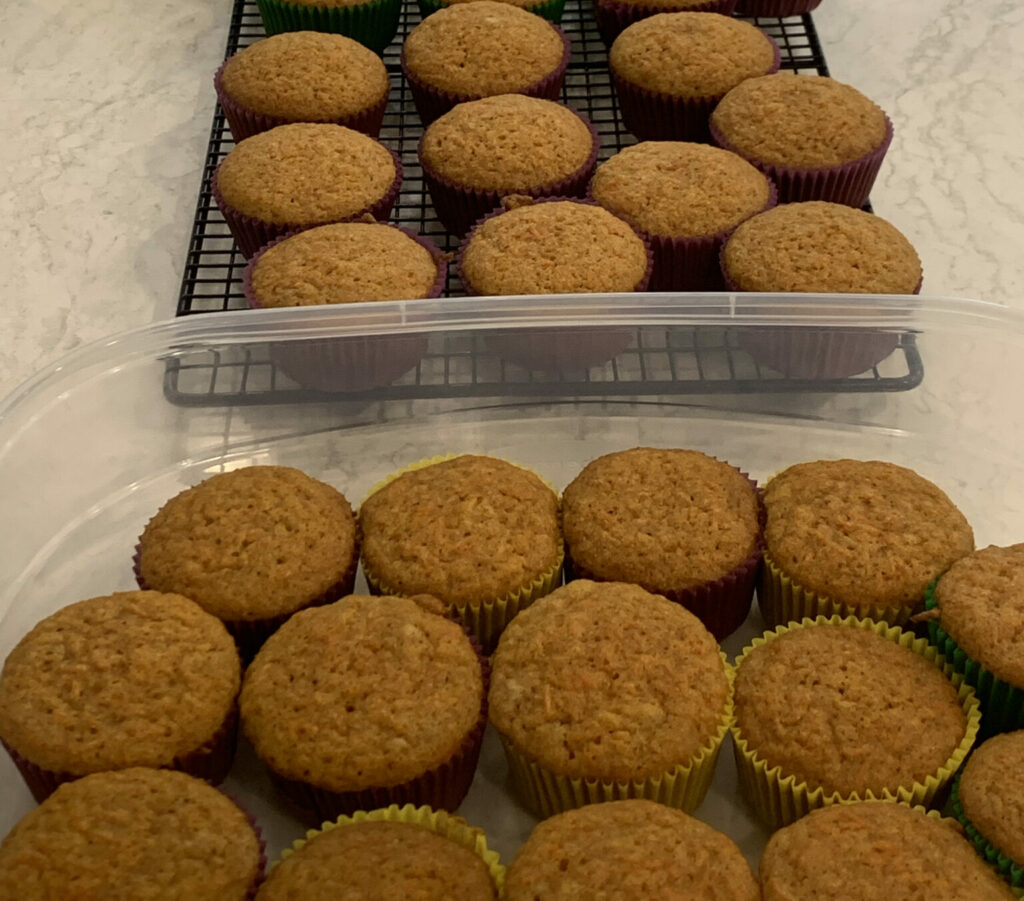 Let it cool completely before icing with
Cream Cheese Icing
Cream Cheese Icing and Carrot Cake are a classic pairing for a reason.  They taste great together.
Cream cheese and butter are beaten together until the mixture is almost white. Add some vanilla (white vanilla if you have it) and beat it some more.
Finally beat in powdered sugar until it reaches the consistency you want or need.  You will need to keep tasting it because the window between a good spreading consistency and an overly sweet icing is small.
This recipe will make 24-36 cupcakes or two 8″ layers.
And if you like, share it.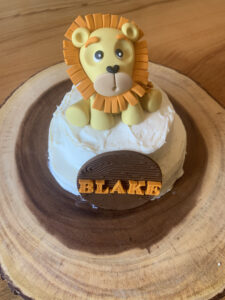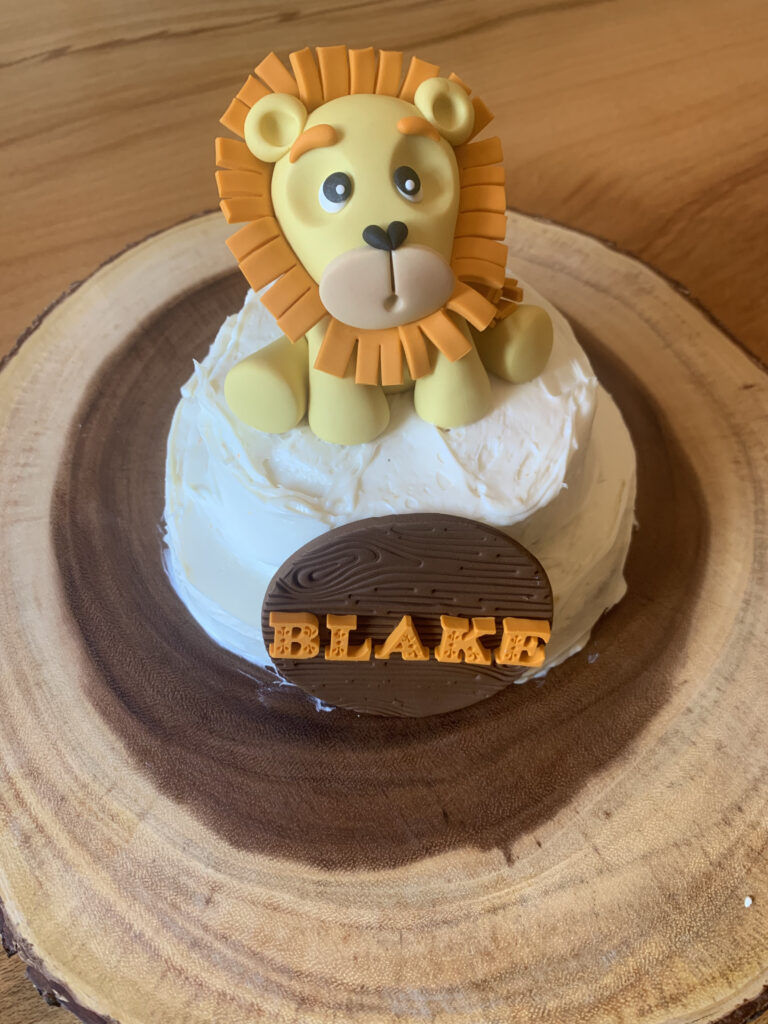 CARROT CAKE
Makes 2 cake layers or 24-36 cupcakes
Ingredients
For the cake
1 ½

c

canola oil

1 ½

c

sugar

6

eggs

2

tsp

vanilla

1

lb

carrots

finely grated

2

c

flour

2

tsp

baking soda

2

tsp

baking powder

2

tsp

cinnamon

2

tsp

salt
For the cream cheese icing
½

cup

butter

(1 stick)

8

oz

cream cheese

(1 block)

3-4

c

powder sugar

1

tsp

vanilla

Pinch

of salt
Instructions
Make the cake
Preheat the oven to 350 degrees

Lightly grease two 8" cake pans and line the bottoms with parchment paper, or line cupcake tins with paper liners.

Grate the carrots with a fine grater and set aside.

Beat the sugar together with the eggs, oil, and vanilla until it is thick and homogenized.

Mix together the flour, baking powder, baking soda, cinnamon and salt, then fold it into the egg mixture.

Use your hands to sprinkle the grated carrots over the batter, breaking up any clumps of carrot. Mix it together until the flour and carrots are well incorporated into the batter.

Pour the batter into the prepared pans and bake until the tops spring back when touched and the cake pulls away from the sides of the pans: 30 minutes for cake layers and 15-20 minutes for cupcakes.

Let cool for ten minutes before turning the cakes out of the pans and cool completely on a wire rack.
Make the Icing
Have the butter and cream cheese at room temperature (see note)

Beat the butter and cream cheese on high in the bowl of a stand mixer until it very light and almost white in color:5 to 8 minutes.

Add one cup of icing sugar and the vanilla and beat it for one minute. Continue to add icing sugar one cup at a time until it has reached a good consistency for spreading on the cake. After the third cup, add the sugar ¼ cup at a time.
Recipe Notes
Note:
If you have forgotten to take the butter and cream cheese out of the refrigerator, cut them into smaller pieces and let sit on a wood cutting board to 15-20 minutes to soften.
This makes a soft and easy to spread icing but it's not really suitable for piping if that's your intention