Did anyone else notice that cranberries were late getting to the market this year?  I love cranberries, especially in breakfast quick bread.  Usually they appear right about the beginning of October, piled high in the produce aisles.  This year…nowhere to be found.
Checking Google, sure enough, there is a potential cranberry shortage this year.  So when you see them, grab a few extra bags and freeze them for the holidays.
Once I had my cranberries I went right to work, marrying the flavors of apple and cranberry with cardamom. Cardamom, like cinnamon and nutmeg, is a warm spice.  It pairs well with many of the same foods while adding a touch of the Orient.  It's a nice change from the ubiquitous pumpkin spice. Don't you think?
The apple in this bread is grated and stirred into the sugars and spices, giving it a chance to release some of its juices.  This helps to spread the apple and spice  flavors throughout the loaf.
After about ten minutes or so, stir in olive oil, eggs, vanilla and a little almond extract. I like to use olive oil for this bread. Its earthy flavor adds depth.  But you can use a neutral oil if you prefer.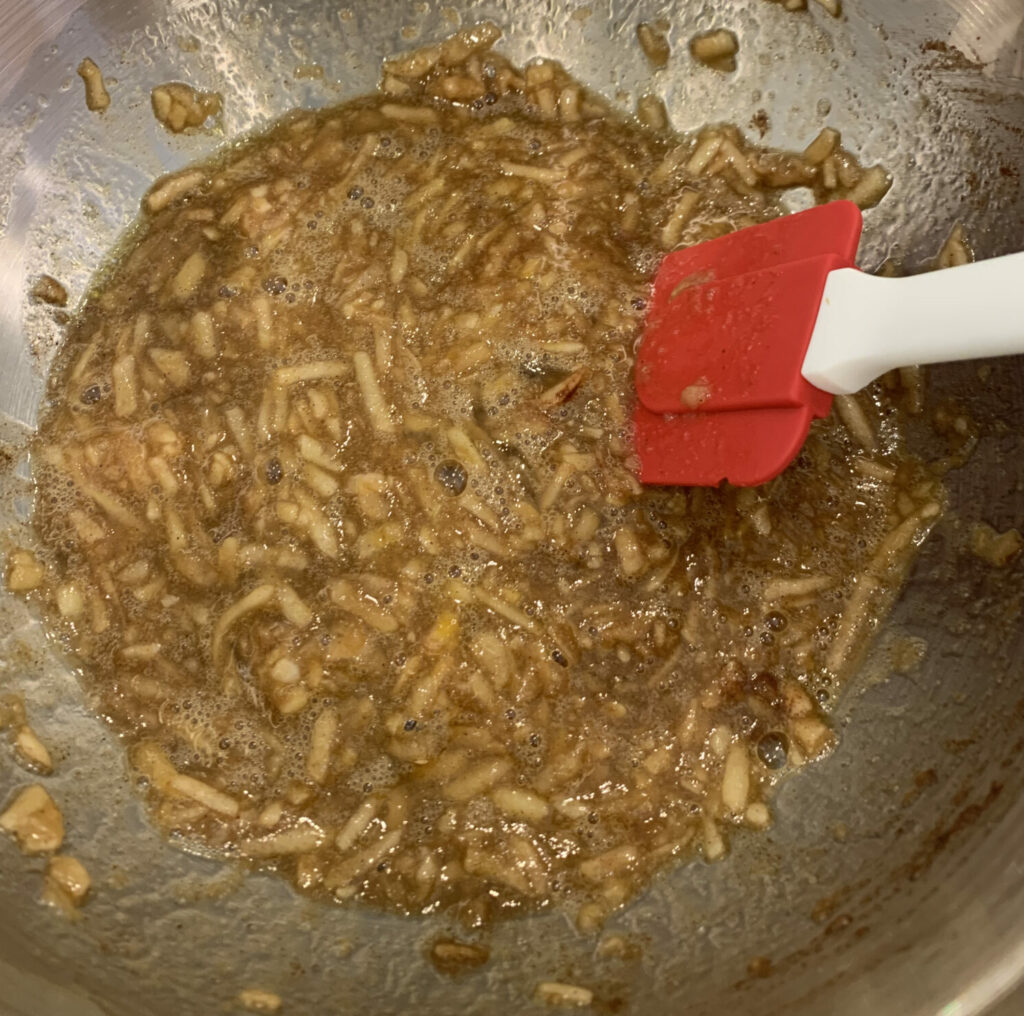 Add the flour and other dry ingredients. Then finally stir in the cranberries.
The resulting bread is wonderful for breakfast or an afternoon snack.  Just right on a dreary Fall day in November.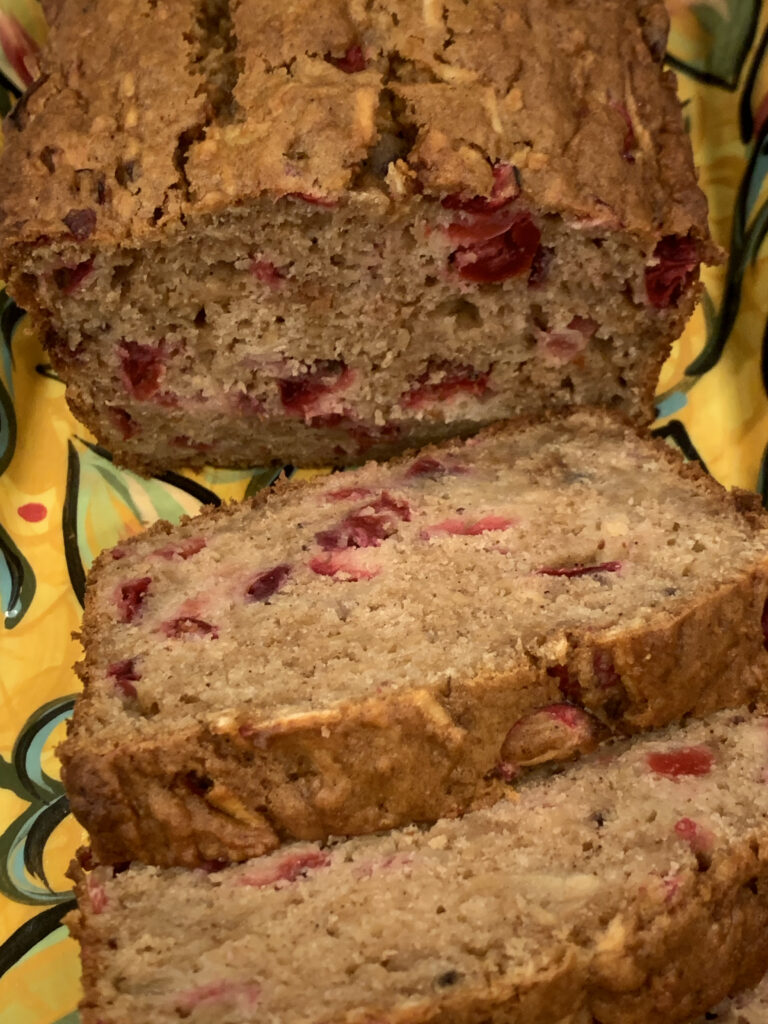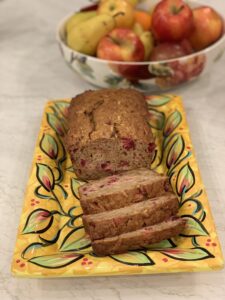 CARDAMOM SPICED APPLE AND CRANBERRY BREAD
Ingredients
3

apples

grated

¼

c

sugar

½

c

brown sugar

packed

¼

tsp

salt

½

tsp

cardamom

1 ½

c

flour

1

tsp

baking powder

½

tsp

baking soda

¼

c

olive oil

2

eggs

1

tsp

vanilla

¼

tsp

almond extract

1

c

fresh cranberries

chopped
Instructions
Preheat the oven to 350 degrees

Spray or lightly oil an 8.5"x4.5" loaf pan and line the bottom with parchment paper.

Put the grated apples in a large bowl along with the sugar, salt and cardamom. Toss it all together lightly until it is well mixed. Let sit for 10 minutes or so.

Once the apples have started to release their juices, add the eggs, olive oil, vanilla, and almond extract. Stir it together until it is well mixed.

Add the flour, baking powder, and baking soda. Fold them in until the batter is smooth.

Finally fold in the chopped cranberries.

Put the batter in the prepared pan and bake for 60-70 minutes until done.

Allow the loaf to cool in the pan for 15 minutes before turning out onto a wire rack to cool completely.