Even though lemons are primarily a winter fruit, we seem to pair them a lot with the dishes of Spring.  I think it may be because their sunny color and fresh, clean, tang reminds us of the return of sun, the growing season and a new start. But too often I find that the promised flavor is missing in the finished dish, especially in quick breads  (aka Tea Bread) and muffins.  Then I found this. And I made a Lemon Raspberry Quick Bread that tastes of raspberries AND lemon!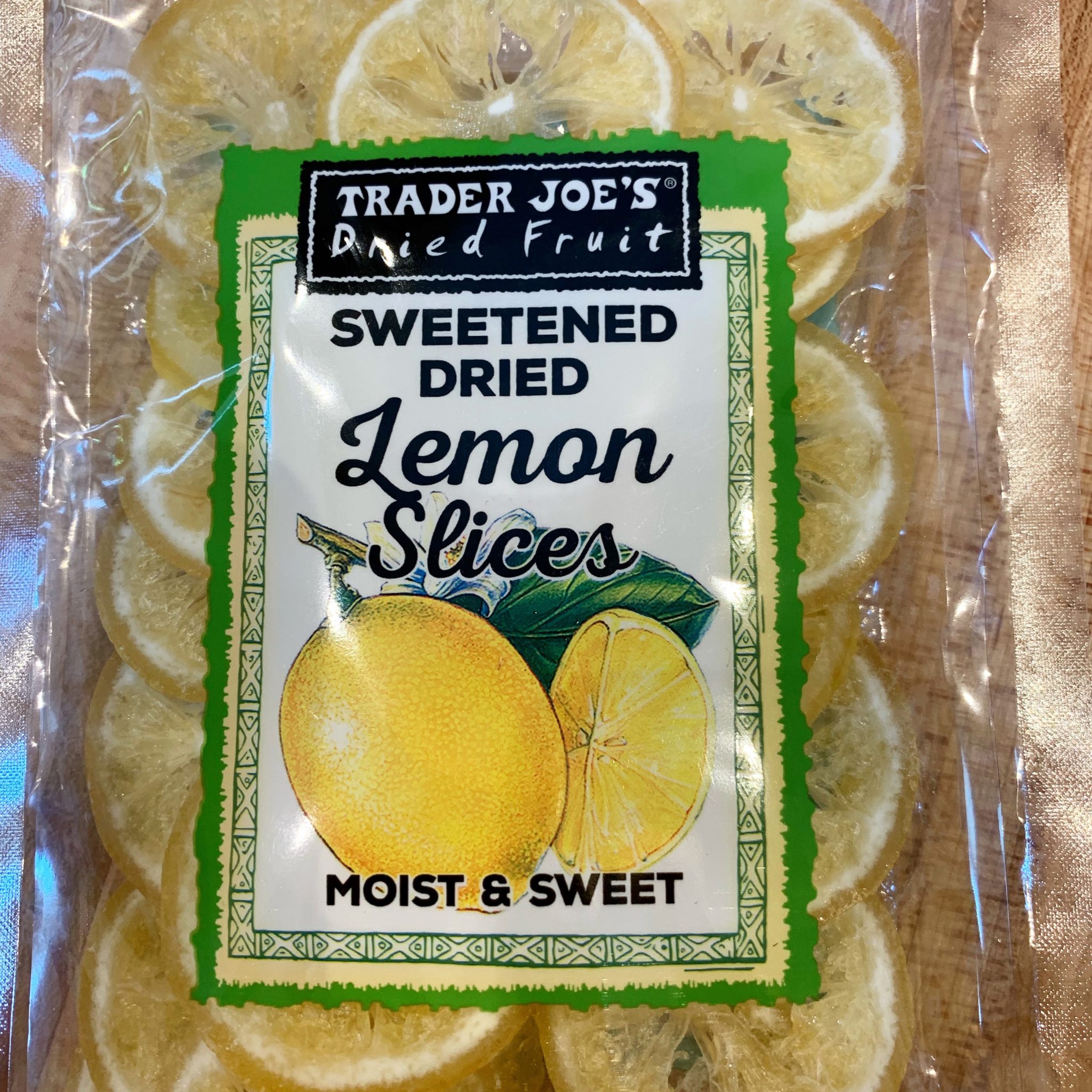 Some people window shop clothing stores, I browse supermarkets.  I love checking out new products and trends. There is a challenge in working with a new product or unfamiliar fruit or produce that excites me. You never know what you may find.
These dried and sweetened lemons from Trader Joe's look like they might be just the thing to elevate the lemon flavor in a dish.  I decided to try chopping the dried lemon slices into small dice and adding them to a quick bread. I wasn't sure it would work.  I thought the peel might be bitter as it often is in marmalade, but it wasn't.  Instead the bits of lemon add texture and a pop of lemon flavor layering over the underlying hint of lemon.
Inspired!
As always, mix together the dry ingredients in one bowl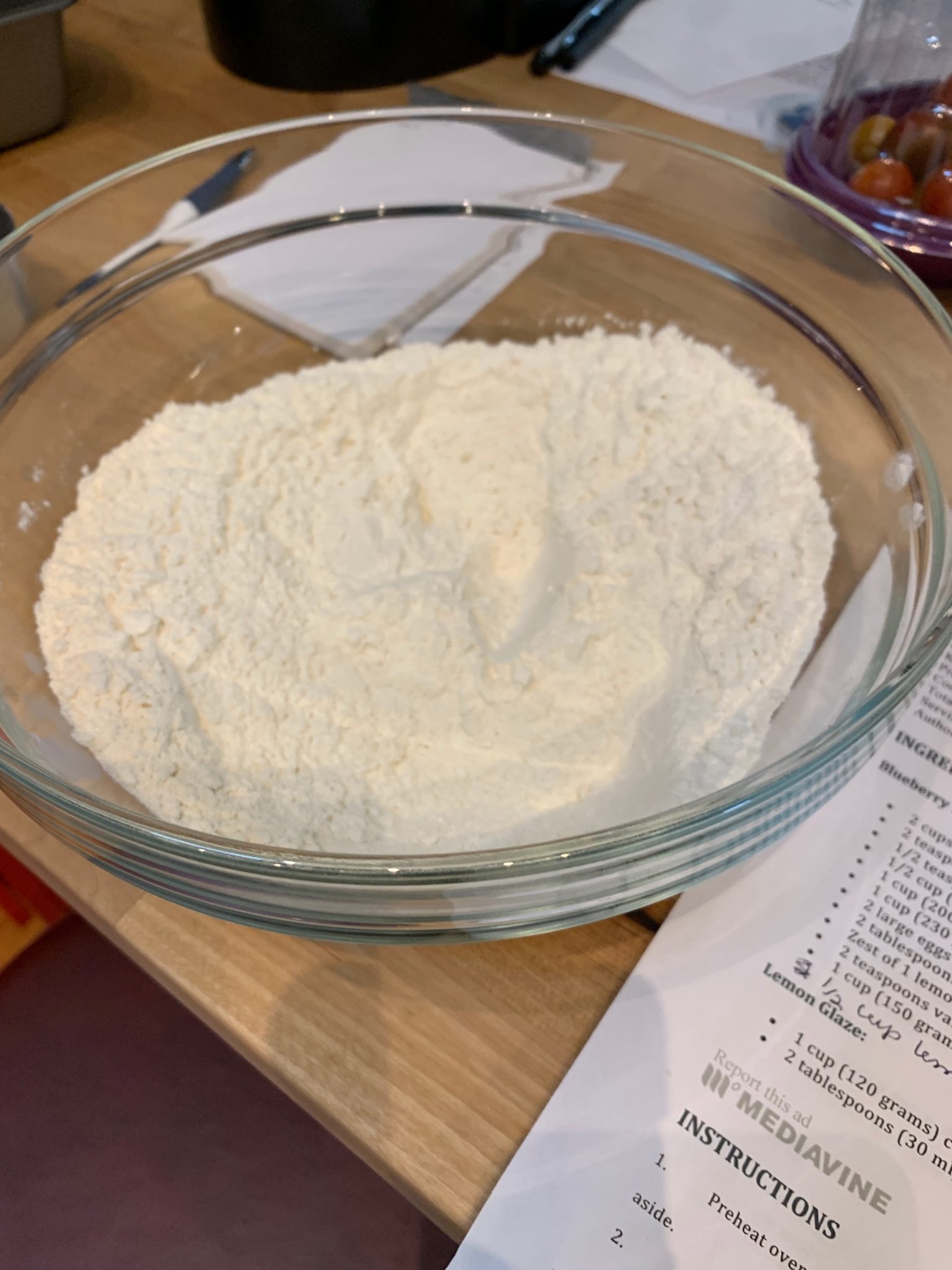 and whisk the liquids, eggs and sugar in a different bowl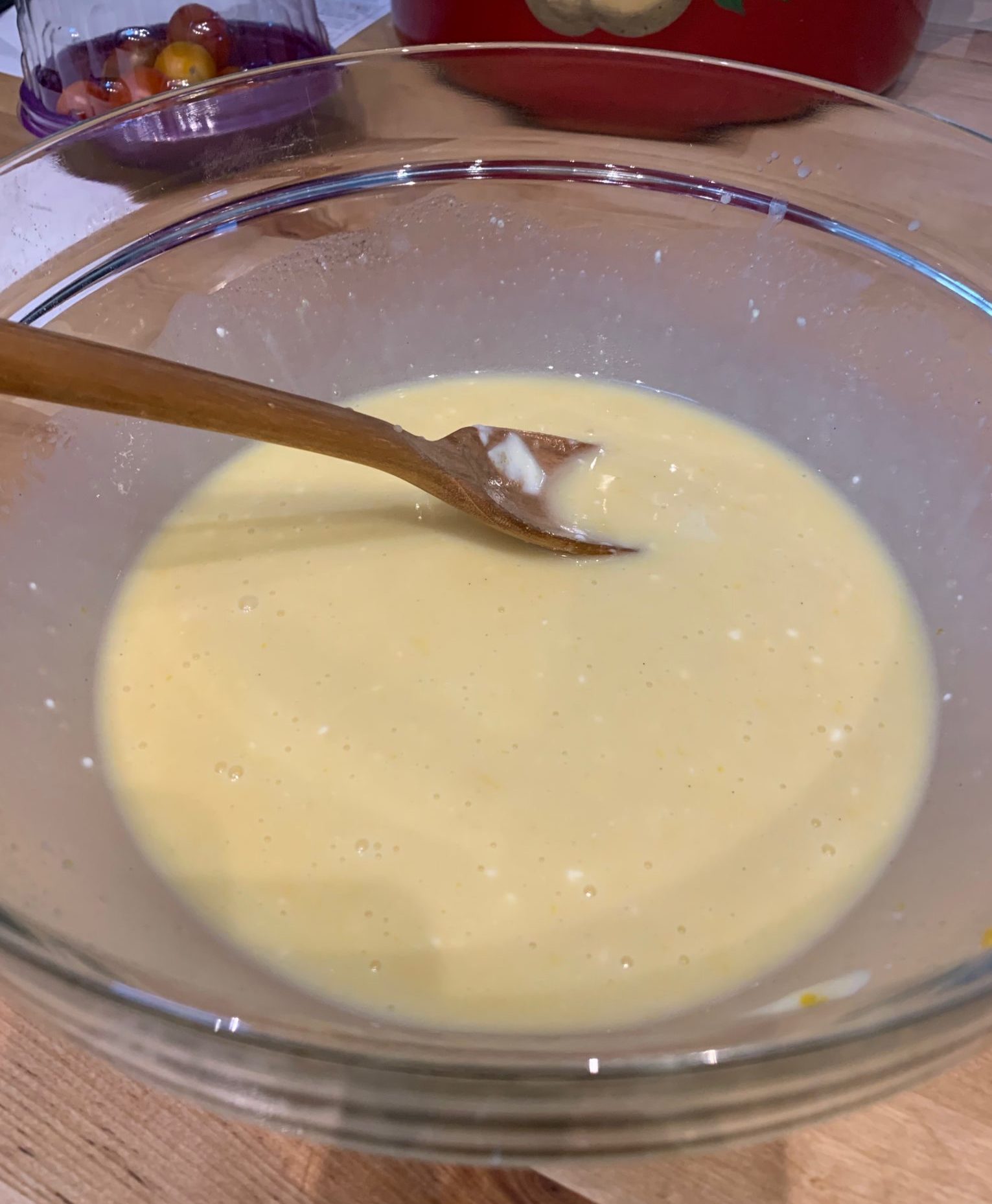 before mixing them together.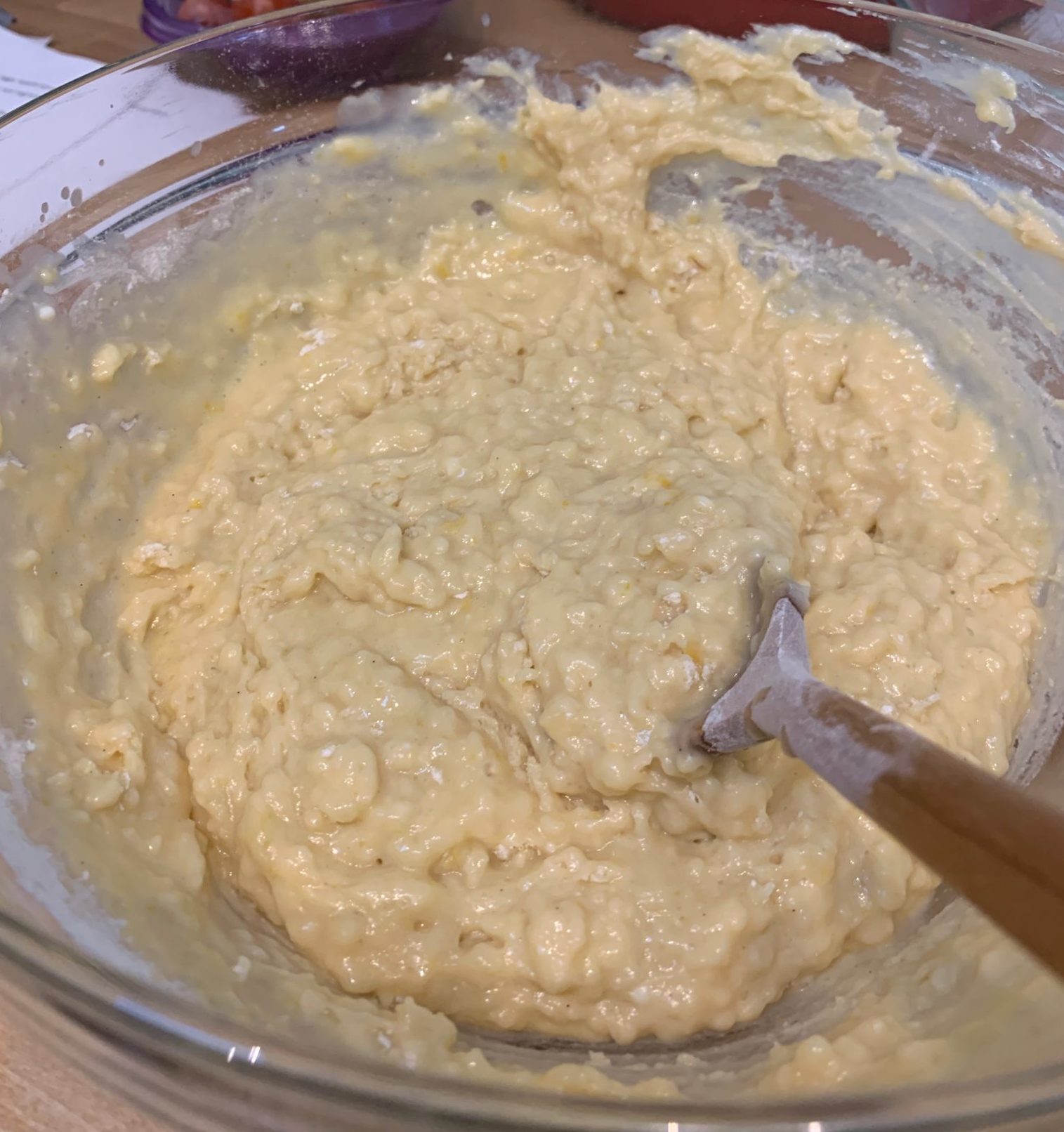 This helps to marry the two without over-mixing the batter when you join them in one big bowl.  Tossing the fruit in a little of the flour mixture will keep it from clumping together in the mixture and sinking to the bottom.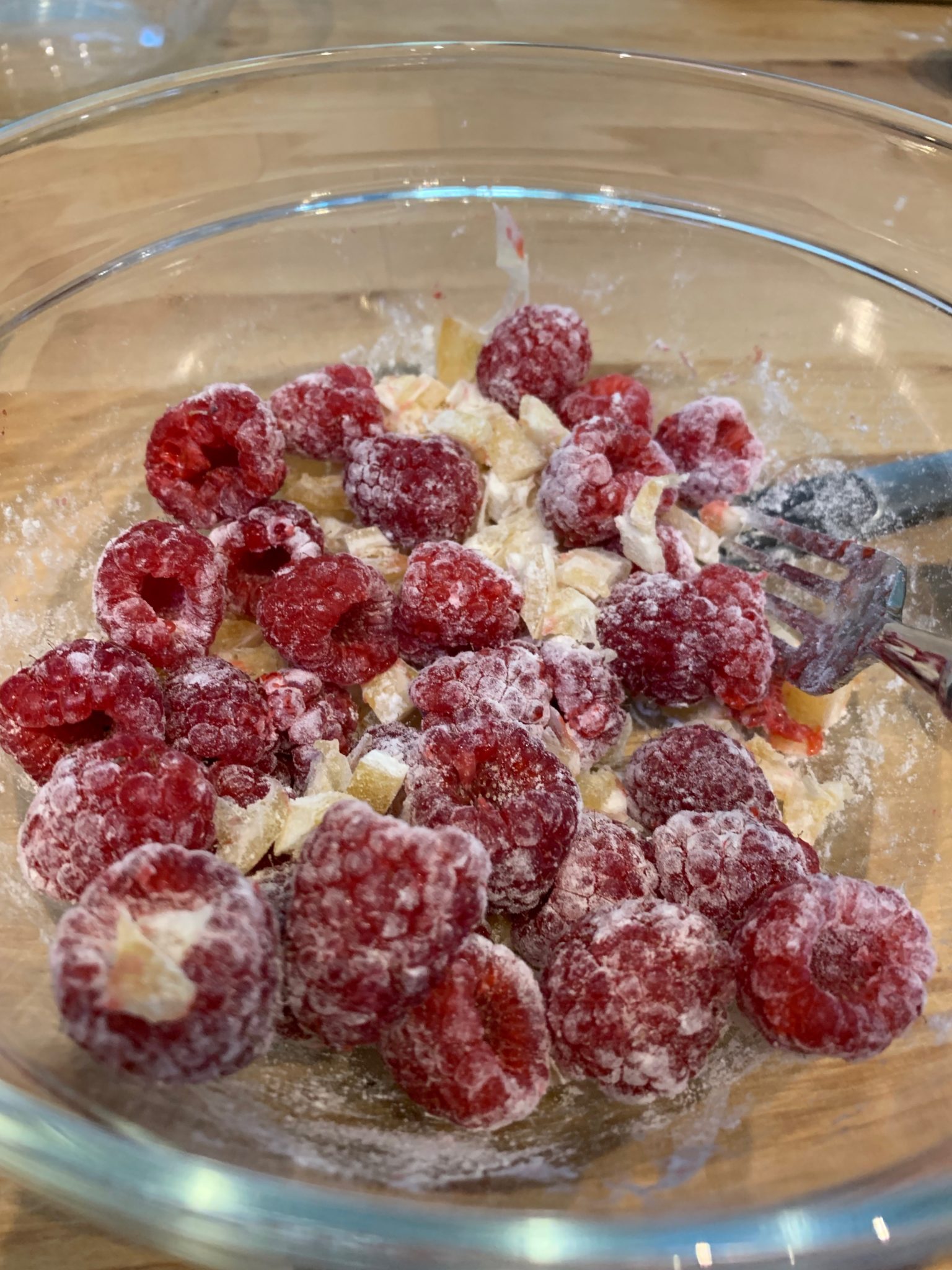 And of course, I like to sprinkle the top with some raw sugar (Demerara sugar) before baking.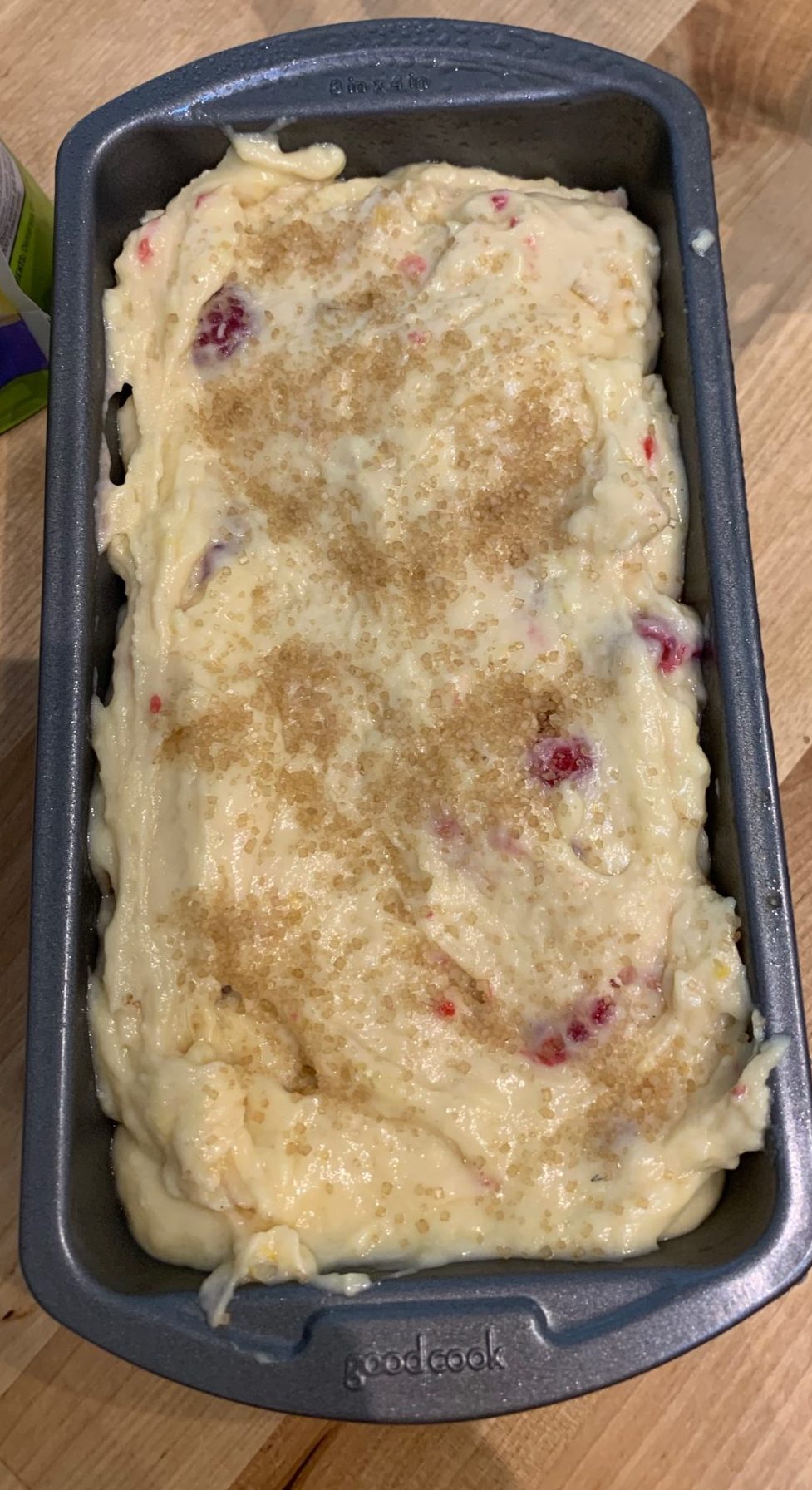 It's that easy.  Once you are comfortable with the base recipe for making a quick bread you should experiment with other flavors and fruits.  Let your imagination fly.  At worst you'll throw it out.  At best, you will invent something delicious!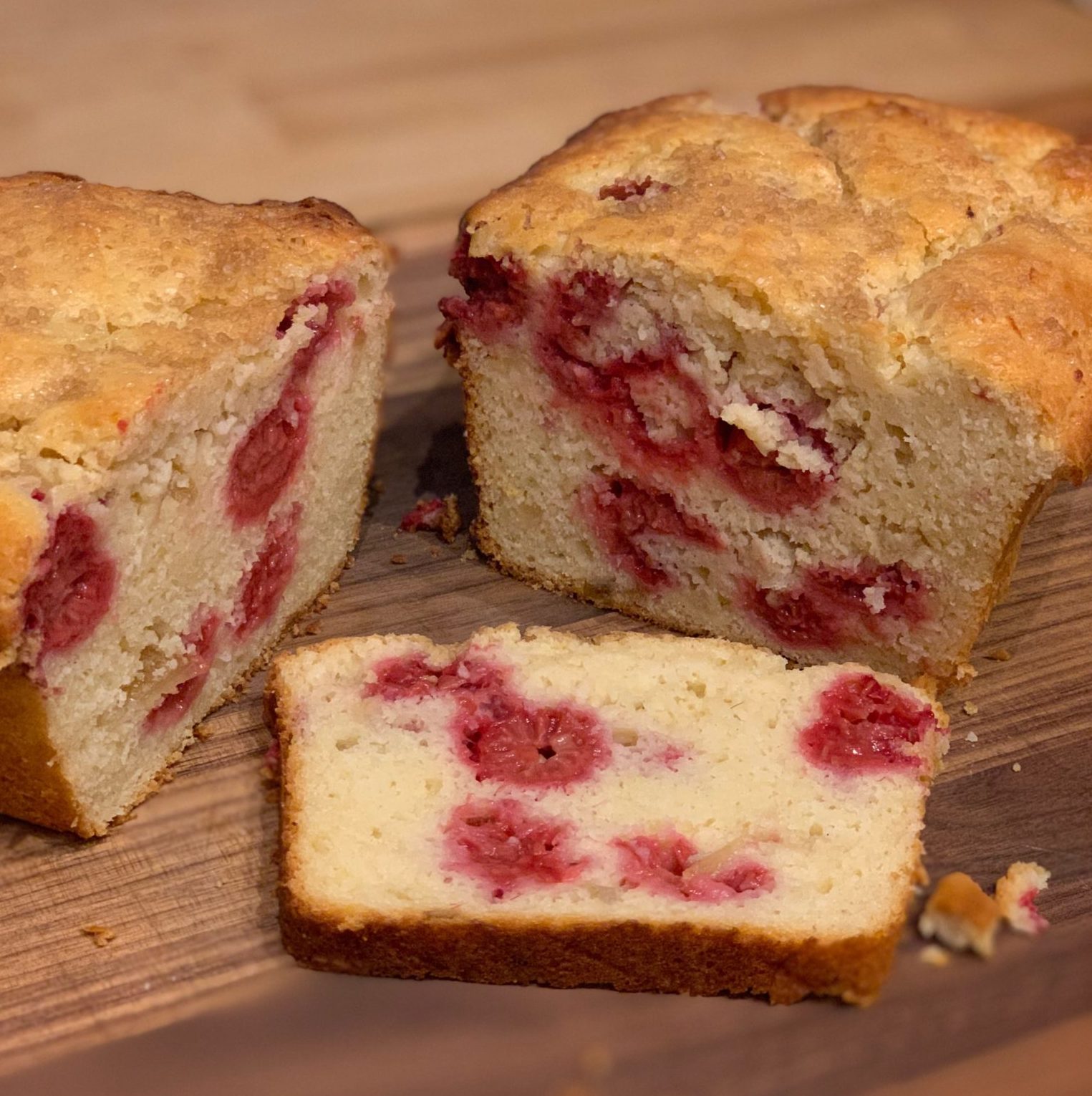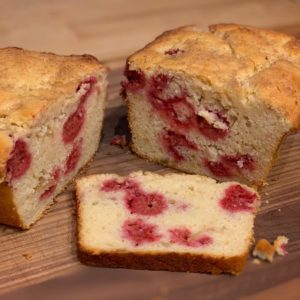 LEMON RASPBERRY QUICK BREAD
Ingredients
2

cups

flour plus 1 tbsp

2

tsp

baking powder

½

tsp

salt

½

cup

Olive oil

1

cup

sugar

1

cup

plain Greek yogurt

2

eggs

2

tbsp

fresh lemon juice

Lemon zest from 2 lemons

2

tsp

vanilla extract

1 ½

cup

fresh raspberries

one 6 oz package

½

cup

dried lemon

diced

Demerara Sugar

raw sugar for dusting (optional)
Instructions
Preheat oven to 350 degrees/ Spray a 9x5" pan with cooking spray.

Whisk together the flour, baking powder and salt in one bowl. In another bowl mix together the olive oil, sugar, eggs, yogurt, lemon juice, lemon zest until well combined.

Add the dry ingredients to the wet ingredients and mix until just combined. Do not over mix. It's okay if it is not fully incorporated at this time. It will mix in when you add the fruits.

Toss the berries and the lemon dice gently in 1 tbsp of flour. Add this mixture to the batter and carefully fold it in trying not to break up the berries too much.

Pour the batter into your prepared pan and sprinkle with Demerara sugar (optional).

Bake 50-60 minutes in the center of the oven until the loaf springs back when touched and a toothpick inserted into the center comes out clean.

Cool for 10-15 minutes in the pan then turn out onto a cooling rack to cool completely.