Last Friday night I sat down with a glass of wine, my cat snuggled at my side, as I watched the news on TV. While this is usually a happy thing, this particular time it was not.  Next door, my youthful neighbors had friends coming and going with loud clatters of door slamming and bursts of laughter and I thought, "What a sad stereotype I am: the older, single woman, her cat and her wine, alone on a Friday night".
But before I could sink too far down into self-imagined misery, my phone lit up with a question from a friend.  Would I like to go to the theater the next night?
I believe my answer was "Hell, yes!"
I realized, and not for the first time, that I was in the right place doing the right thing for me even if it didn't always feel that way.  So, I decided to practice the trending, oversold, and sometimes cheesy, art of mindfulness and spend the next day focusing on the things that make me happy. (Please note, I am all for mindfulness, I'm just not too happy with the commercialization of it.)
The North Asheville Farmers Market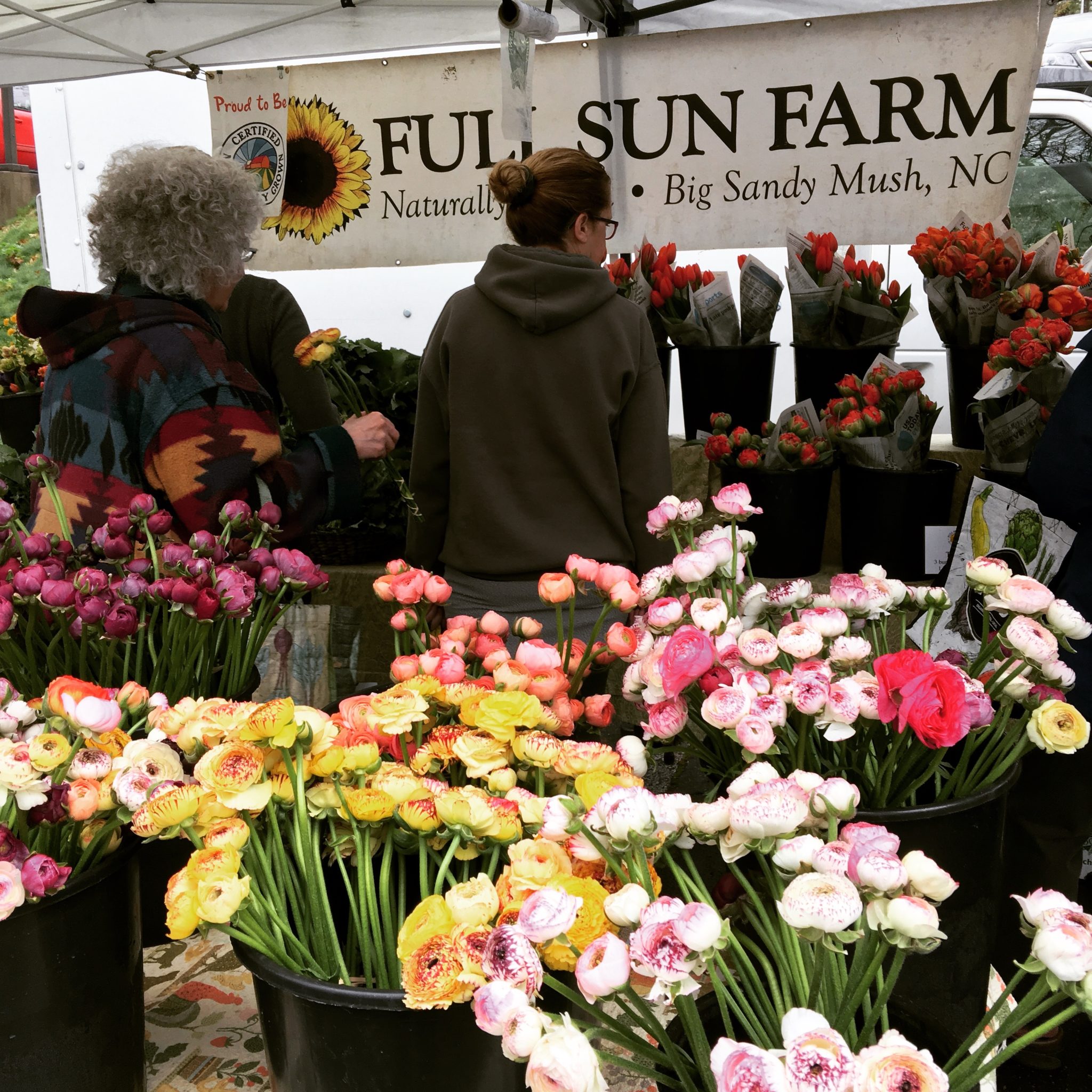 The market opened Saturday, April 7.  There isn't a lot to sell yet and I won't start getting my CSA box until May but I walked over anyway.  It had rained in the night and the streets were wet but the clouds moved quickly and I even felt a glimmer of sun at one time.  I took the high route, climbing up Lookout Drive above the University.  Birdsong sounded around me and the ever-present purple and white lobelia of Spring in Asheville swept down the sides of hills and drives.  In the distance, the hotels and business towers of downtown were silhouetted against a grey sky of moving clouds.  Arriving at the Market I found all of the stalls open and the fiddlers and cellist were warming up to play under their protective tent.  Flowers were everywhere.  My favorites called to me: lovely ranunculus and fragrant narcissus.  Yes, this is most definitely a happy thing!
Reaching Out to Other People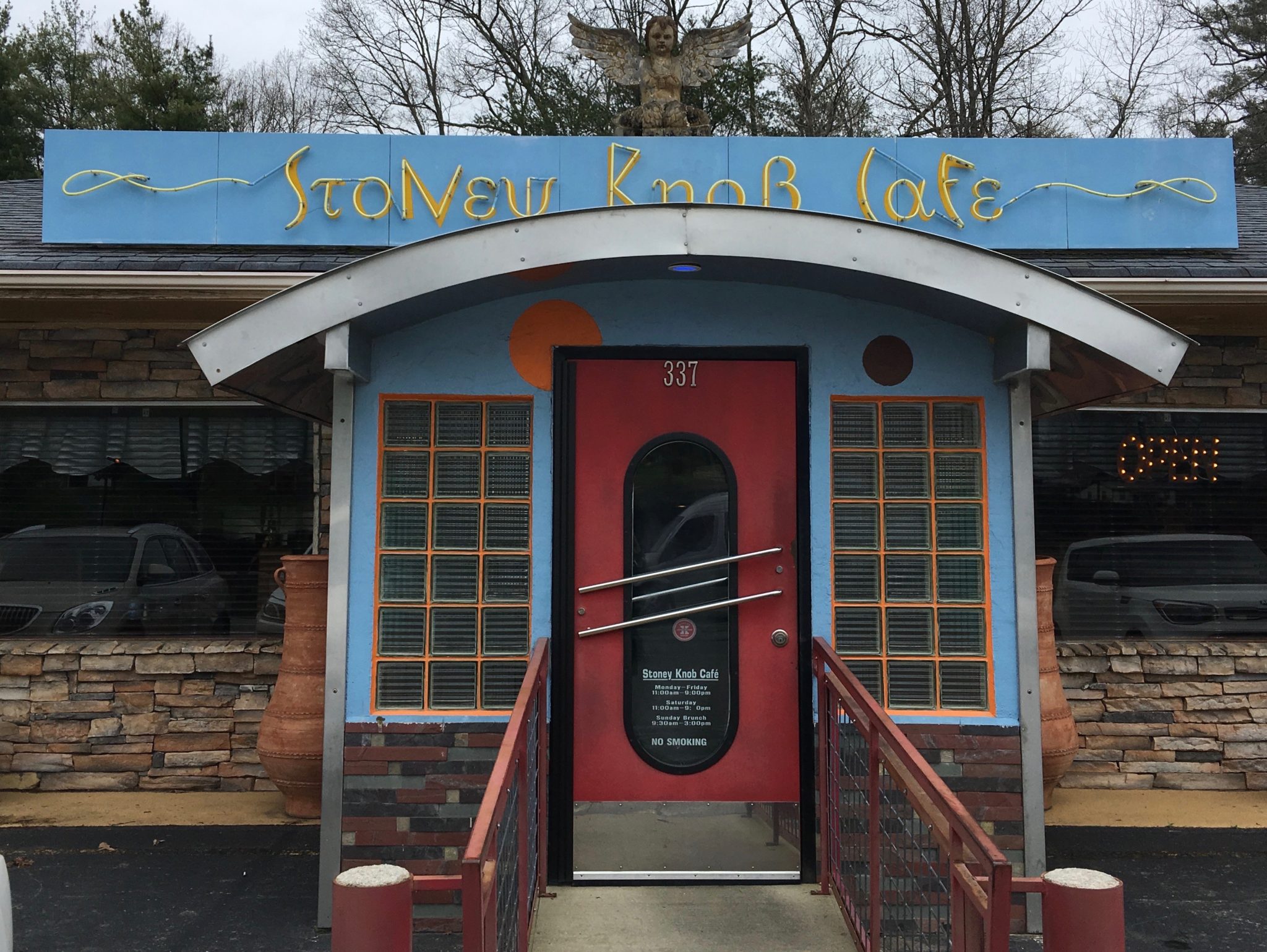 An acquaintance pinged me on Facebook messenger.  She had come across my blog and wanted to know if I was interested in getting together. So, I drove out to the neighboring town of Weaverville to meet for lunch at Stoney Knob Café.  It's a very popular restaurant, eclectic in both food and design.  Kind of like Asheville.
I wasn't sure if there was an agenda for this meeting but I was happy to go along anyway.  It turns out it was just about friendship, about one person reaching out to another.  We talked about innkeeping, (because the only people I know right now are, or were, innkeepers), and life-changes, and family, and living alone and liking it.  It was just the reminder I needed.  I am not alone.  All I have to do is reach out.  Happy thing.
The Theater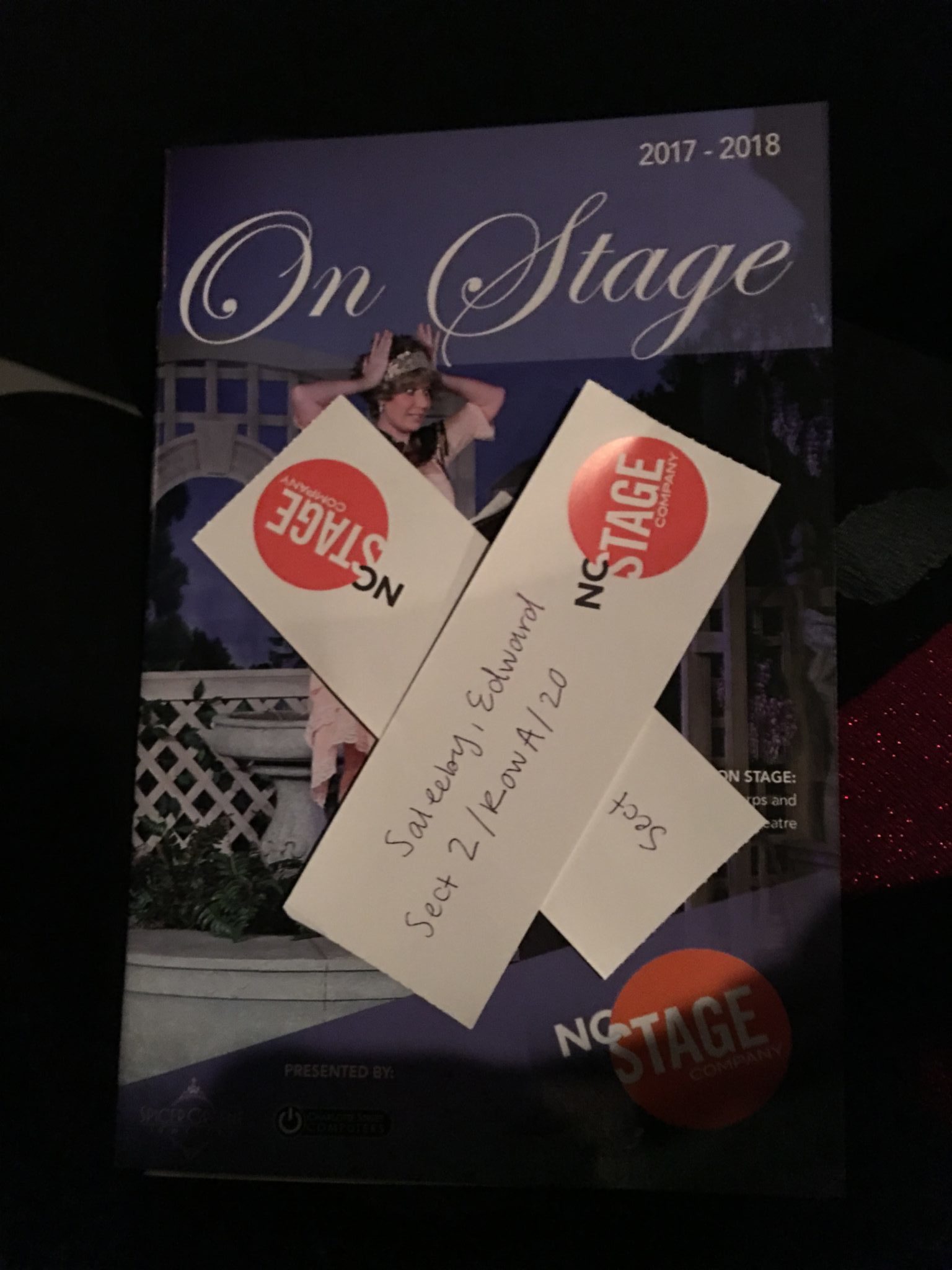 I love the theater.  My first production was a "Thanksgiving Pageant" that my younger sister, brother and I put on for our family.  I was 8 years old when I wrote and directed it.  I wasn't sure why everyone fell over laughing when the "First Native American" came upon the "First Pilgrim" and rose his hand and said "How!" but I was pleased.  It was enough to set me on a road of acting and directing and supporting theater for the rest of my life.  Asheville has a lot of theater.  All types of theater.
We went to see Other Desert Cities by Jon Robin Baitz at the NC Stage.  The play is about a family with a sad and painful past that they never talk about until the daughter writes a book about it. The play was pretty intense.  Lots of questions:  If they had talked honestly and openly sooner would things have been better?  Does the book, and the right to publish it, belong to the daughter as the story of her life, or is it the story of her family and should they have some say in whether it, and how much of it, should be made public?  These are questions I ask myself every time I sit down to write.  So not a happy thing per se but a good and reflective thing.
IF YOU GO:
North Asheville Tailgate Market:  3300 University Heights, Asheville NC.  Every Saturday morning from 8AM-12PM.  Socialize, enjoy the music, eat and buy beautiful flowers, produce, crafts and more
Stoney Knob Café:  337 Merrimon Ave, Weaverville.  Monday-Saturday 11AM-9PM, Sunday 9:30AM-3PM.   American, Greek and European Cuisine
NC Stage Company:  15 Stage Lane, Asheville NC.  Information on tickets and upcoming productions can be found at www.ncstage.org