Did you miss me? Did you notice I was gone?
It has been two weeks since I posted anything on my blog, the first missed entries in a year and a half.  I wish I could say it was on purpose.  I wish I had gone on a fabulous vacation and left the cares of the world behind me. But I did not. Instead, the roaring winds of Hurricane Dorian turned its sights on North Carolina, the beach on which my family has a much-loved home, and on Wilmington, the coastal city where my youngest daughter, Abby, was to get married that same week.
I arrived in Sunset Beach a week before the wedding with every intention of finishing this muffin recipe and sharing it with you.  I had a basket of figs, orange extract and dried apricots. I had tried the recipe once and wanted to make some adjustments to it.  And to be fair to myself, I did make the muffins and they were good.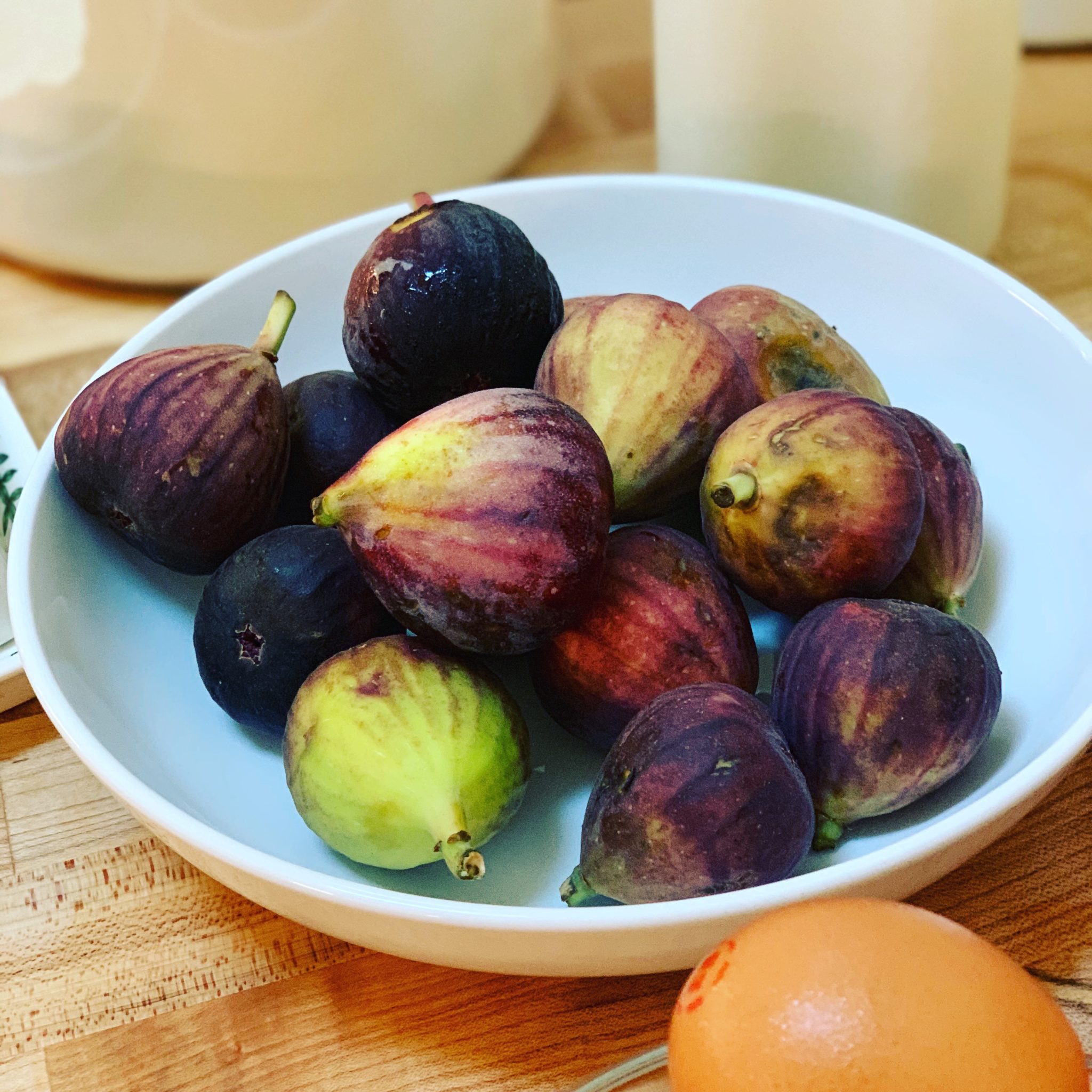 But then Hurricane Dorian changed its path.  What had  seemed like a non-event for us became very real.
As we waited and watched, making what-if plans around every contingency, I did do a lot of cooking.  And a lot of eating.  As my middle daughter, Emily, phrased it: we ate and drank our feelings for 7 days.
When the storm moved closer, we packed up the house. We moved everything inside, even the Big Green Egg.  The storm grates were pulled down, doors double locked and we departed…for Wilmington.
Moving from one coastal area to another in the storm path may seem like a risky decision and I suppose it might have been.  But we were going to a hotel that was 75 feet above the river and sheltered on all sides from the wind.  As the storm approached both families gathered at the hotel to wait it out.
Hurricane Dorian passed over us on Thursday.  Trying not to think about the wedding which was supposed to take place on Friday and Saturday or our home on the salt marsh, we gathered in a conference room to celebrate Maisie's first birthday.
Mermaids and bubbles gave us respite from the cares and worries of the week.  For a few hours, we were not thinking of the storm, the wedding or the what-do-we-do-if's.
Night fell.  Our phones were fully charged as we went to our rooms, praying that there would be power in the morning.  Without electricity the wedding could not take place.
Friday morning the sun was shining. There was not a cloud in the sky and the power was on all over the city.  Our house on the shore was fine, the City of Wilmington had minimal damage and guests started to pour in.
In not time at all, we went from trepidation, fear and doubt to celebration, laughter and activity.
The wedding was beautiful.  Everything we had hoped for and more.  Amazingly people managed to get to us and the celebration was an explosion of relief.
And now, here I am at home with a great story to tell and an out-of-season recipe to share.  The fig season is short and it has largely passed but here is the recipe for you to save for next year.  And I am heading out to buy some apples!
A word about muffins.
As rule the process for making a good muffin is pretty much the same at its base: mix together the dry ingredients in one bowl and  mix the butter (or oil), eggs and sugar in another bowl. Mix the two together until just blended and stir in your fruit, nuts, chips or whatever.  The key is not to overmix the batter. I usually start adding the fruits before the dry ingredients are completely stirred in.  There will still be some flour visible.  As you fold in the fruits the mixing of the batter will finish.
It's Muffin Time! (But first, a special thank you to Nicole Riley of Verge Events and her husband Ian, (Shoots The World)who went above and beyond to make this wedding happen as planned and as beautiful as it was intended to be, and to the staff of the Hampton Inn Wilmington Downtown who held our hands, fed us and kept us all going as the hurricane rained down upon us!  You guys are the best!)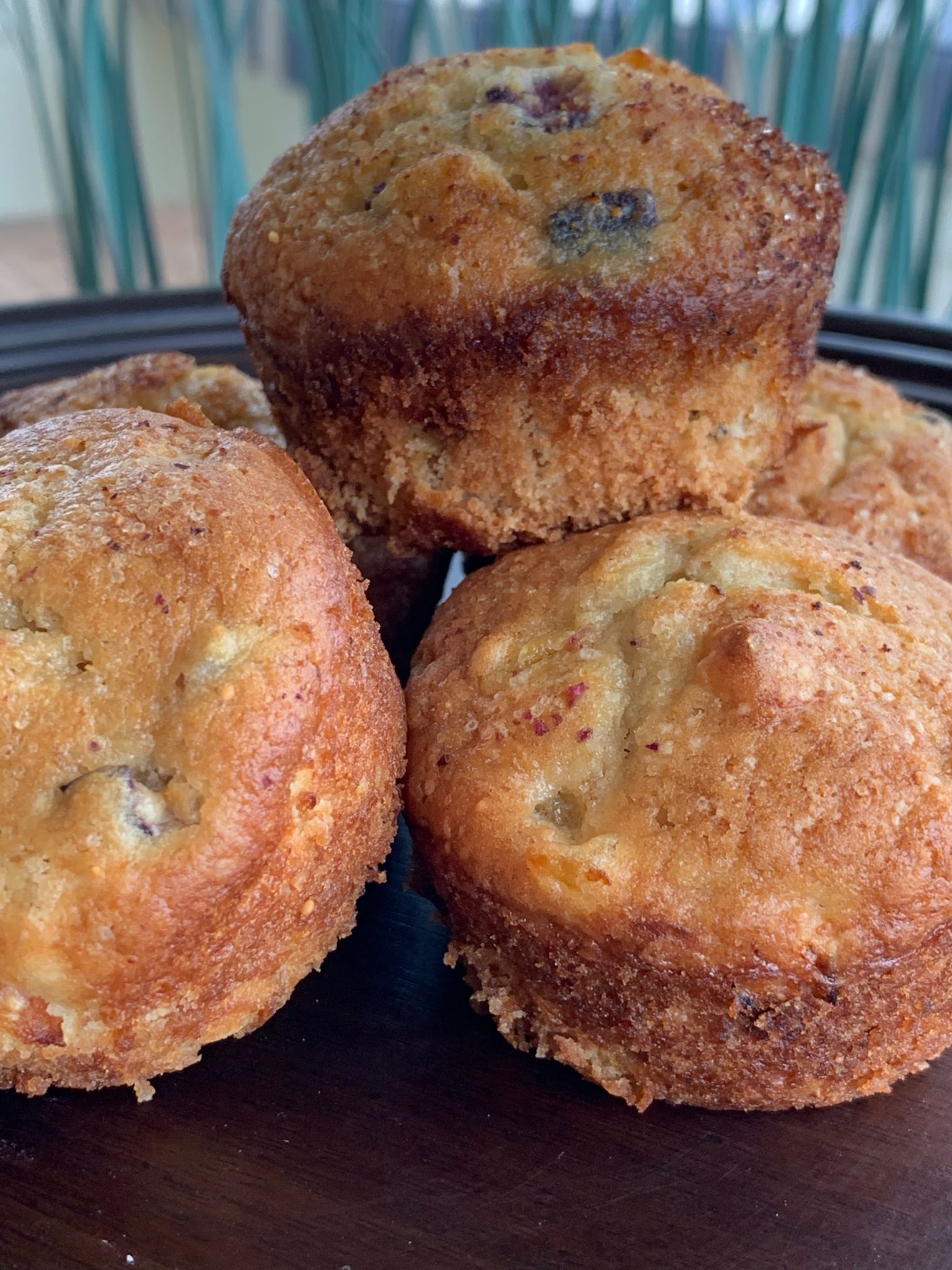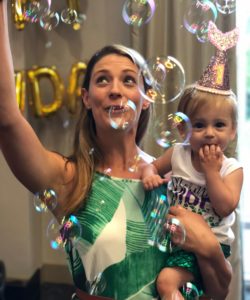 ORANGE AND APRICOT FIG MUFFINS
Ingredients
1 ½

cup

plain flour

½

tsp

baking soda

¼

tsp

salt

½

cup

buttermilk

see note

1

egg

½

tsp

orange extract

¼

cup

unsalted butter

room temperature

½

cup

fresh figs

diced

½

cup

dried apricots

diced
Instructions
Preheat the oven to 400 degrees. Spray a 12-cup muffin pan with cooking oil or butter generously.

In a medium bowl, whisk together the flour, baking soda and salt.

Beat together the butter and brown sugar until light and fluffy (2-3 minutes with a stand mixer)

Whisk together the egg, buttermilk and orange extract.

In turns add the dry ingredients and liquids to the butter. Be careful not to overmix.

Fold in the apricots and the figs.

Fill the muffin cups ¾ full.

Bake at 400 degrees for 5 minutes then turn the oven down to 350 degrees and continue baking for another 15 or until done
Recipe Notes
Note: If you do not have buttermilk, add ½ tsp vinegar to ½ cup of milk. Stir it together and let it sit for 5 minutes before proceeding with the recipe.