I had lunch the other day with some friends from England and we found ourselves talking about the long days of summer and the equally long nights of winter in that country.  While they were all about loving the July and August evenings whose extra daylight hours keep the day alive until late in the night, I prefer the early darkness of fall and winter which gives me permission to sink into the cozy laziness of pajamas, tv and evening relaxation.
For someone who enjoys the change of seasons so much, September and October were tinged with sadness for me when I lived in the tropical heat of Hong Kong and Singapore.  Now that I am back, I embrace the coming cold with anticipation,  a too-early-wearing of sweaters, and comfort food.
One such comfort food is chili. Another one is butternut squash.  What could be better than to put the two together?
Start with onions and garlic.  Sweat them in some oil and add the ground chicken.  While the chicken is browning measure out your spices.  Add a bit more chili powder for a hotter dish, a little less for more temperate food.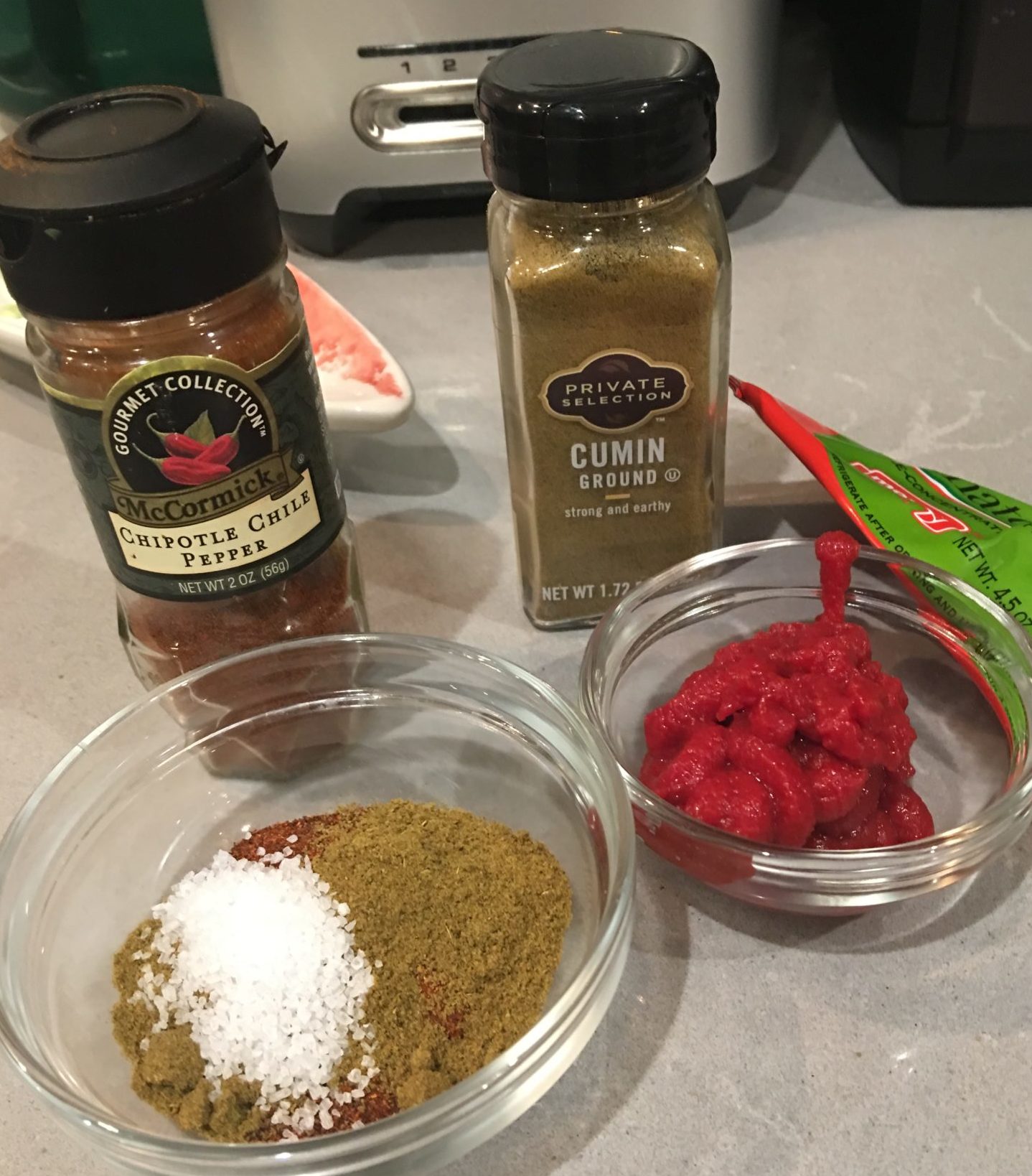 Then toss them into the pan and let them cook for a bit.  The oils of the spices will be released and the smell will rise from the pot. Breathe in with pleasure!
Stir in everything else, including the squash and let it come to a boil.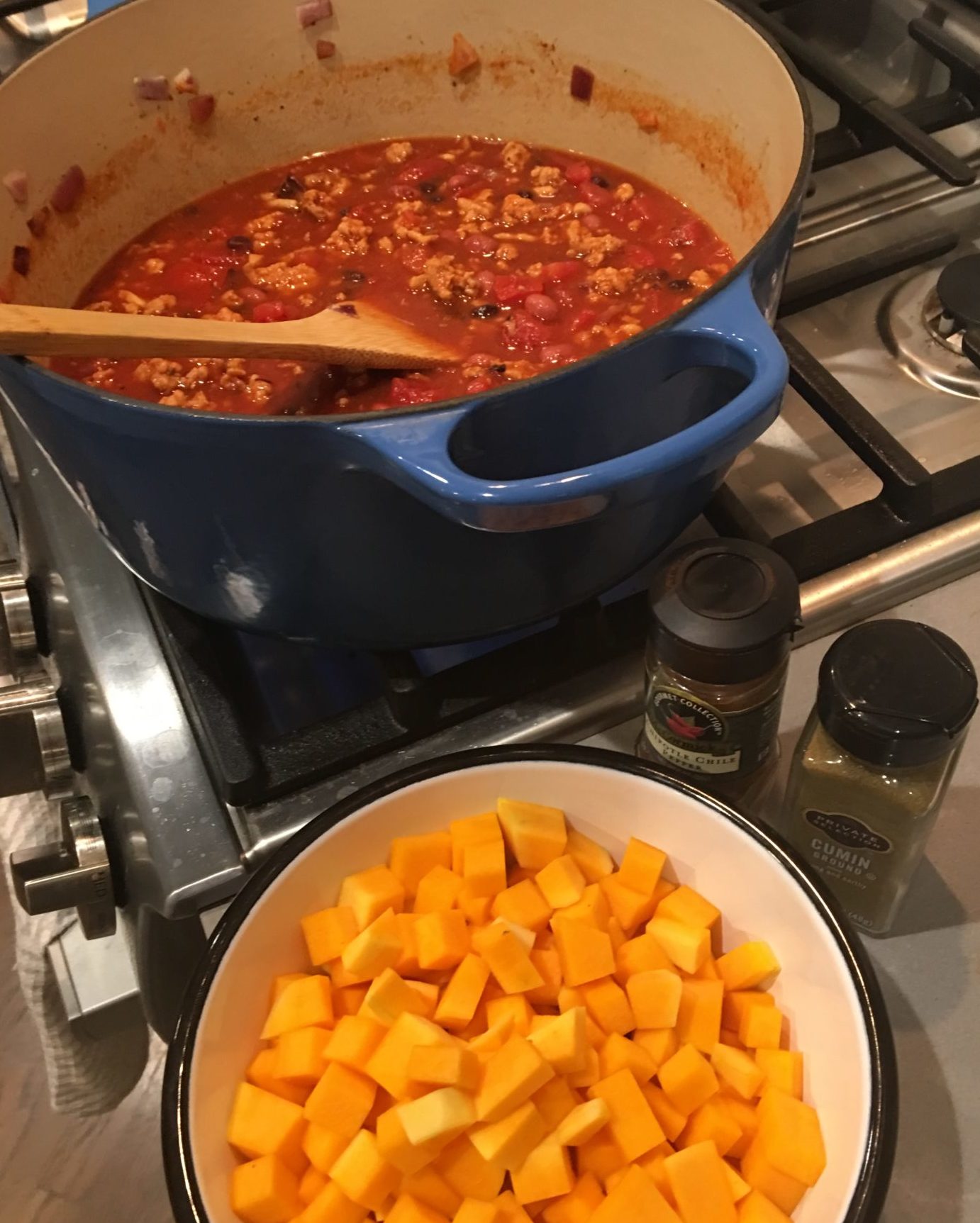 Turn down the heat and let it simmer uncovered until the squash is fork tender.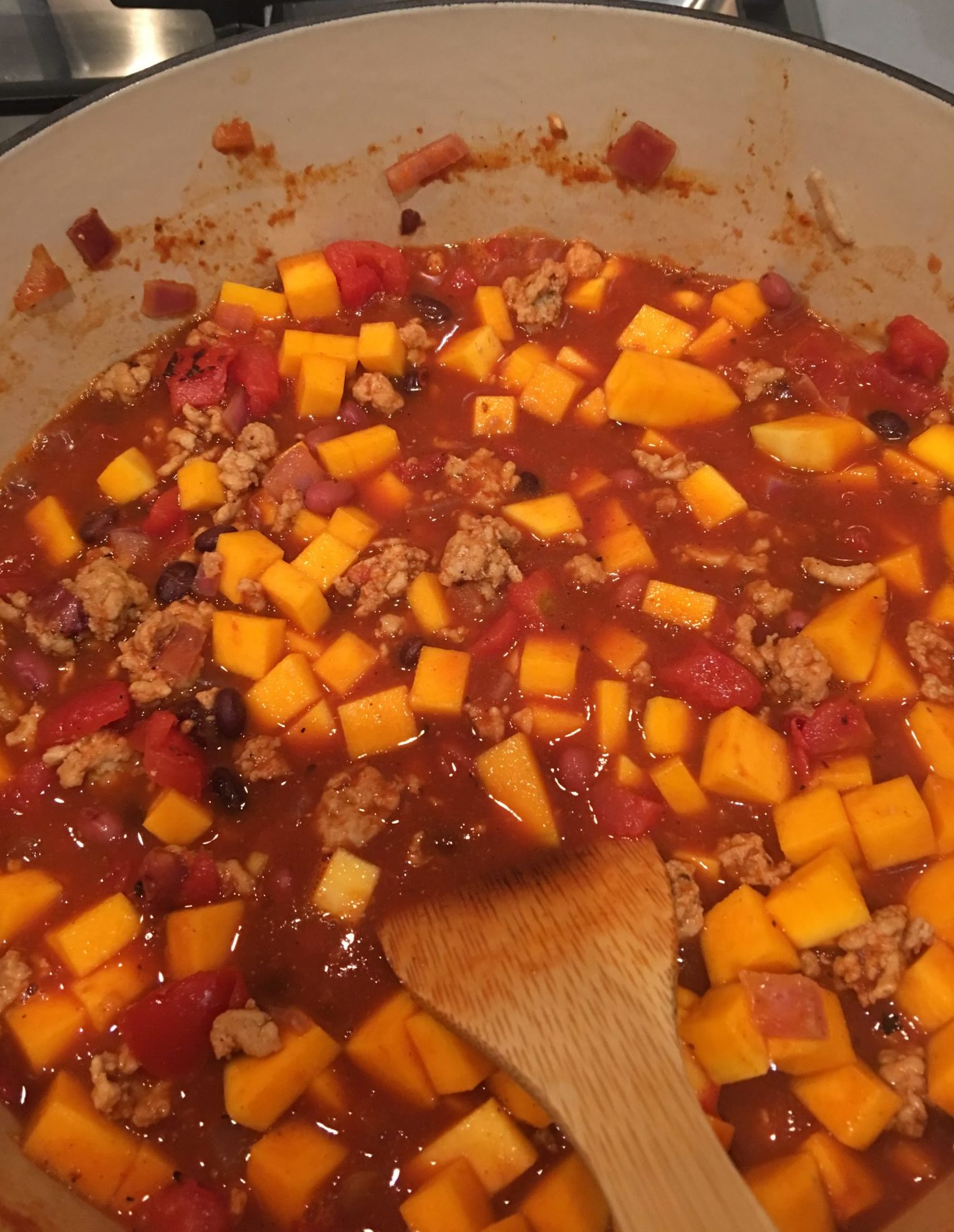 You can serve it right away or put it in the fridge for a day where the flavors will mellow and develop.
I like to garnish my chili with a mixture of cheeses: Mozzarella for its long strings of melted goodness and Parmesan or another strong hard cheese for the flavor. A dollop of sour cream or thick Greek yogurt and a sprinkling of cilantro is all it takes to finish the dish.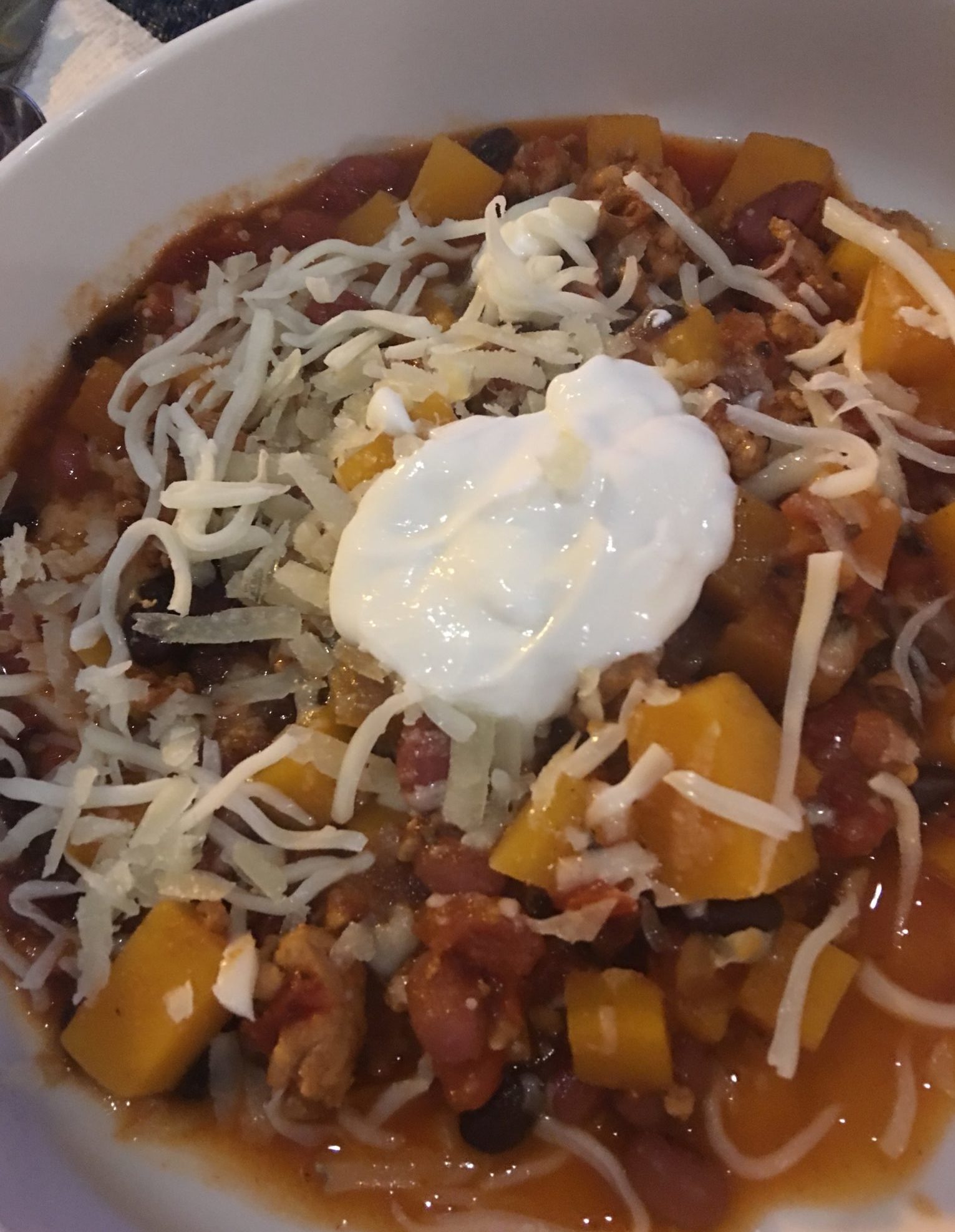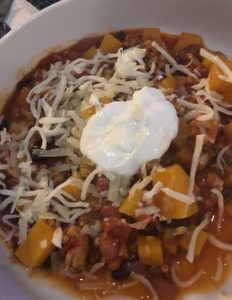 BUTTERNUT SQUASH AND CHICKEN CHILI
Ingredients
1

tbsp

cooking oil

1

lb

ground chicken

1

small red onion

chopped

3

cloves

of garlic

finely chopped

3

tbsp

tomato paste

3

tsp

chili powder

to taste

1

tsp

oregano

2

tsp

ground cumin

½

tsp

salt

2

cups

water

2

cups

tomato

seeded and diced

2

cups

tomato sauce

1 15

oz

can black beans

1 15

oz

can pinto beans

4

cups

butternut squash

peeled and diced
Instructions
Heat oil in a large pan or Dutch oven.

Sauté the onion and garlic in the oil until soft.

Add the chicken and cook until browned.

Add the tomato paste, chili powder, oregano, cumin and salt and cook for a minute or two until fragrant.

Add water, beans, tomatoes, sauce and squash.

Bring to a boil and reduce heat to low.

Simmer 30 minutes until squash is tender.

Garnish with cheese and sour cream if desired.
Recipe Notes
The Chili will be great to eat right away but gets even better if left overnight in the fridge to let the flavors develop.