I read a lot about pie this weekend : about how it's fast becoming a lost tradition because Americans don't want to spend time  making a pie crust and  about how, without putting in the time to make pastry over and over again, you will never really get it right.  In the opinion of some, store-bought ready-to-roll pie crust is crap.  (Full disclaimer: I am not entirely in that camp. I will use a pre-made crust and enjoy my pie all the same when I don't have time to make a crust.)
I thought about that as I set about making these little bites of Rosemary and Lemon deliciousness baked in a shortbread cookie.  Once upon a time people made lots of different types of cookies.  And they made them all year round, not just for Christmas. I love a good chocolate chip cookie but I also like shortbread and gingerbread and snickerdoodles and oatmeal and biscotti and macarons and macaroons and sugar cookies and peanut butter cookies and kiss cookies and butter cookies and snowballs and on and on.
These elegant little cookies make me think of my mother who had a special flowered teapot which was also a music box.  It played Tea for Two when you picked it up.  Sometimes she would make what she called "Cambric Tea" for us (warm milk and sugar with a touch of tea).  She would pour the tea from her tea pot, serve little tea cakes or cookies, and we would feel so grown-up and special!
Start with butter and sugar.  Put it in the bowl of your mixer and beat it for three to four minutes until it is very light in color and well mixed. Add an egg and some vanilla and keep mixing it for another two or three minutes.  It should be creamy, thick and luscious.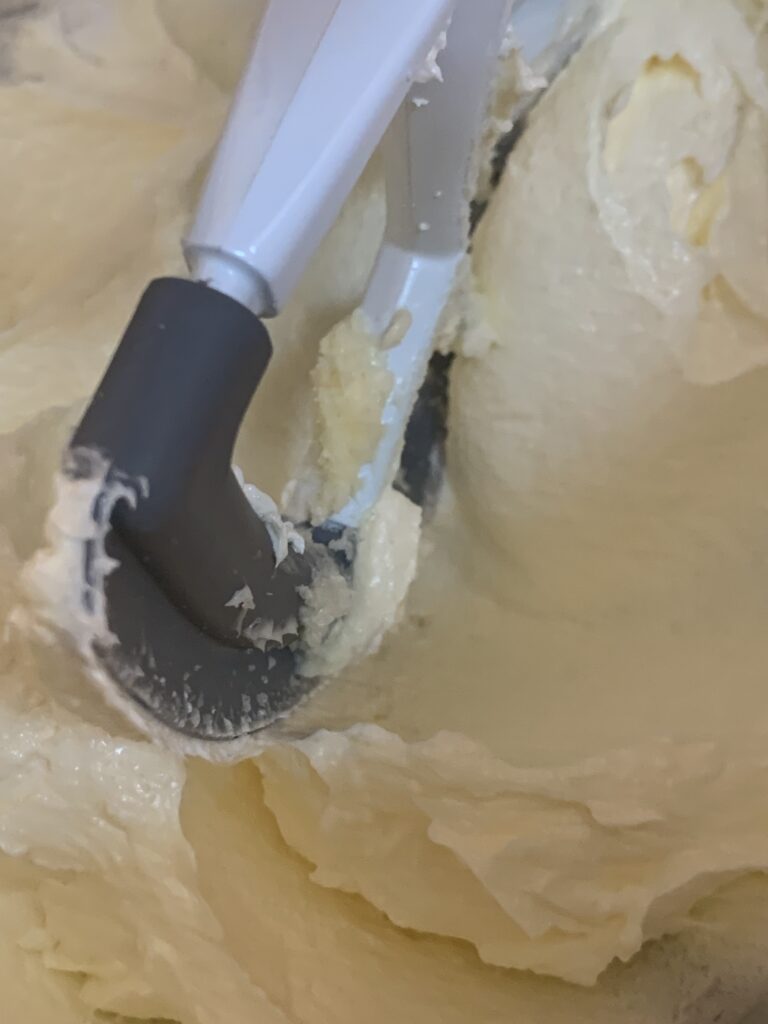 Chop some fresh rosemary to a fine mince.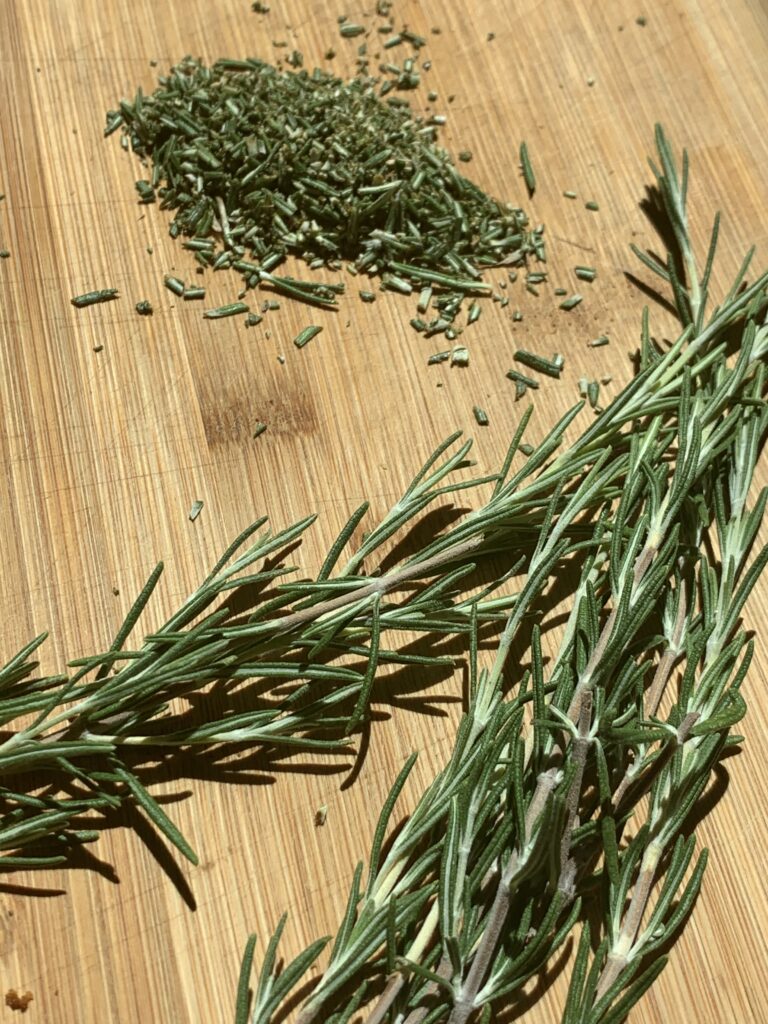 Add the rosemary, some lemon zest and flour to the creamed butter mixture and beat it in until it is well blended.
Now wet your hands with cold water and take out half of the dough.  Pat it and roll it into a log about 1 ½" in diameter and 12 inches long.
Do the same thing with the other half.  Wrap them both in plastic wrap and put them in the refrigerator for at least an hour.
When you are ready to bake the cookies, mix the zest of a lemon with some Demerara sugar and spread it out on a piece of parchment paper.  Remove the plastic wrap from one of the dough logs and roll it in the sugar mixture, making sure to get the sugar all over it.
Use a sharp knife to cut the log into rounds about ¼" thick and place them on a parchment lined sheet.
Bake for 12 minutes until they are just starting to brown on the edges.
Let them cool on a rack.
I'm thinking these would go very well with a large cold glass of Pink Lemonade!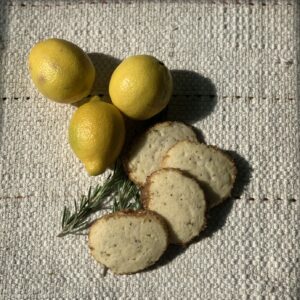 LEMON ROSEMARY SHORTBREAD
Ingredients
1

c

butter

room temperature

¾

cup

sugar

1

tsp

vanilla

2 ¼

c

flour

1

tbsp

fresh rosemary

finely chopped

Zest of one medium lemon

½

tsp

salt

½

c

Demerara sugar

Zest of two medium lemons
Instructions
Beat the butter and sugar together on high speed in the bowl of a stand mixer for three minutes. Add the egg and vanilla. Continue beating on high speed for a further 2-3 minutes. Mixture should be very light, creamy and thick.

Mix in the flour, rosemary, zest of one lemon and salt. Mix until well blended.

Wet your hands and scoop out half of the dough. Roll it out into a log about 1 ½" in diameter and 12 "long. Repeat with the other half of the dough. Wrap each roll and refrigerate for at least one hour.

To bake, preheat the oven to 375 degrees and line your baking sheets with parchment paper.

For each log, mix together ¼ cup of Demerara sugar and the grated zest of one lemon. Roll the log in the sugar, making sure to cover it evenly. Repeat with the second log.

Place on the prepared cookie sheets and bake for 12-13 minutes until the cookies are set.

Cool on wire racks.
Recipe Notes
Note: You can freeze the logs for up to a month before baking them.