The other day as I was struggling to take a good picture of my homemade pea soup I realized that winter food is a lot like winter: a lot of it is brown and dreary looking.  This is not to say that winter does not have its delights.  There are warm and cozy evenings indoors by the fire. The first snow. The night sky on a cold and clear evening when the stars shine bright. And of course, the smell of something cooking long and slow on the stovetop with its promise of a delicious meal to come.
And thinking about that, I decided not to get too fussed about the fact that pea soup is intrinsically ugly. Instead I would focus on the beauty of the ingredients. It's kind of a good rule for life in general, don't you think?
So pea soup.  To make pea soup you only have to have two things: peas and a liquid.
You start with the peas.
Wash them and soak them (if needed) according to the package ingredients.
Then gather your ingredients together.  This is where you can put your own spin on the dish.  You want some root vegetables and some herbs, maybe a little spice, and if you want, some meat.
I had a ham bone saved in the freezer for just this purpose but I also added a ham hock for its smoky flavor. An onion, garlic, and some carrots (rainbow carrots for their color!), some oregano (because I had some fresh in the fridge which needed using up) and some stock.
Cook the onions, garlic and carrots in a little olive oil or butter to soften them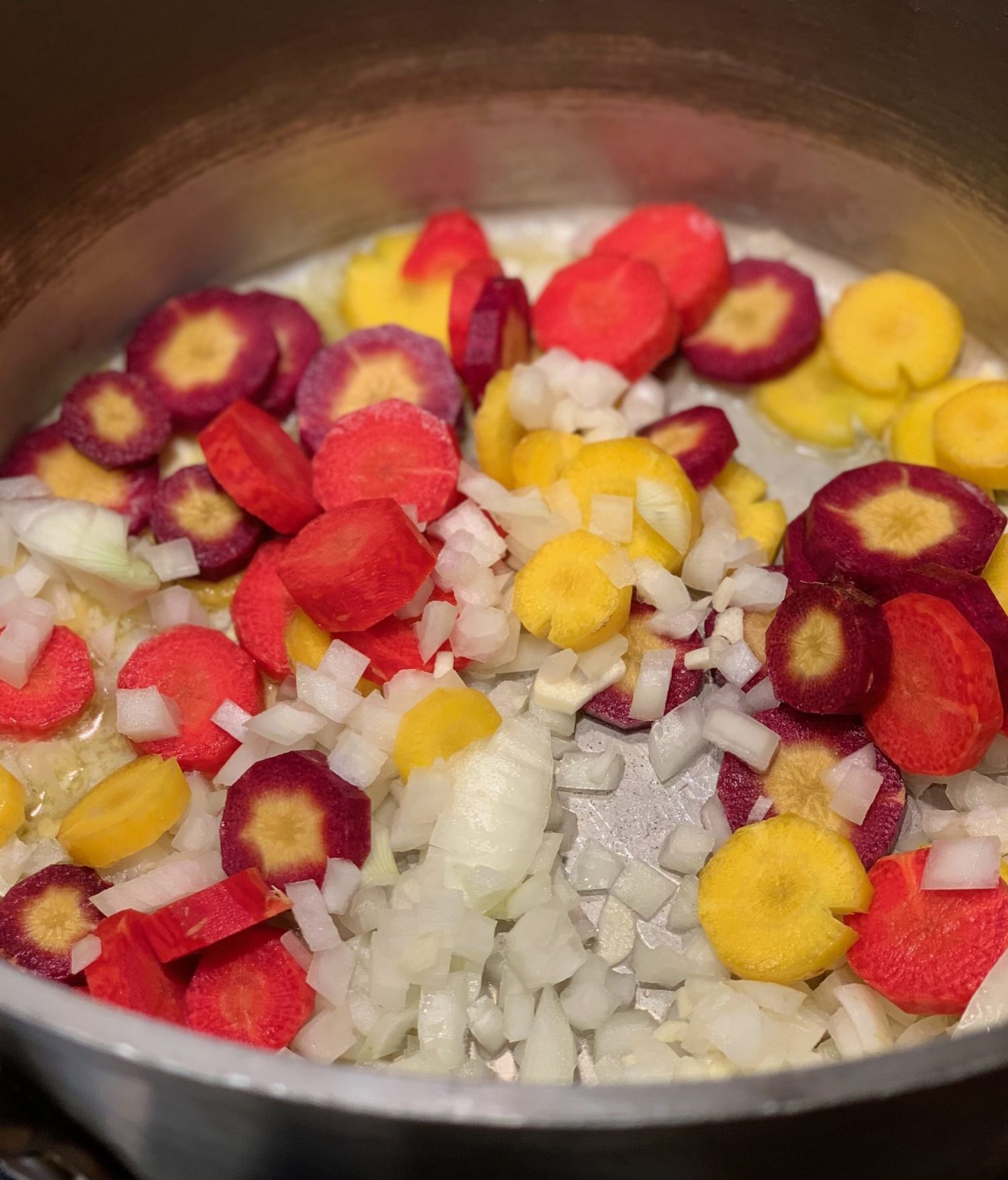 Add the rest of the ingredients, including the peas, bring it to a boil, lower the heat to a simmer, then go away and do something else for an hour or so while it cooks. But do return to give it a stir every once in a while.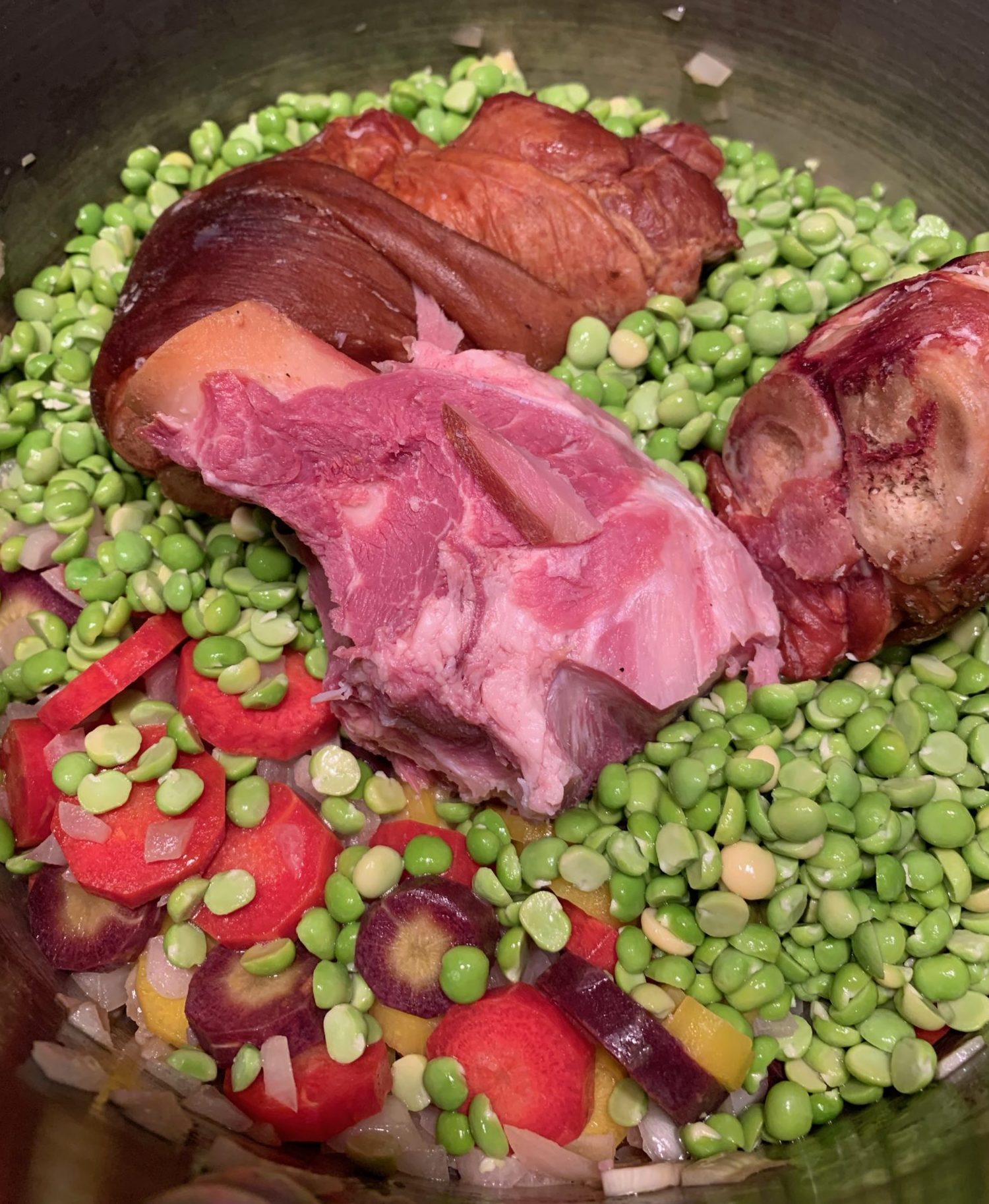 When the peas are soft, turn off the heat and remove the bones.  Let the soup cool for a bit. I like my pea soup smooth so I puree it. And I always say a halleluiah for my immersion blender as I remember the days and the mess of using my food processor or a blender for this process.
Then I cut the meat off the bone and added it to the soup along with some meat I had saved.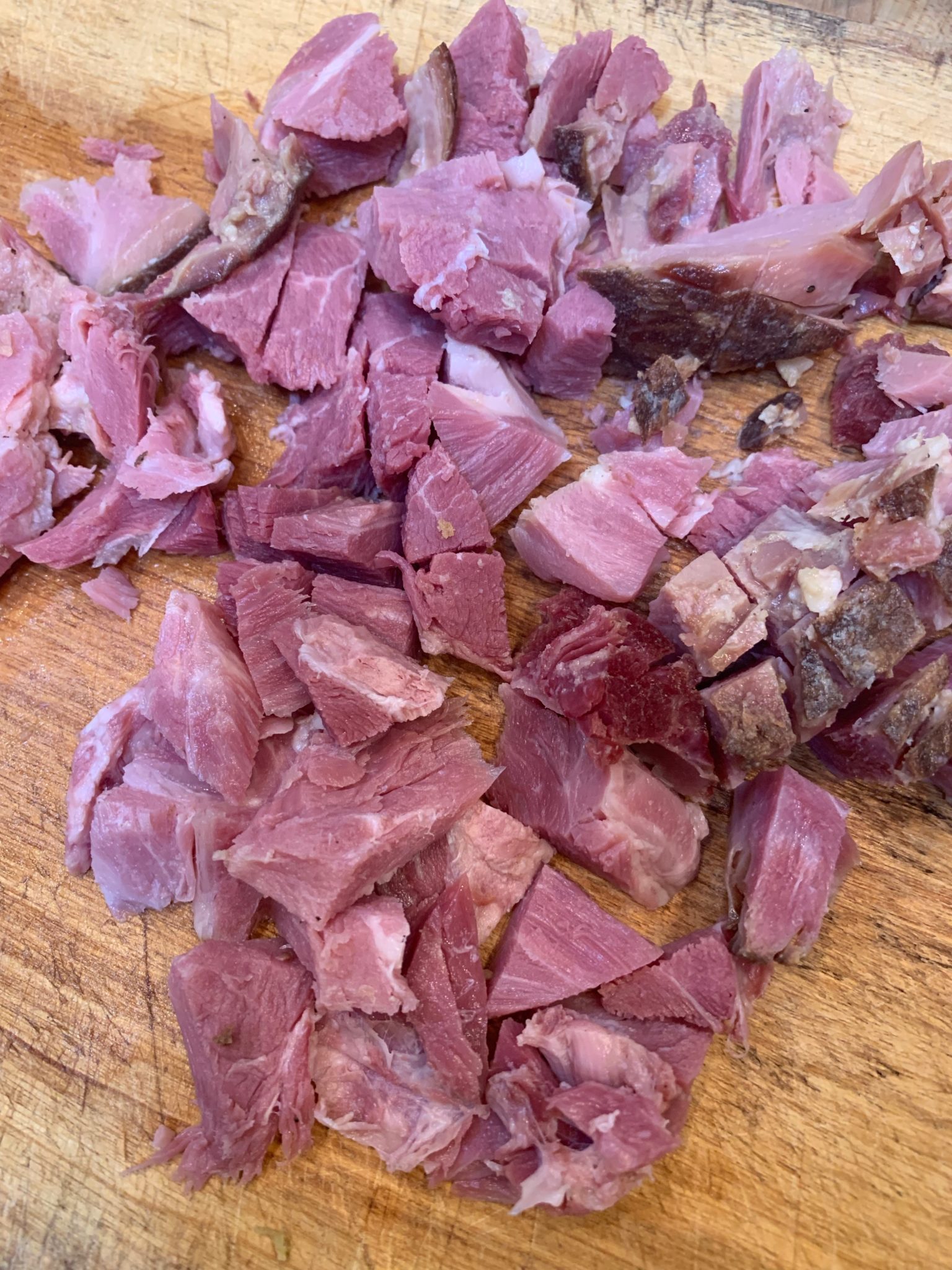 After I tasted it, I added just a little salt. Not too much because the ham hock was salty.
Some croutons on top and a little parsley to make it green.  It may not be lovely to look at but it will make you happy!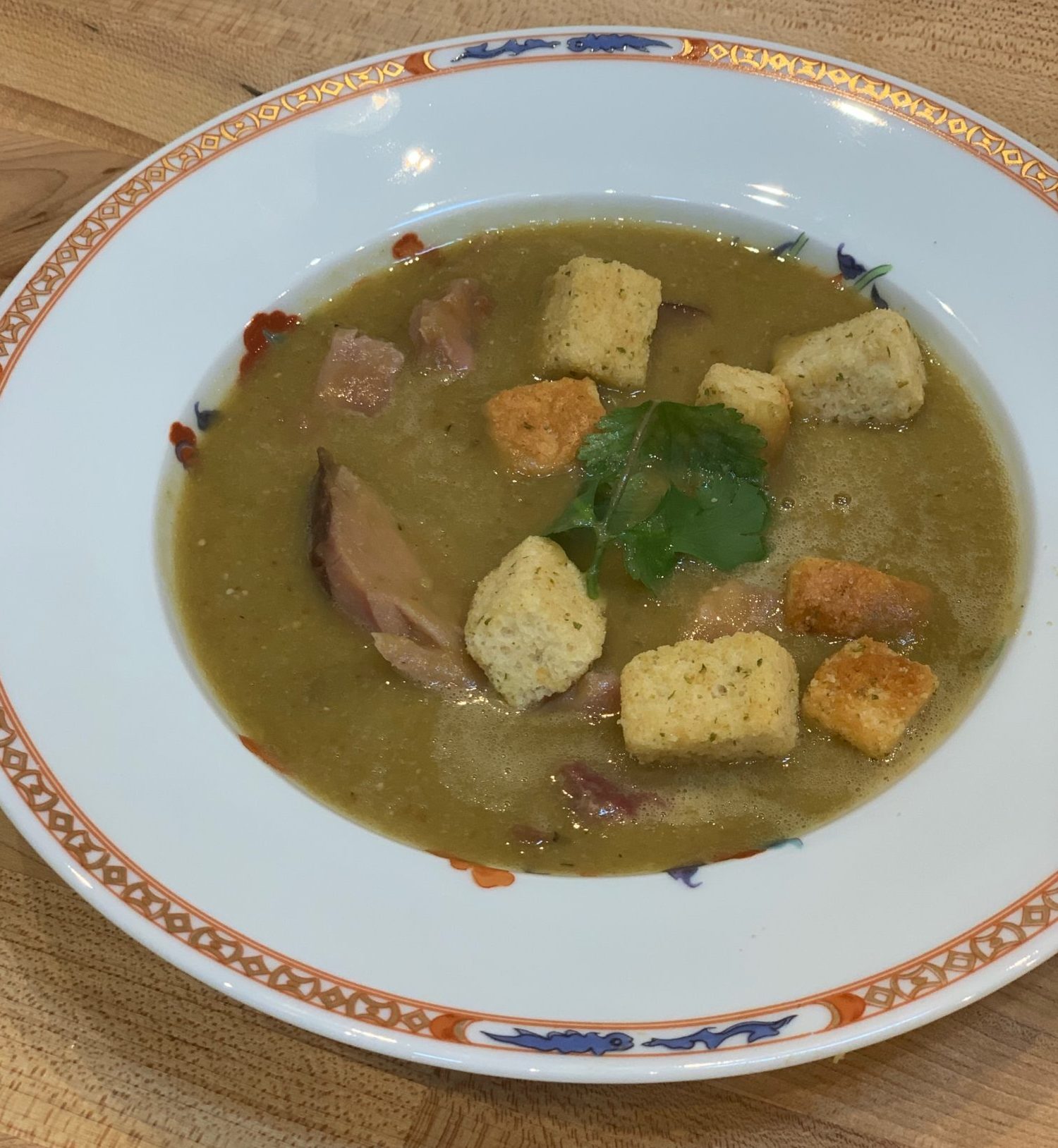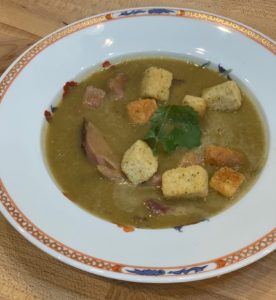 MAKING PEA SOUP LOVELY
Ingredients
¼

cup

butter

1

medium onion

chopped

3

carrots

diced

2

cloves

garlic

chopped

1

lb

split peas

1

bay leaf

Fresh thyme or oregano

8

cups

stock

1

ham bone or ham hock

1-2

cups

diced ham
Instructions
Clean and soak the peas according to the package directions.

Melt butter in a large pot until foaming. Add the onion, carrots and garlic and cook over medium low heat until the vegetables have softened.

Stir in the peas, then add all the rest of the ingredients except the diced ham.

Bring to a boil, then lower to a simmer and cook for 45 minutes to an hour until the peas are cooked.

Remove the ham bone and puree the soup, using an immersion blender if you have one or in a food processor or regular blender.

Taste the soup and season with salt and pepper as desired.

Stir in the diced ham and heat through.

Serve with croutons and a little hot sauce on the side.