Here it is, Summer again and the markets are full of more fresh fruits and vegetables than one person can eat.  I have written about tomatoes and squash, peaches and watermelon, fresh corn and herbs unending.  Which is all very nice  but I am starting to feel like a one trick pony.  Isn't there something more to say?
Rhetorical question!  Of course there is!
The finest fresh ingredients call for the finest complements.  The perfect tomato deserves the best balsamic, corn that is just minutes off the cob needs seconds in the water and the perfect peach needs creamy, slightly salty, free-from-preservatives, ricotta.
It's easy to make.  It tastes divine, and one of the benefits of making your own ricotta is your ability to control the texture! Depending on the temperature to which you heat the milk you can make the curds anywhere from creamy to solid.  Solid for lasagna and baking and creamy for spreading and eating on toast or crackers.
And did I mention it's easy?
Prepare a colander or sieve by lining it with cheese cloth or a paper towel. (Either one will work.  The ricotta will just take longer to drain on the paper towel.) Place it over a bowl or in the sink to catch the whey when it separates.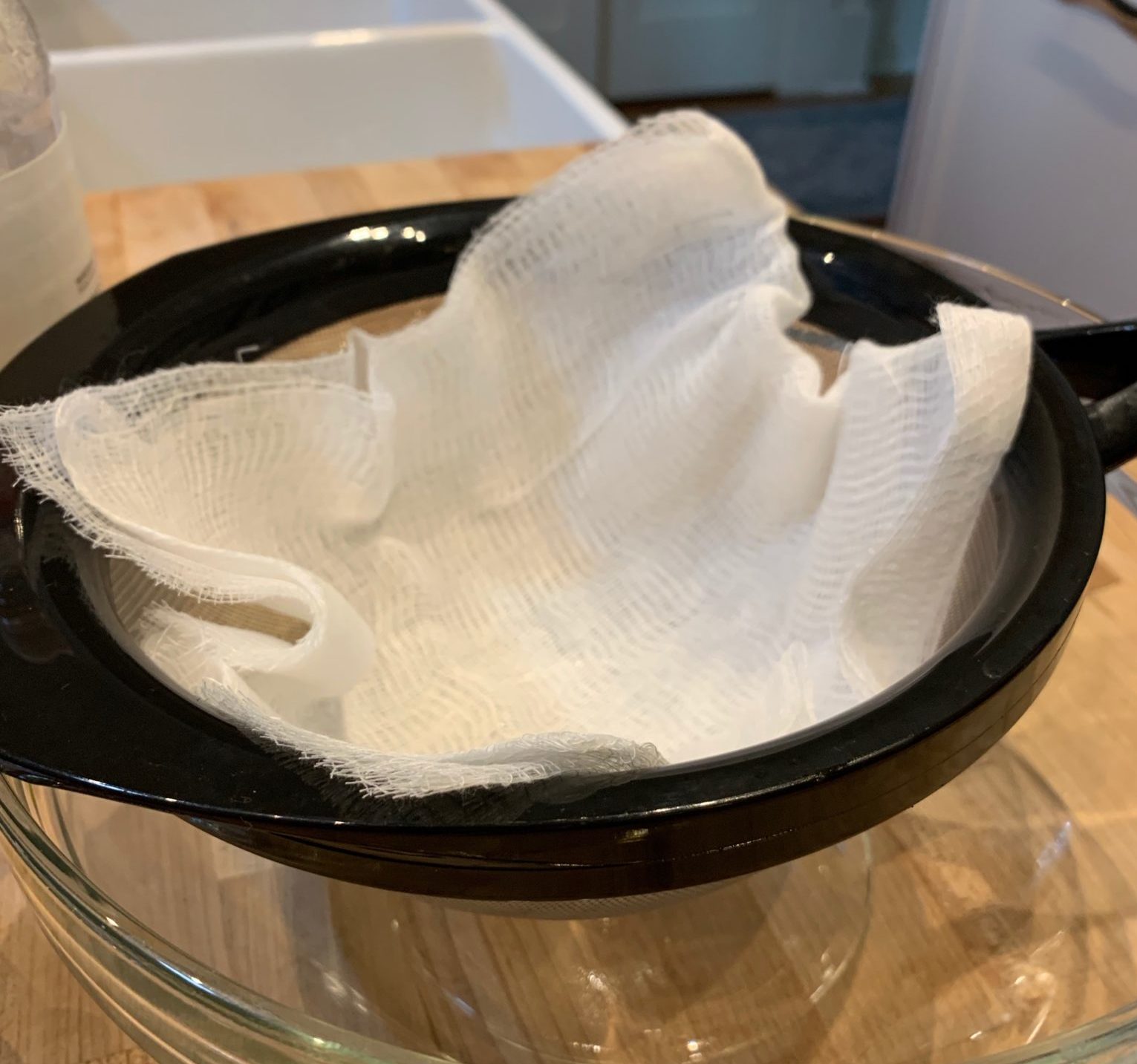 4 cups of milk will make 1 cup of Ricotta. I know that seems like a lot of milk but a cost-to-cost comparison of milk to store-bought ricotta comes out  equal. One cup of ricotta costs the same as four cups of milk.
There are two ways to do this.  I prefer to make my cheese on the stove top with the help of an instant read thermometer.  It gives me better control of the temperature. The Ricotta can also be made in a microwave oven.
Place the milk in a saucepan and heat over medium low heat until the milk is starting to bubble around the edges (about 145 degrees).  Add your acid (vinegar or lemon juice) and the salt and stir until the curds have separated from the whey and you have reached your desired temperature.  I like to take mine off the stovetop at 155 degrees for a soft curd.  160 degrees will give it a bit more bite and 165 degrees will be around the consistency you find in a commercially prepared ricotta.
To make the cheese in the microwave, put all of the ingredients in a microwaveable bowl.  Heat on high heat 4-6 minutes until it is bubbling around the edges.  Take it out and give it a stir.  The curds should separate out and the whey will look like slightly dirty water.  If you have an instant read thermometer you can check the cooking temperature as above.
Pour the cheese into the lined sieve and let it drain for about 30 minutes, longer if you used a paper towel.  Once the whey is drained off, taste the cheese and adjust the salt as needed.
You can use the cheese right away or refrigerate it for up to a week.
Did I mention it's lovely on toast topped with peaches and honey for breakfast?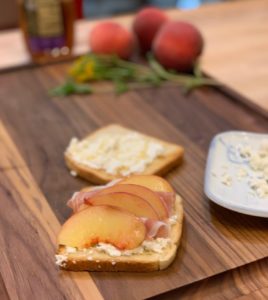 RICOTTA FROM HOME
Ingredients
4

cups

whole milk

½

tsp

salt

4

tbsp

lemon juice or vinegar
Instructions
Line a colander or sieve with cheesecloth or a paper towel and place over a large bowl or in the sink.

Place milk in large sauce pan and heat over medium heat until the milk is bubbling around the edges. Add the vinegar or lemon juice and salt and stir gently until desired temperature is reached: 155 degrees for soft curds, 160 degrees for slightly firmer curds and 165 degrees for firm curds.

Remove pan from heat and pour curds into the prepared colander or sieve. Allow to drain for at least 30 minutes or until ricotta has the firmness and thickness you are looking for.

Taste and add salt if needed.

The Ricotta is ready to use immediately or can be refrigerated for up to a week.
Recipe Notes
Note: To prepare in the microwave, place the milk, acid and salt in a microwaveable bowl. Heat 4-6 minutes until it is bubbling around the edges. Remove and stir. Continue cooking at 30 second intervals until you have the finish you are looking for.