Fresh apples and butterscotch chips take these spiced oatmeal cookies to another level!
Has time ever been so surreal?  The days seem to drag on forever and yet it's already mid-October. This year has been a tough ride but it almost over. Except what if it isn't?   My newest fear is:  What if it's not just 2020?  What if this chaos and discord continues?
When I think of that, I turn off everything, go for walk and come home and bake cookies.  Then I go for another walk and drop the cookies off at a friend's house. By the time I do all that I feel better and the day has passed.
Did I mention it is mid-October?  Apples are everywhere.  So it seemed right to make some Spiced Apple Oatmeal Cookies.
Beat together butter (for flavor) and shortening (for texture).  Add sugar, brown and white, an egg and some vanilla.
Stir together flour, oatmeal and a leavening agent and add spices.  All the spices of Fall:  Cinnamon, nutmeg, allspice, ginger and just a touch of cardamom. (If you don't want to fill your cupboard with so many spices you can use Apple Pie Spice)
Dice an apple into little pieces the same size as a chocolate chip.  Stir that into the oatmeal cookie batter along with some butterscotch chips (or nuts if you like).
Drop them by tablespoons onto a parchment lined cookie sheet and bake.
Your house will fill with a wonderful smell and life will look good.
You have a home, an oven, warm cookies and friends.  What more do you need?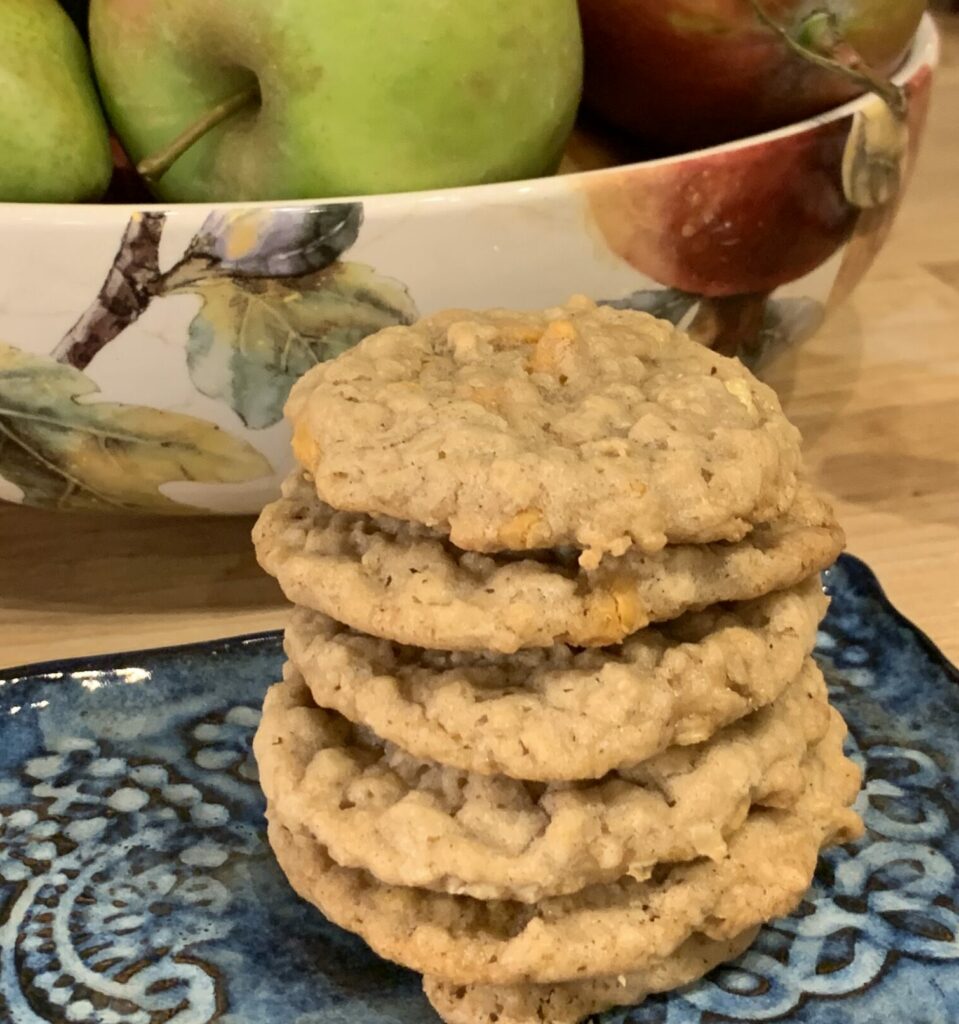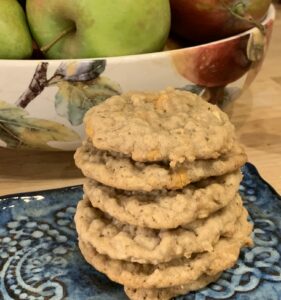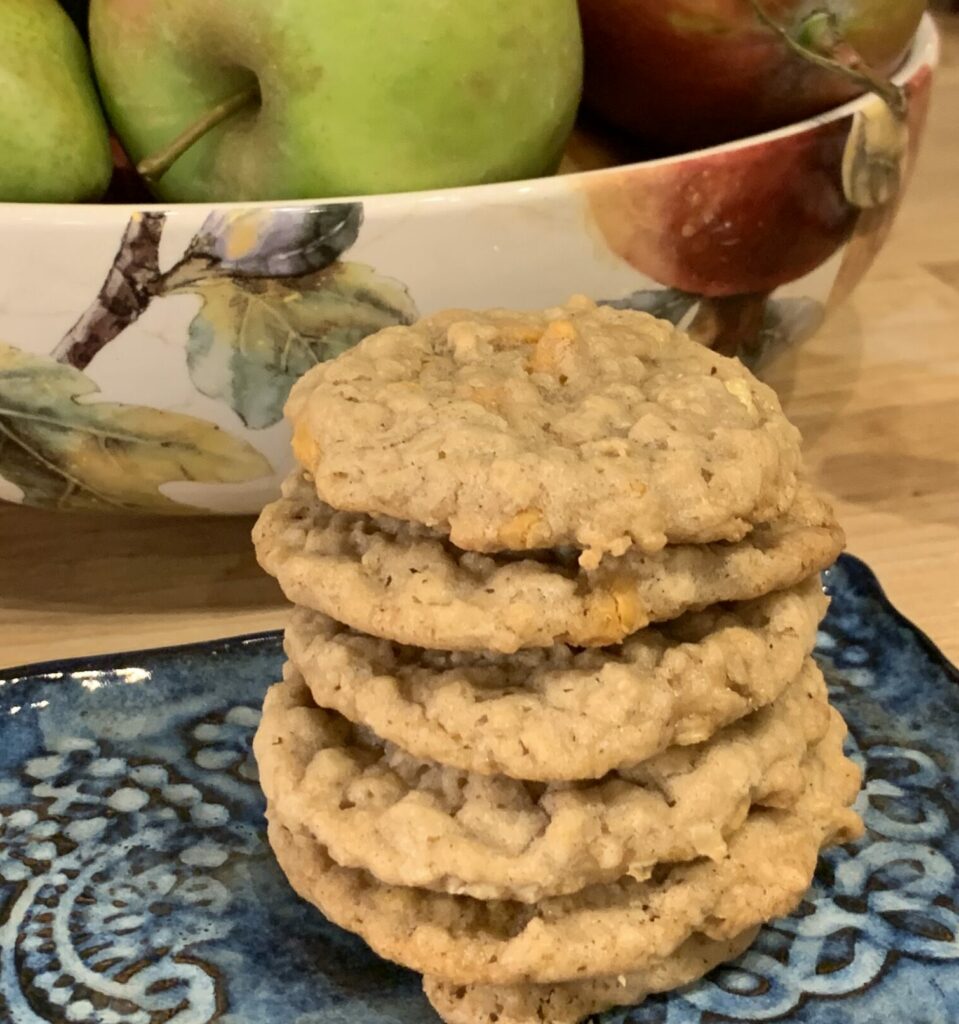 SPICED APPLE OATMEAL COOKIES
Ingredients
¼

c

butter

softened

½

c

vegetable shortening

1

c

light brown sugar

packed

½

c

sugar

1

egg

¼

c

water

1

tsp

vanilla

2

c

oatmeal

2

c

flour

1

tsp

salt

½

tsp

baking soda

½

tsp

cinnamon

¼

tsp

nutmeg

1/8

tsp

allspice

1/8

tsp

ginger

1/8

tsp

cardamom

1

c

apple

diced

1

c

butterscotch chips
Instructions
Preheat the oven to 350 degrees. Line your baking sheets with parchment paper.

Beat together the butter, shortening, egg, sugars, water and vanilla.

In a separate bowl stir together the flour, oatmeal, salt, baking soda and spices.

Stir the dry ingredients into the butter mixture until well mixed. Add the apple and chips and stir to incorporate.

Drop by tablespoons on to the prepared baking sheets.

Bake 12-14 minutes until done.

Cool for one minute and then remove to a wire rack to finish cooling
Recipe Notes
Notes: You may substitute 1 tsp Apple Pie Spice for the spices. Chopped nuts can be substituted for the butterscotch chips