I like beets well enough.  I am not someone who raves about beets but I enjoy them in salads.  That sentence pretty much encapsulates my relationship with beets.  Outside of a salad, what can you do with them?
The last time I tried to do something different with beets I used them in a 1980's British dish called "Ruby Beef".  It was not a success.  My family (read children) took umbrage at being offered beef in a pale pink Play-Doh colored sauce and, bolstered by their father's similar refusal, held a full-scale rebellion.  And that is where my experimentation with beets ended.
Until this year.
Here's what happened this year:
I cook on a daily basis and explore foods and flavors as a part of this.  What fails in my kitchen stays in my kitchen.
I received beets in my CSA three times in three weeks.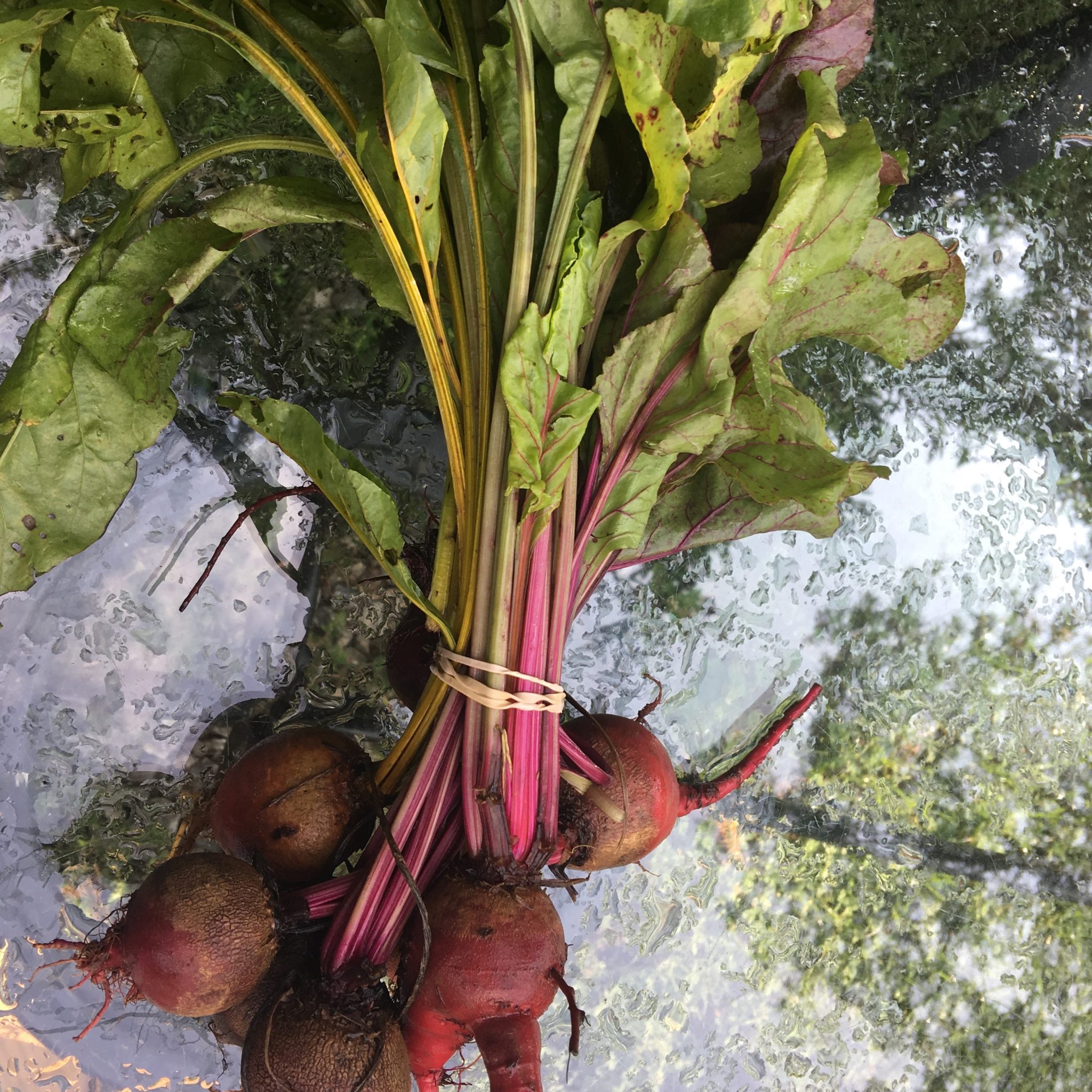 I can use the internet is a source of inspiration and information (needs filtering).
So I rolled up my metaphorical shirt sleeves (it's too hot for real long sleeves) and went to work.
My first issue with beets has always been the mess of preparing them.  Roasting them takes time. Peeling the cooked beets stains my hands and cutting board.  The thing was, I thought you had to cook them first.  Wrong.  If I hadn't been sort of avoiding beets for the past 20 years I probably would know that beets can be peeled and thinly sliced or grated and eaten raw.
So last night I recreated a salad I used to love in Paris:  beets, blue cheese, and walnuts with a balsamic vinaigrette.  I used grated raw beets. And  I had a Eureka! moment:  raw beets peel easily and there are no juices to stain.  It was easy and delicious.
But it was still a salad.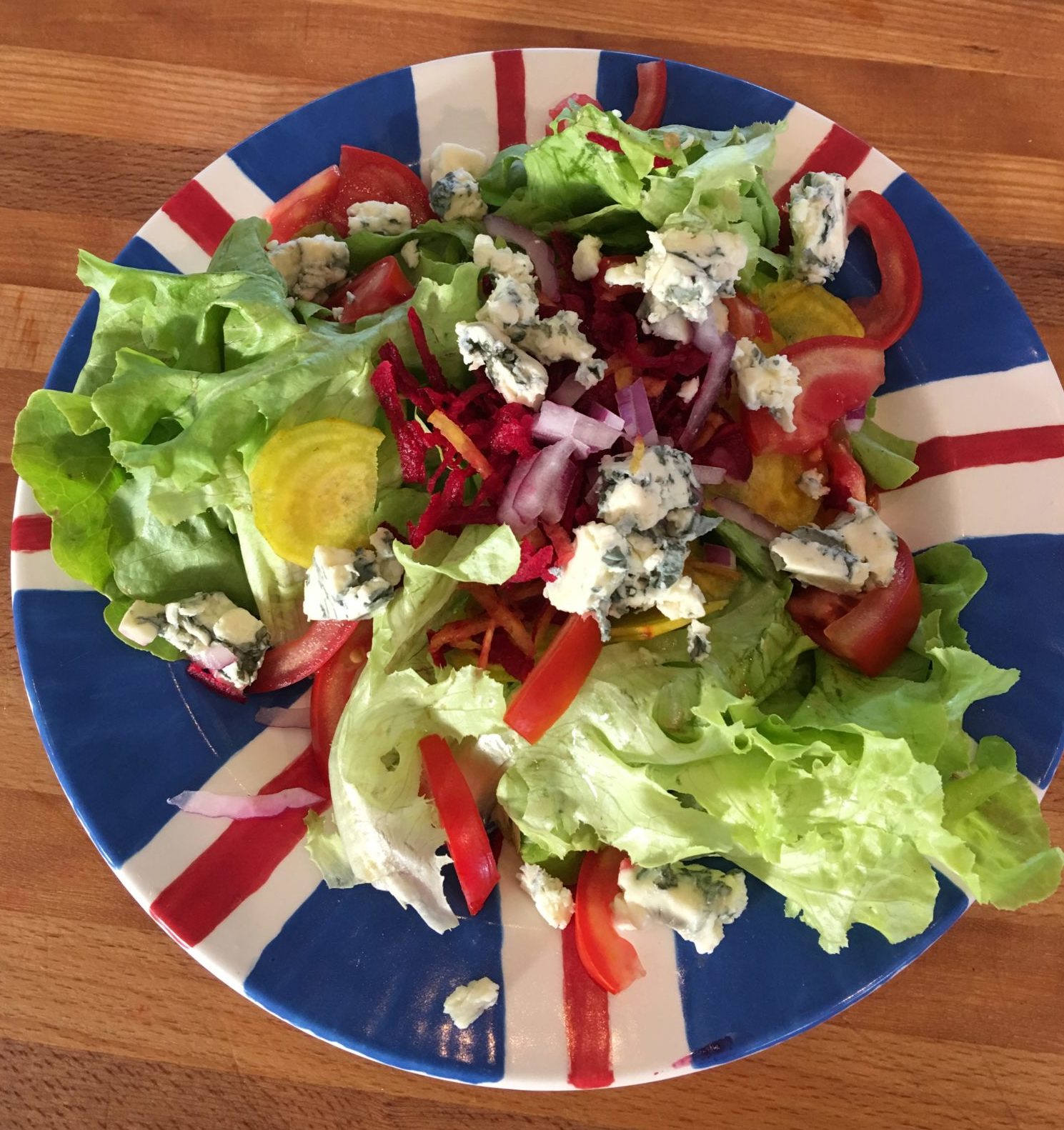 On to other uses but no pink sauces (see above).  So, no soup or stews.  Which brought me to baking.
Grated vegetables are a staple of many quick breads and cakes.  They add moisture and flavor and allow us to feel good about what we are eating. Carrot cake, zucchini bread, corn muffins, we love them all.  Even better, people are less likely to be turned off by pink colored cakes and muffins!
I went to work.  First, I peeled and grated some beets, red and yellow.
I added some blueberries (for color, teehee!)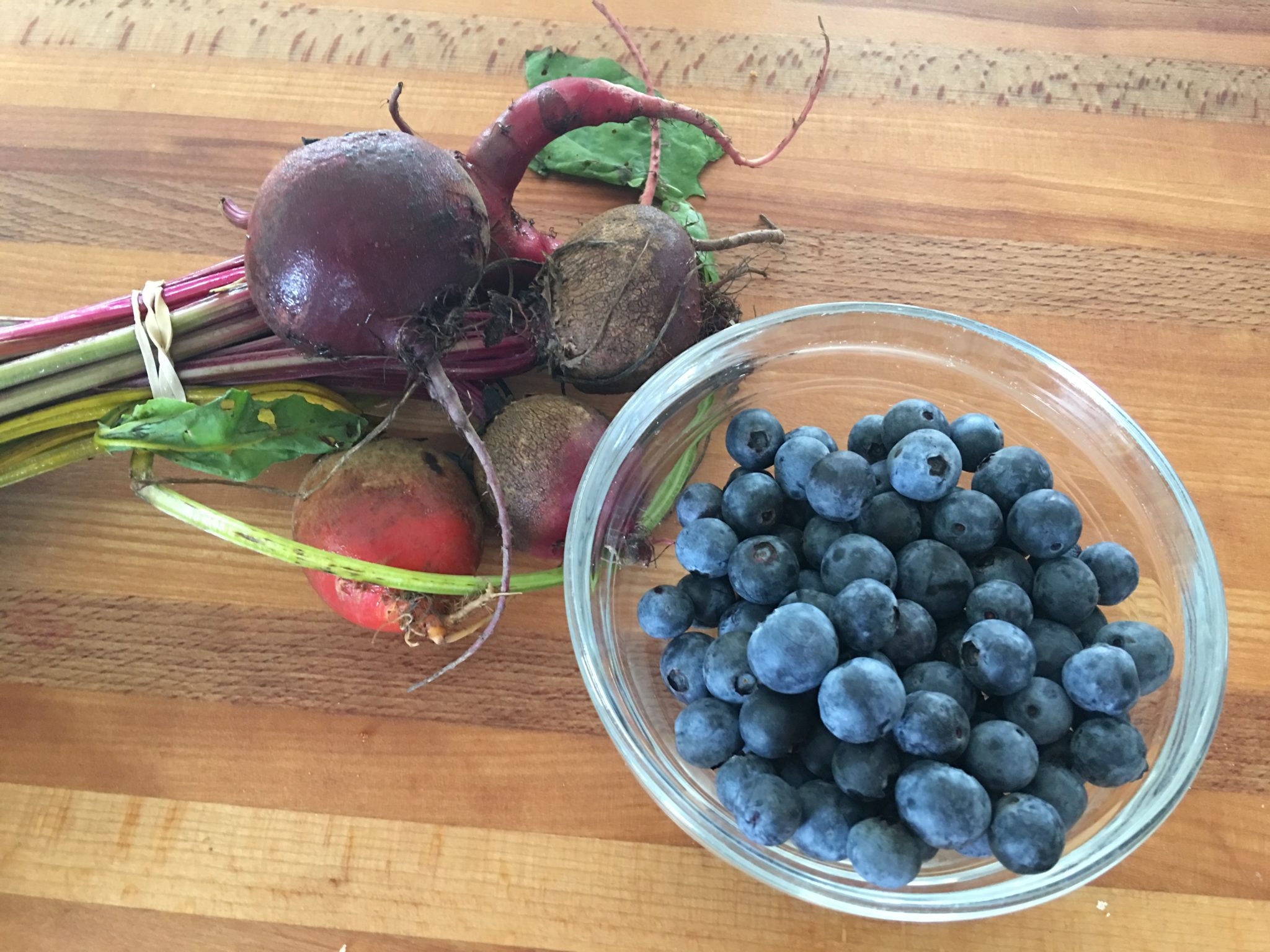 I mixed together my dry ingredients and went to town with the flavorings.  Pear juice and pear sauce for liquids.  (You can use apple if you like) and, instead of the classic cinnamon, nutmeg combo, how about a little Chinese five spice powder?
Into the muffin pan and into the oven.
You know what?  It works.  How about that.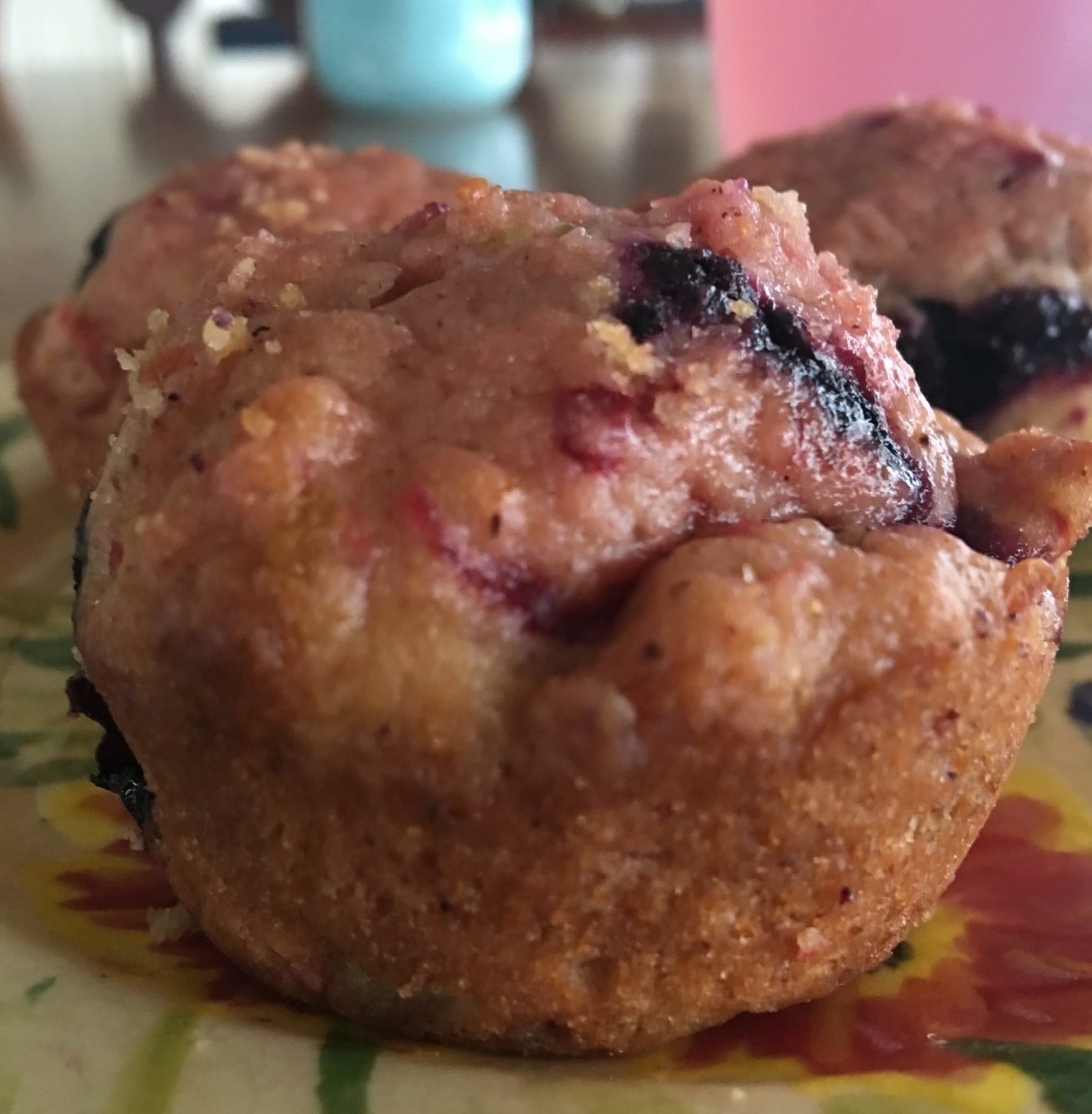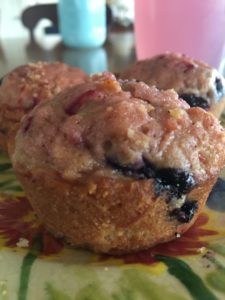 BLUEBERRY BEET MUFFINS
Ingredients
1 ½

cups

flour

¾

cup

sugar

2

tsp

baking powder

½

tsp

salt

½

tsp

Chinese 5 spice powder

1

egg

¼

cup

oil

¼

cup

pear juice

¼

cup

pear sauce

1

cup

raw shredded beet

1

cup

blueberries
Instructions
Preheat oven to 350 degrees. Grease or line a 12 muffin tin

Mix together the dry ingredients in a large bowl.

In another bowl, beat together the egg, oil, juice and fruit sauce.

Add the wet ingredients to the dry ones and mix together until just combined. Fold in the beets and blueberries.

Spoon into the prepared muffin tin. Bake for 20-25 minutes until muffins spring back when touched on top.
Recipe Notes
Note: You will find pear sauce in the baby food aisle. You can always substitute applesauce instead.