A friend recently asked me why I grow vegetables and get a CSA share from my local market.  It's a fair question.  But for me the two things serve completely different functions.
My CSA share stretches me.  Left to myself I would spend the whole summer eating my holy trinity of vegetables: tomatoes, corn and zucchini.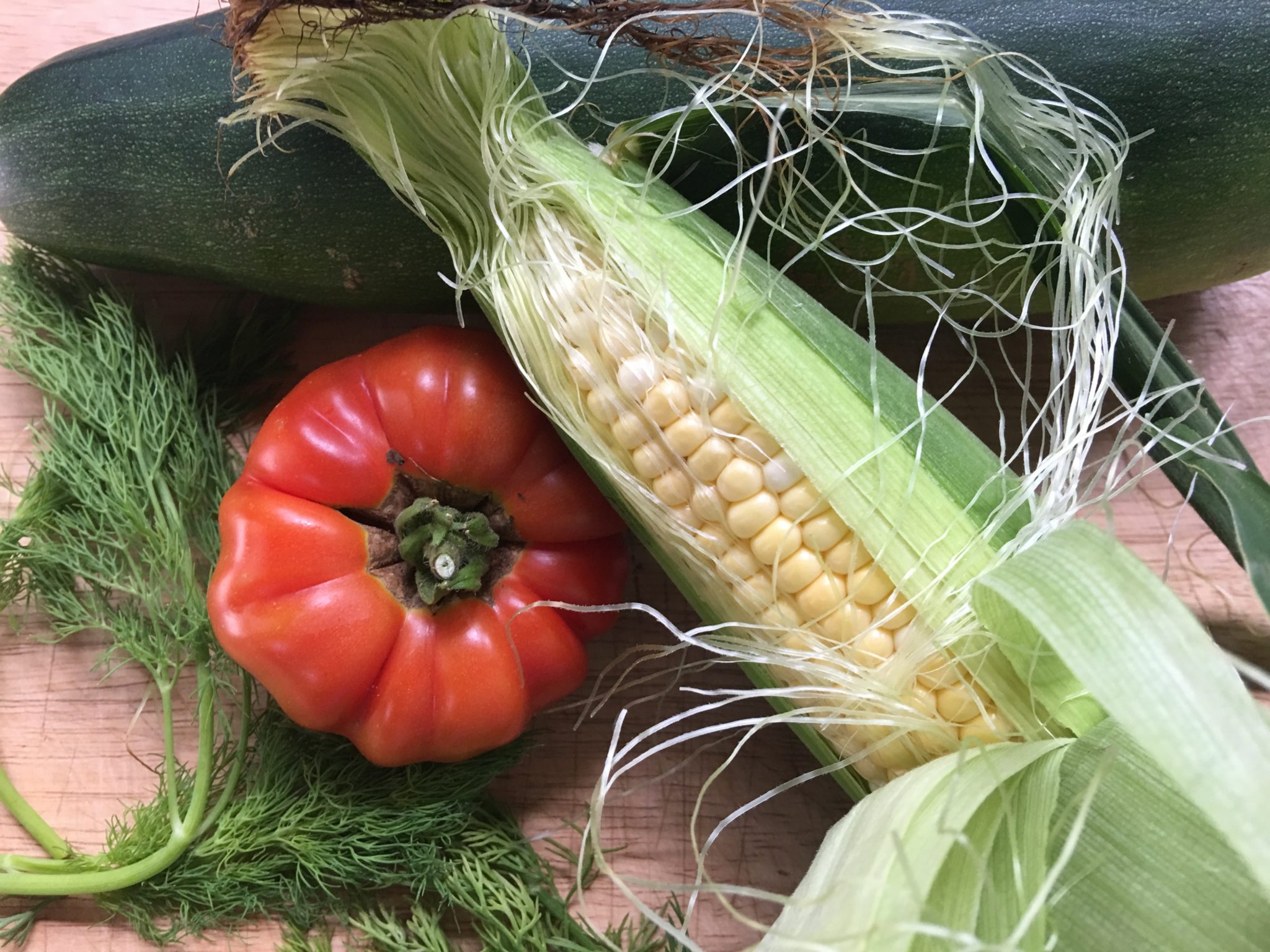 I would, and do, walk happily by the produce shelves loaded with greens, root vegetables, and other less favored foods straight to my go-to's.
I can't do that with my CSA.  The dang things are in my home!  In my refrigerator right now are Japanese eggplants, radishes and cucumbers.  And tonight I will need to cook at least one of them.
As for my garden?  This is a source of happiness.  I love watching the plants grow.  Every day I water them and check the flowers, watching them turn from bright colors to small green buds and into tomatoes, peppers and squash.  The feel of the wet grass on my ankles as I visit my plants in the morning and the smell of the earth and green leaves brings all of my senses into play as I anticipate the treats to come (and the challenge of beating back the critters and bugs who all want a piece of my hard work!)
Success in my garden however means a lot of vegetables from my chosen plants. Which is another challenge for summer!
Last week I went down to the shore and while I was gone my zucchini plant took advantage of a week of rain and sun to speed grow a squash.  I swear there was nothing there when I left but when I returned there it was: a two pound zucchini no good for much other than bread or fritters.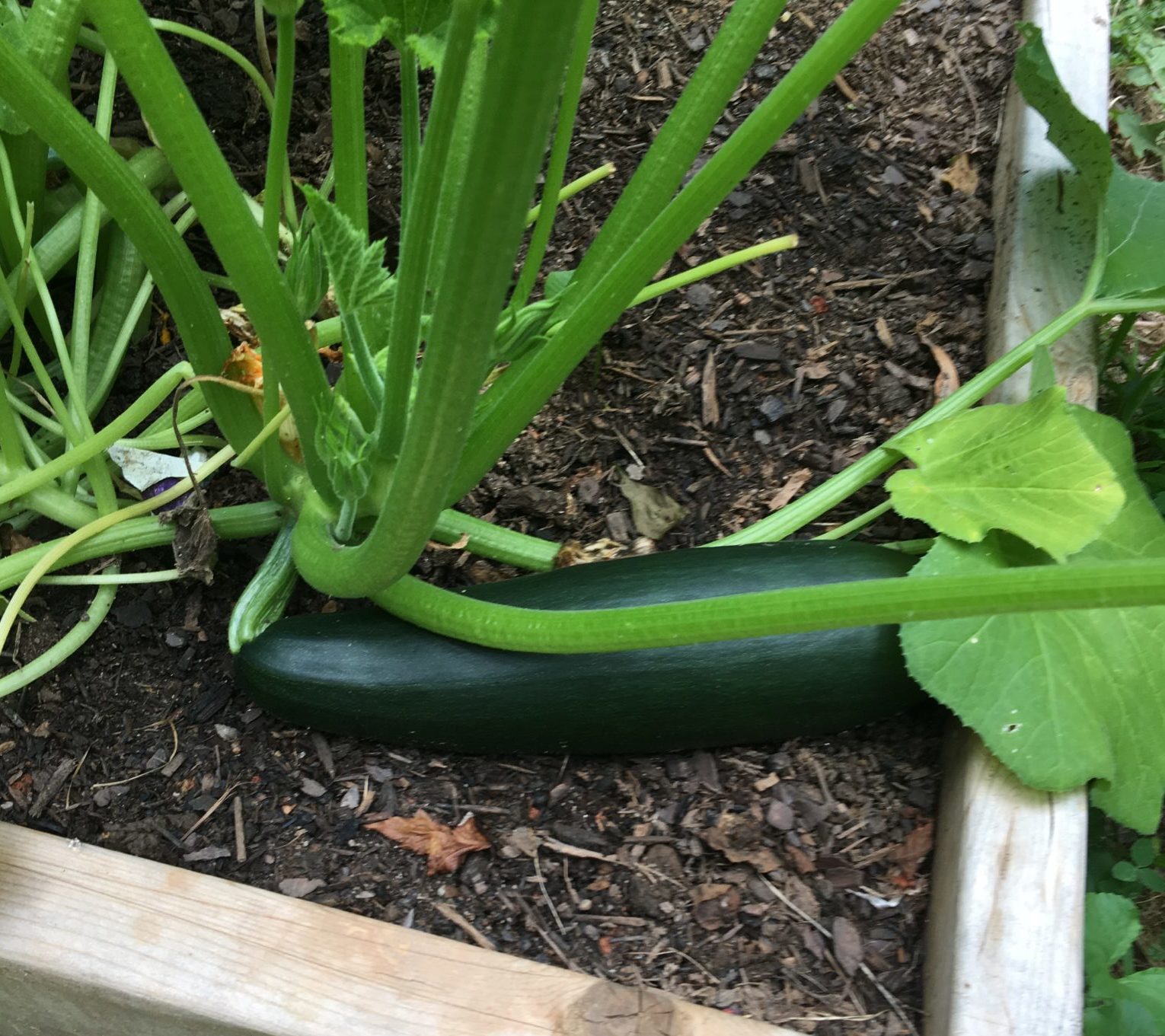 I had brought some beautiful ripe tomatoes and sweet corn back with me which also needed using up so to work I went.
I grated the zucchini, chopped the tomato and scraped the corn off the cob.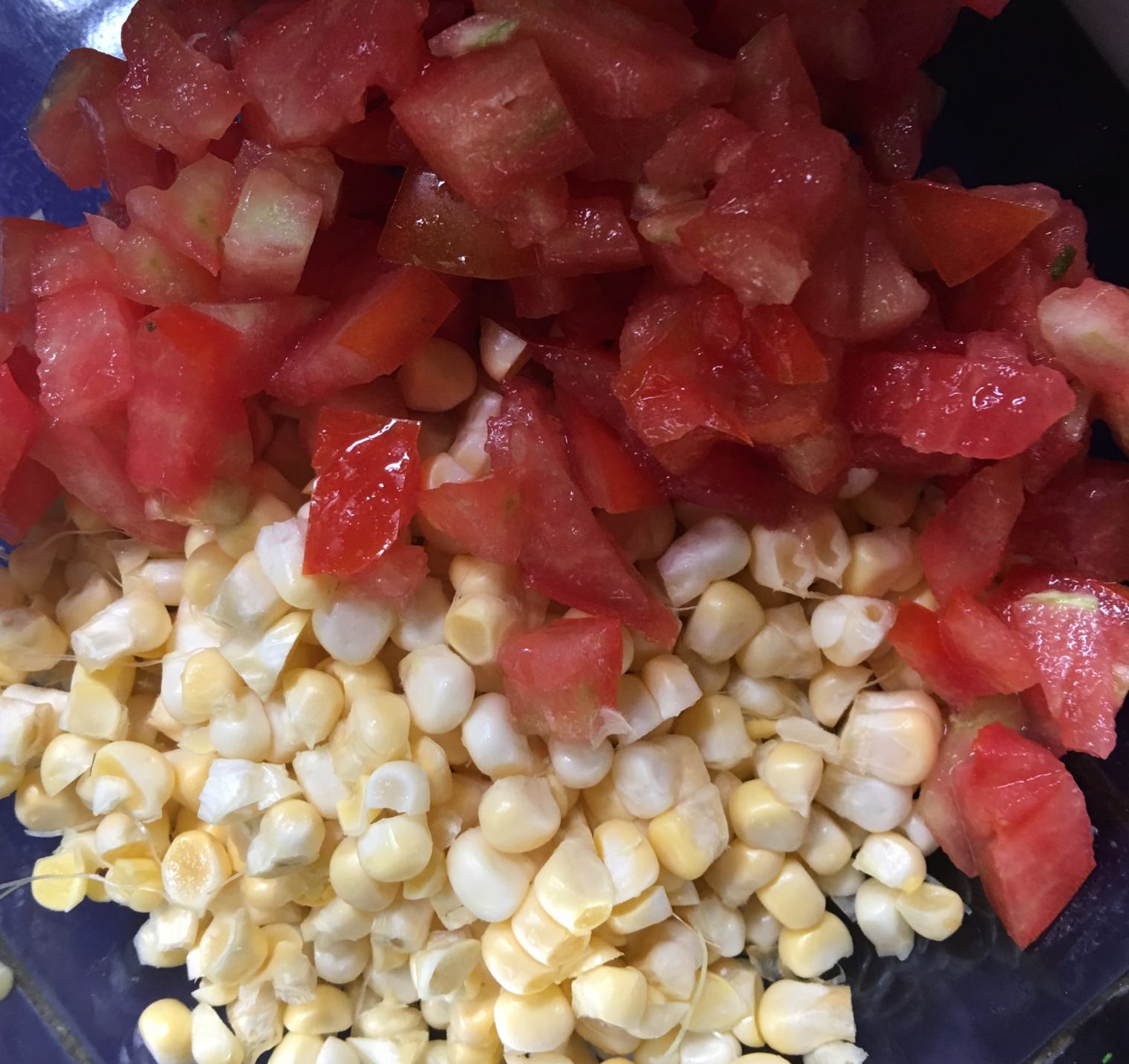 Then, for good measure, I added some grated cheddar cheese. (Kind of going on the kitchen sink theme here!)
I chopped some fresh dill and added a good measure of pepper for flavoring.
Milk and eggs and butter.  Flour, baking powder and salt.
Mix it all together and into the muffin tins it goes.  For an even better measure (see cheese above) I sprinkled more cheese on top of the muffins.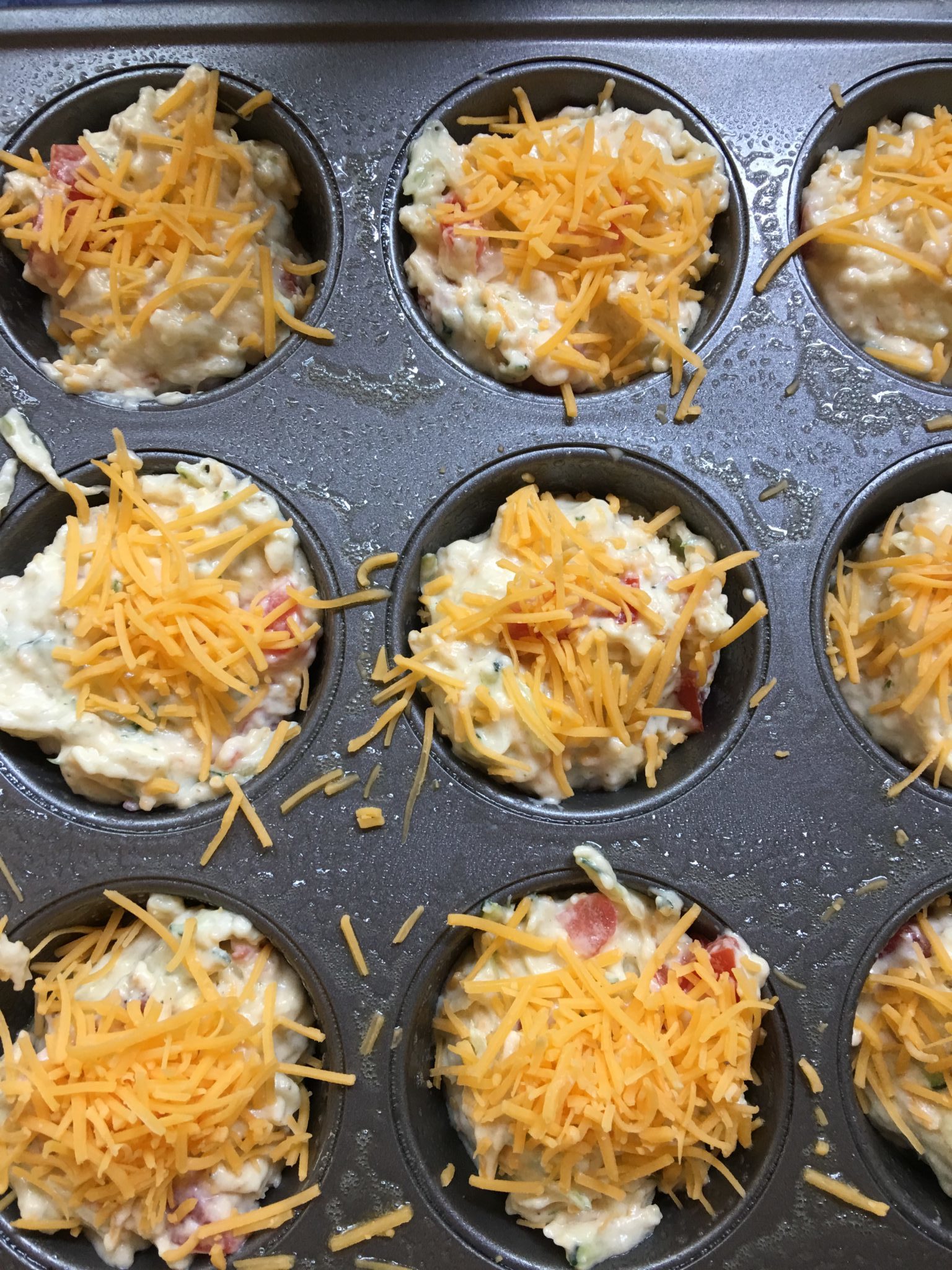 Yum!  These muffins work equally well for breakfast, lunch, dinner or a snack.  The zucchini and tomato add moisture to the mix, the corn gives it texture and the cheese…well, the cheese is cheese!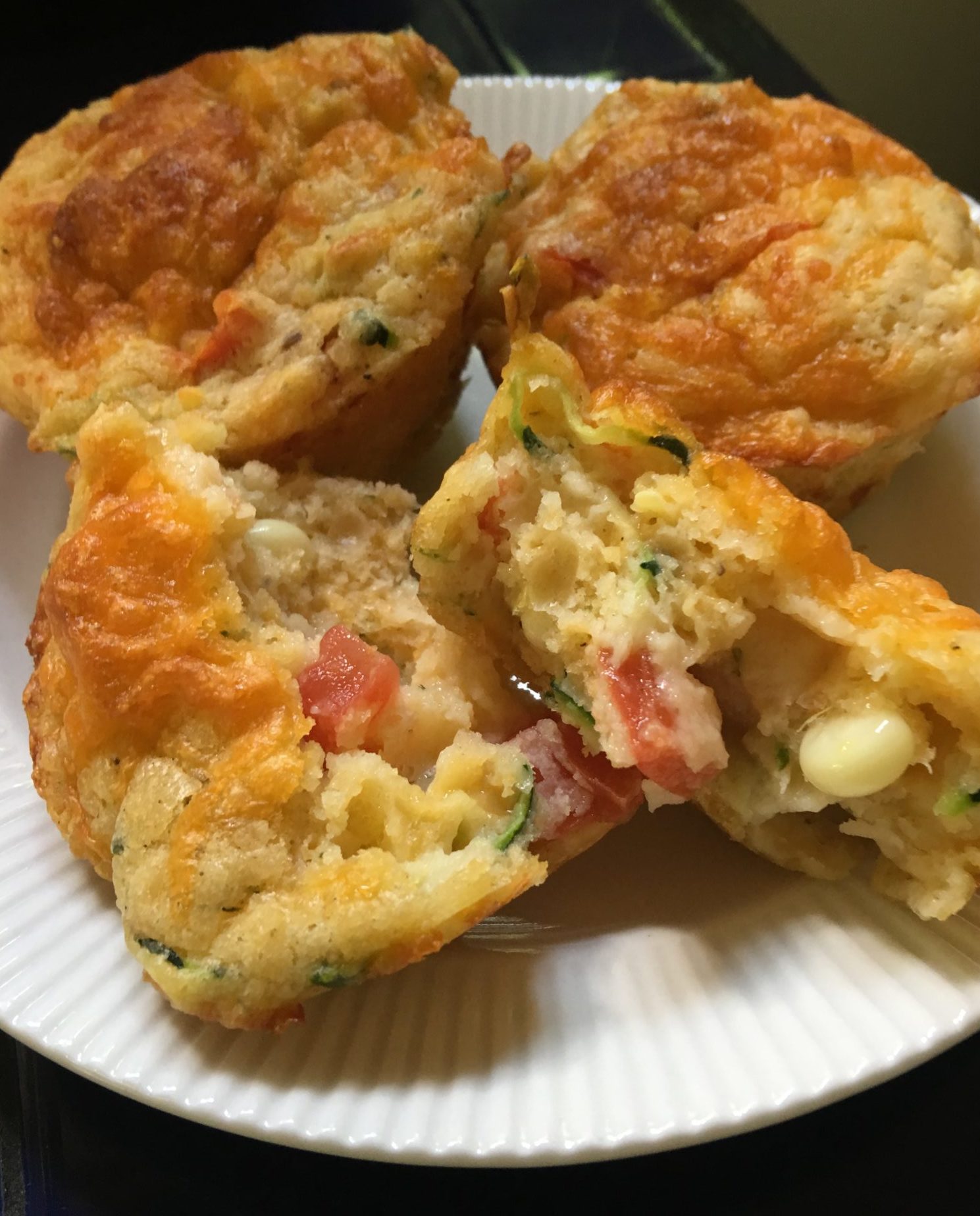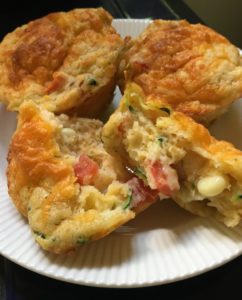 CORN, TOMATO AND ZUCCHINI MUFFINS
Ingredients
2

cups

flour

1

tbsp

baking powder

½

tsp

salt

½

tsp

pepper

½

tsp

chopped fresh dill

Corn from one ear of corn

3/4-1 cup

1

large tomato diced

1

cup

coarsely grated zucchini

1

cup

sharp cheddar

grated

1

egg

1

cup

milk

½

cup

butter

melted

Additional grated cheese for topping
Instructions
Preheat oven to 350 degrees. Grease or line 12-18 muffin cups.

Whisk together flour, baking powder, salt, pepper and dill until well mixed.

Add corn, tomato, zucchini and cheese and mix together

In a small bowl beat together the egg and milk then slowly add the melted butter.

Add the liquids to the vegetable and flour mixture and stir until just combined.

Place about ¼ cup of batter in each of your muffin cups. Top with a little cheese.

Bake until the muffins are browned and spring back when touched, about 20-25 minutes