The occasion was my book club's Christmas party.  We would each bring a book for a gift exchange and a dish for dinner.  Now I call this "my" book club but it's barely that.  I had only been to two meetings and was not at all sure I would go to the party. But they are such warm and friendly women and so inclusive that I wanted to go, and I wanted to bring something festive.  This pasta dish with its bright green broccoli and Christmas-red peppers was perfect.  It can be made the day before and eaten hot or cold.
Before I get into the food, let me say a little bit about the book club.  One of the casualties of moving from country to country was my book club.  After I left England, I never found one that clicked with me, and when I got back here it seemed that everyone who wanted to be in a book club already had one and the others had no time or interest.  Then I stumbled upon this club and from the minute I walked in the door I found myself surrounded by lively conversation, ideas and comfortable joking.  All this AND we talk about books.  This is heaven!
So, to the food.
Six ingredients, that's all it takes.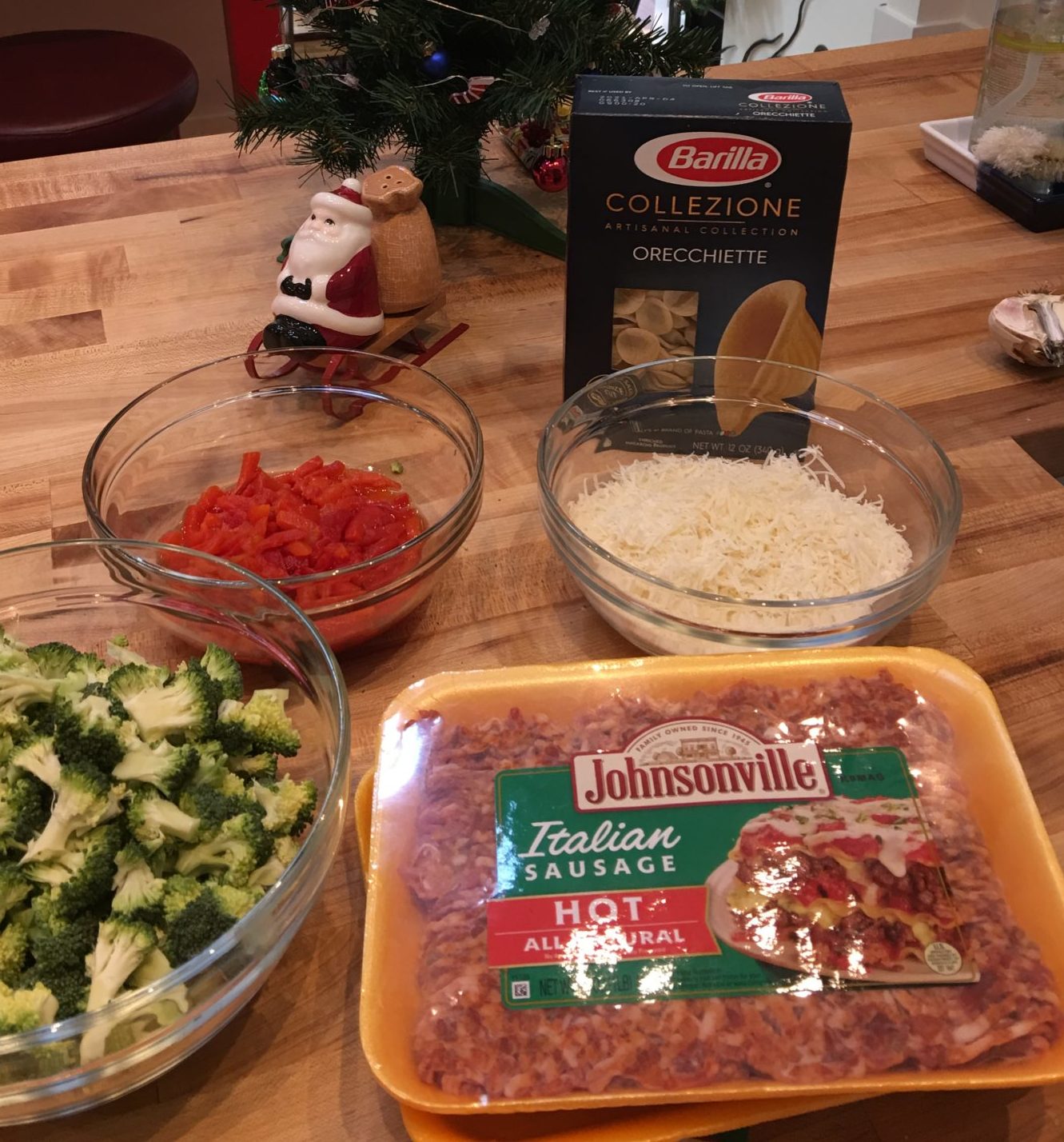 Pasta, sausage, broccoli, roasted red pepper, garlic and cheese.  I used orecchiette pasta but I have made this dish with bow-tie pasta and with small shells.  Any pasta really will do.  Just make sure it has some three dimensionality to it to catch the ingredients.
For sausage, I prefer spicy Italian sausage.  This will make a spicy dish so if you don't like spice use the sweet Italian sausage instead.
While the pasta is cooking, chop the garlic and sauté it until fragrant in a little olive oil.  Then add the sausage and cook it until browned through, breaking up any large clumps with your fork.
Cut the broccoli into small florets.  If you want to include some of the stem chop that into small pieces as well.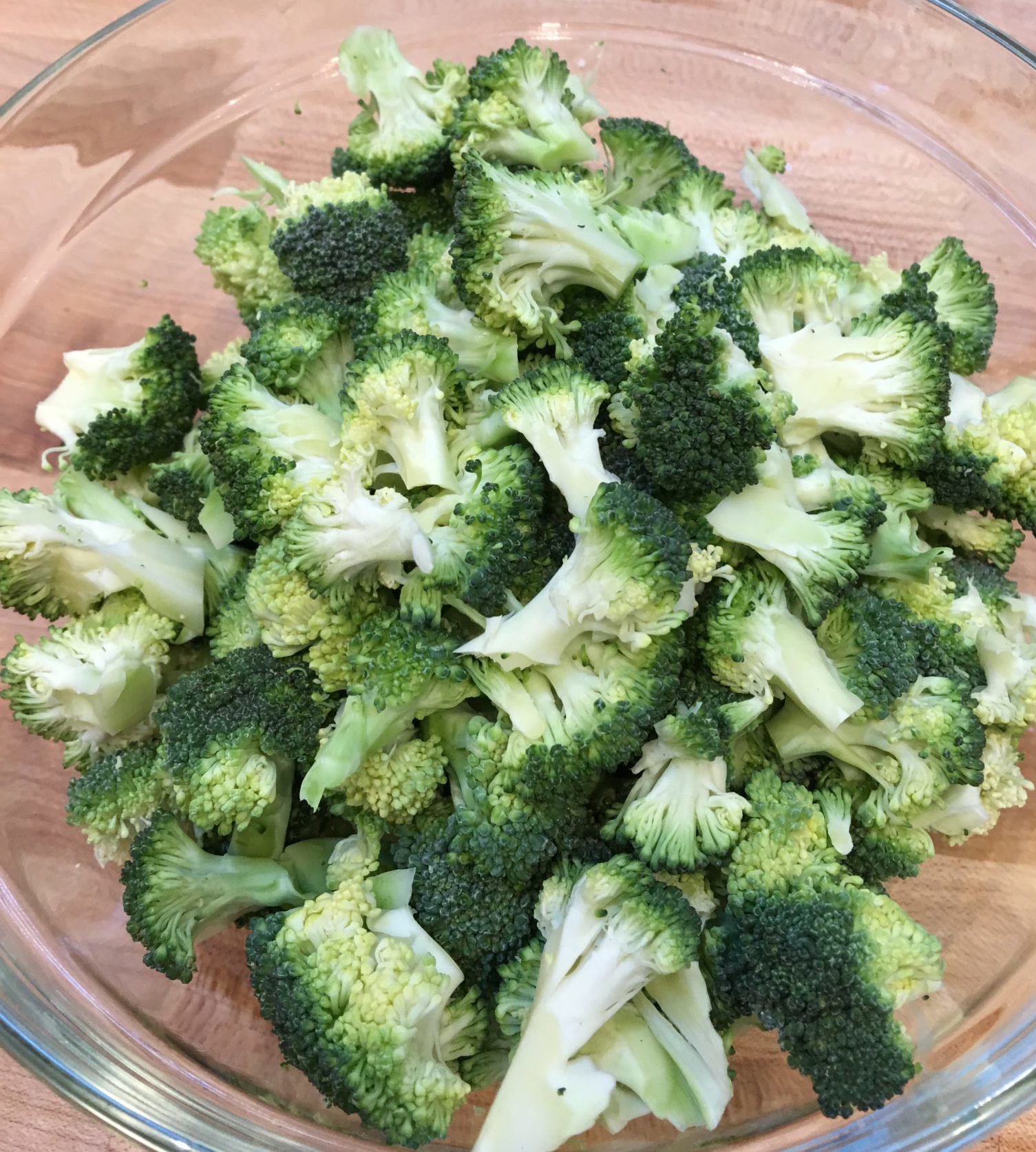 Drain and dice the roasted red pepper if you need to.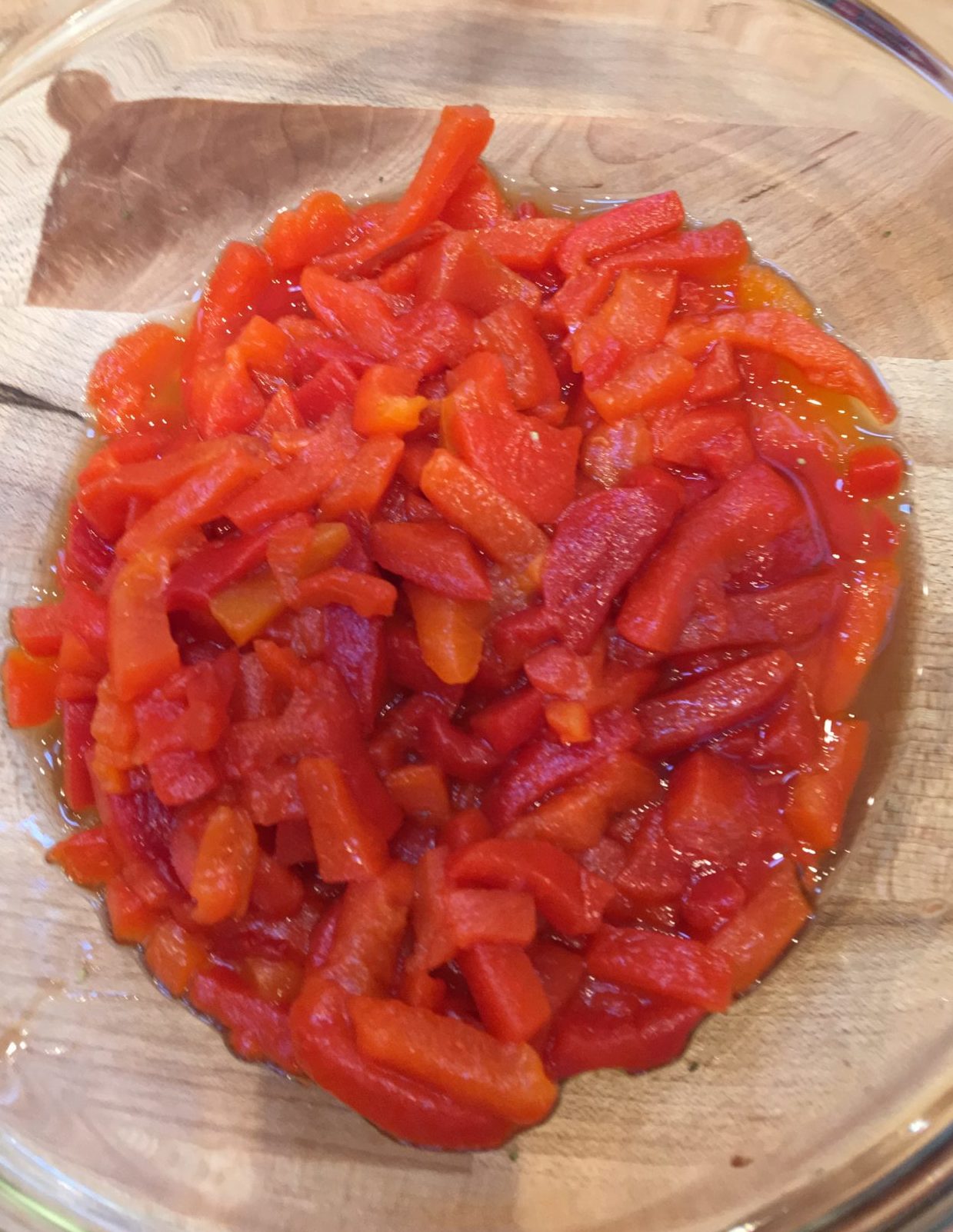 And grate the Parmesan cheese.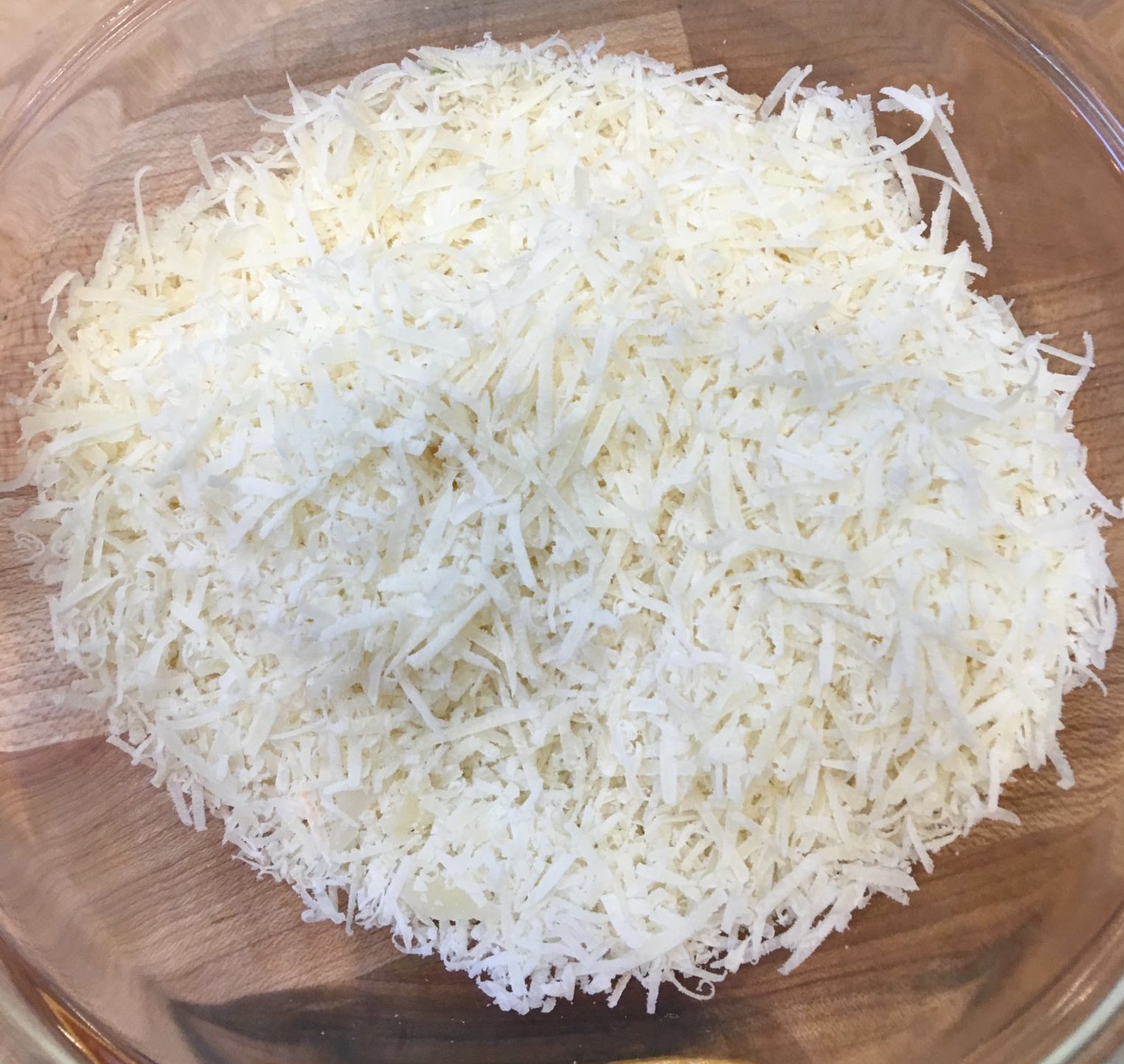 Once the sausage is cooked add the broccoli to the pan along with about ½ cup of water.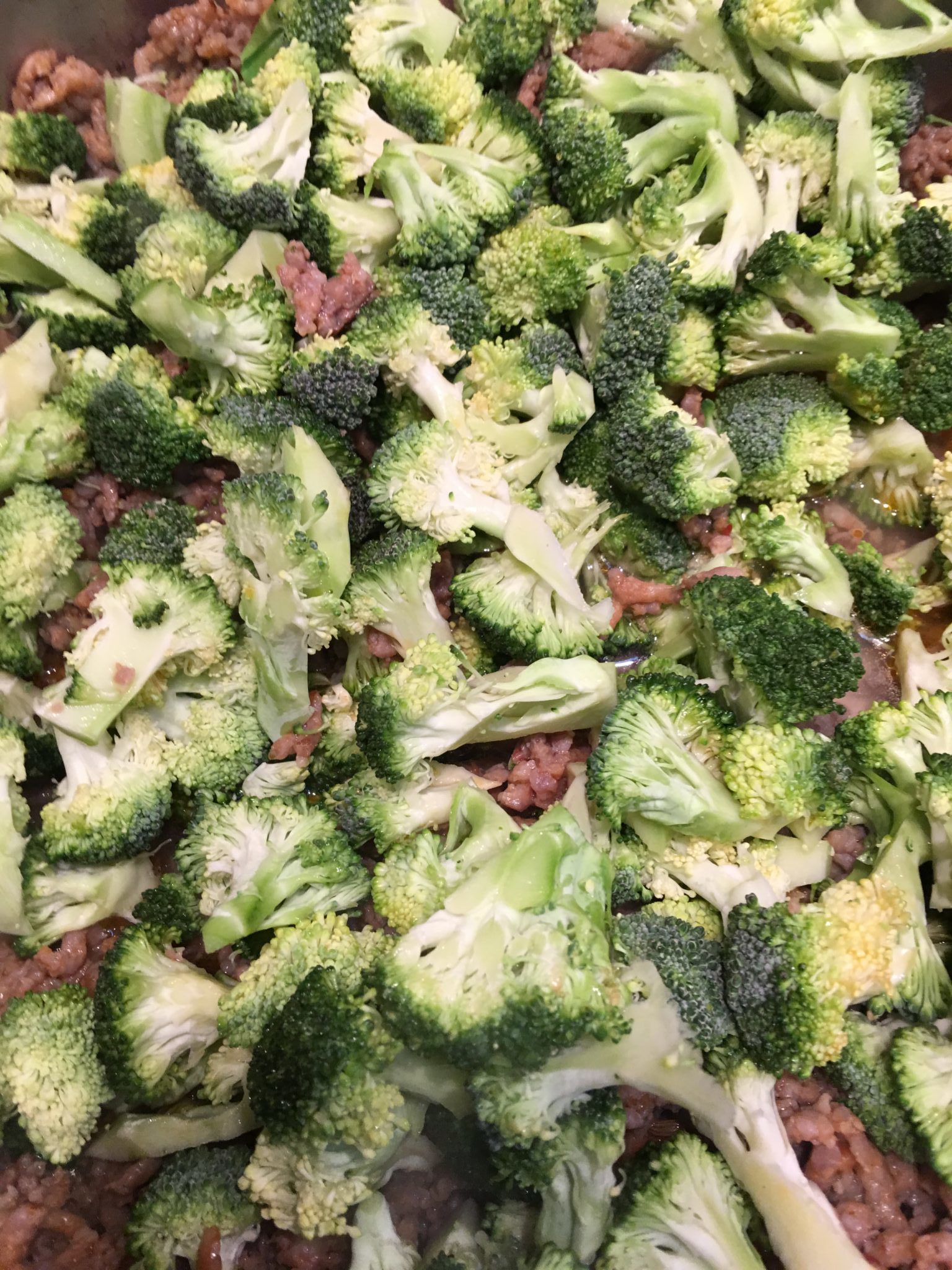 Bring it to a boil, cover it and cook for two to three minutes.  Then uncover it and cook until the water is almost gone.  If the broccoli is getting overcooked, drain the water and stop the cooking.  Add the red pepper and toss it together to warm the peppers.
Drain the pasta and put it in greased casserole pan.  Toss in the contents of your skillet and the cheese and mix it well.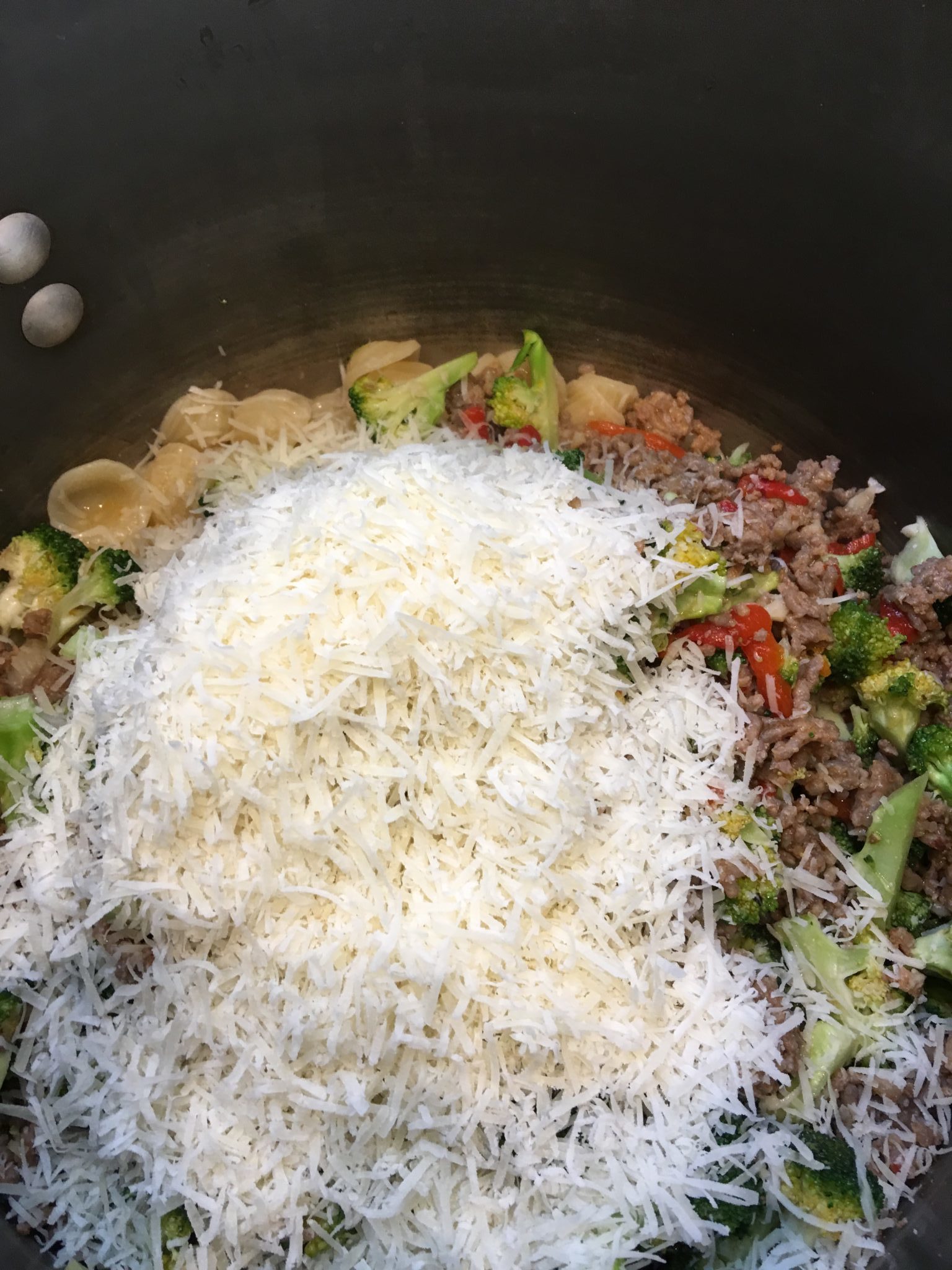 You can serve it now or cover it and put it in the refrigerator.  Reheat it for about 30 minutes until it is warmed through.
Serve yourself a big bowl and sit down with a good book!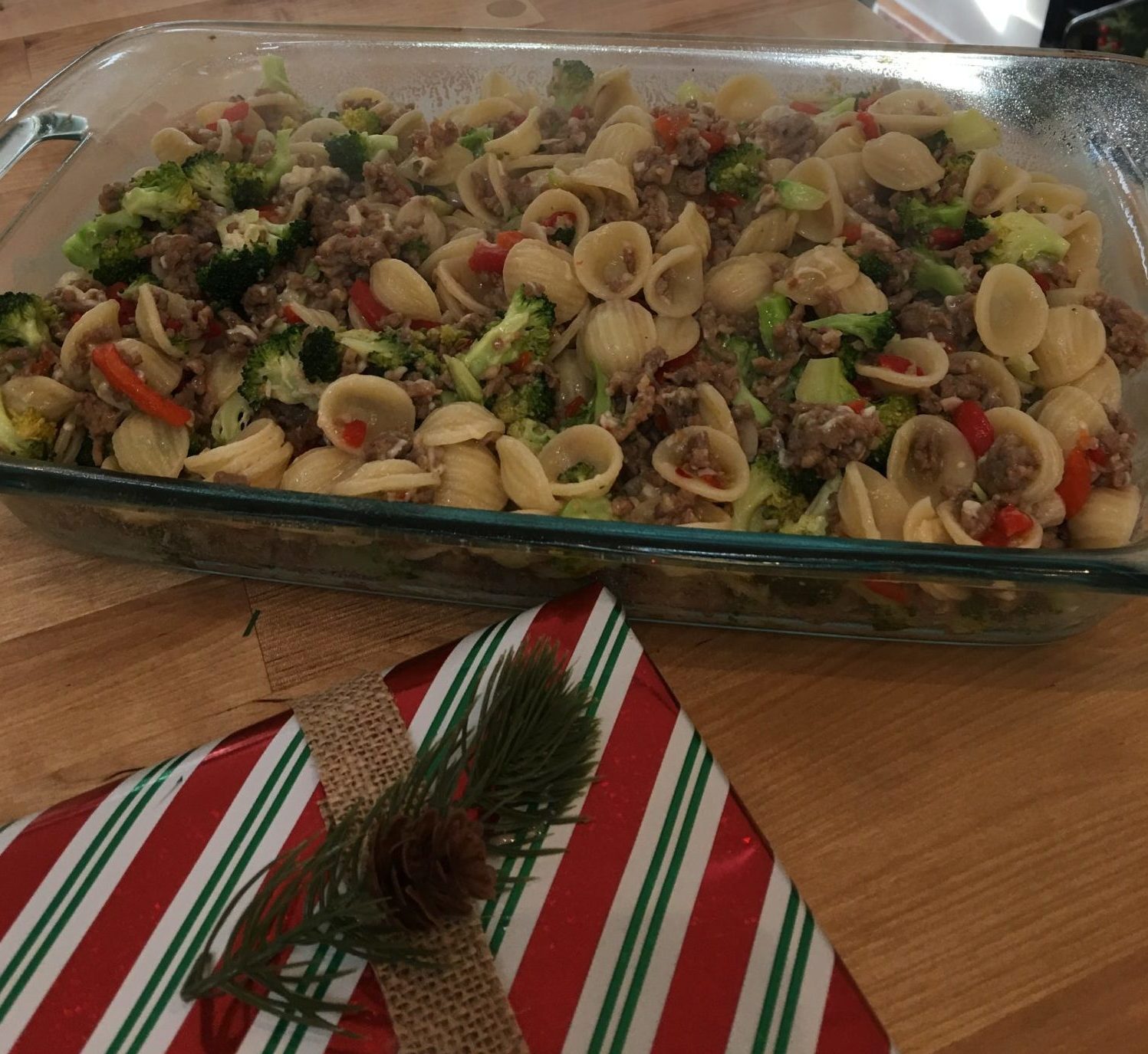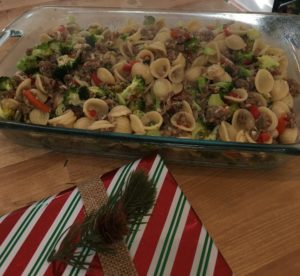 ORECCHIETTE WITH BROCCOLI, SAUSAGE, AND ROASTED RED PEPPERS
Instructions
Heat a large pot of water to a boil and cook the pasta according to the package directions.

Put 1 tablespoon oil in a skillet over medium heat. Sauté the garlic until it is fragrant. Add the sausage and cook until browned and crumbly. Drain any excess fat from the pan

Add the broccoli and ½ cup of water to the sausage in the skillet. Increase heat to high and bring to a boil. Reduce the heat and cook, covered, 2-3 minutes until the broccoli is just done. Add the red peppers and toss to warm them.

Drain the pasta. Place the pasta, sausage mixture and Parmesan cheese in a greased casserole dish. Mix well.

Serve immediately or cover and refrigerate until needed. Reheat, covered, in a 350 degree oven until warmed throughout, about 30-40 minutes.