Fairy Cakes are a British treat.  Small cakes made of Victorian Sponge and topped with a simple icing and a candy or two, they are easy to make and hard to resist!
I spent four days last week babysitting my three-year-old granddaughter and 6-month-old grandson.  My sister asked me how it went, and this is what I said:
Babysitting was very similar to having children.  Good days and bad days, boredom and anxiety, fun and laughter, hugs and kisses and tremendous love.   Not to mention those lovely moments sitting in a dark room holding a baby and watching him fall asleep.
 And of course, the gift of a cold from the kids.
 While I was there, I made little cupcakes for my granddaughter.
My children spent their childhood years in England where Fairy Cakes are a favorite treat.  They can be simple, small cakes, topped with a dab of icing sugar paste or they can be more elaborate, filled with jam, with wings made from the top of the cake held up by some buttercream. And since Maisie's dad is British, it had to be fairy cakes.
I am not a fool however, I opted for the simple version!
Fairy Cakes are made with a Victorian Sponge Batter. Two guesses why it's called a Victoria Sponge?  Because it was a favorite of Queen Victoria of course! And it is a "sponge" cake because prior to the invention of baking powder in 1843, cakes were leavened with air and beaten eggs.  The addition of baking powder created a much lighter, "spongier" cake.
Have your butter and eggs at room temperature.
Put the butter and sugar in the bowl of a stand-mixer and let the mixer do its magic.  Beat them together on high for five minutes, stopping once or twice to wipe down the sides and stir up the mixture on the bottom.  The batter will be very light and creamy.
Beat together the eggs in a small bowl.
Measure the flour.
Add about a third of the eggs and  one third of the flour and mix it well.
Repeat the process once more.
The last time mix in the eggs completely then add the last of the flour and mix it on low until it just blended in.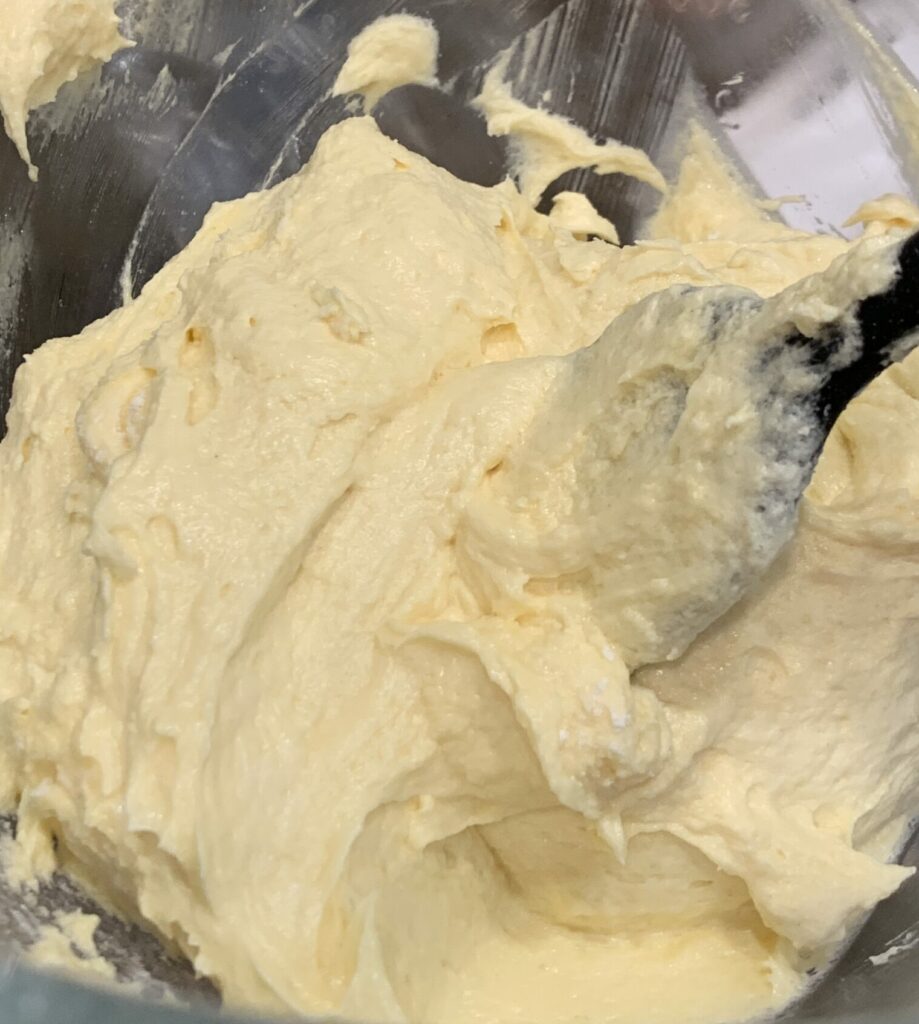 Fairy Cakes are small. You only need a tablespoon or two of batter.  And you don't need a muffin tin for the cupcake liners.  They will be fine on a baking tray.
Bake them until they are done: 20 to 30 minutes for 2 tablespoons of batter. 12 to 15 minutes for one tablespoon of batter.
Let them cool then make a thick paste out of icing sugar and a little milk.
Put a dab of the icing in the center of the cake and let it spread to the edges.  Decorate with a few candies of your choice.
And watch your children's faces light up!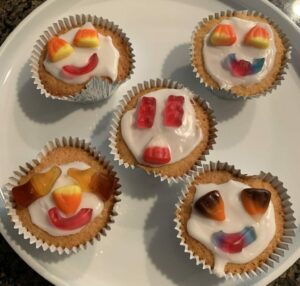 FAIRY CAKES
Ingredients
For the Victorian Sponge
¾

c

butter

1 ¼ stick, softened

½

c

plus 2 tbsp sugar

3

eggs

room temperature

1

c

self-rising flour

Pinch

salt
For the Icing
1

c

powdered sugar

1-2

tbsp

milk

Assorted candies
Instructions
Make the Victorian Sponge
Preheat the oven to 350 degrees

Put 18-36 cupcake (or muffin) liners on a baking tray. (Quantity depends on size of cakes you make)

Put the butter and sugar in the bowl of a stand mixer and beat on high for 5 minutes. Stop halfway through and use a rubber spatula to scrape down the sides and scape up the bottom of the bowl.

Beat the eggs together in a small bowl.

Measure out the flour.

Add one-third of the beaten eggs and one-third of the flour to the butter and sugar mixture and beat together until blended in.

Repeat with half of the remaining eggs and half of the flour.

Beat in the rest of the eggs.

Add the remaining flour and a pinch of salt. Mix on low until it is all stirred in.

Fill the cupcake liners with one or two tablespoons of batter.

Bake 25-30 minutes for the larger fairy cakes, 12-15 minutes for the smaller ones. The cakes are done when they are lightly browned and spring back when touched.

Cool completely
Make the Icing
Stir together the icing sugar and 1 tablespoon of milk. Add additional milk slowly until the mixture forms a thick paste.

Put a spoonful on top of each cake and use a knife to spread to the sides if needed.

Decorate as desired with small candies.
Recipe Notes
Note: If you forget to take the eggs out of the fridge, put them in a bowl of warm water while you beat the butter and sugar. This will bring them up to room temperature
This recipe makes 18-36 little cakes