Fresh tomatoes are paired with carrots, onions and garlic with a hint of Vermouth in this easy to make Marinara Sauce.
The sky is a brilliant blue and the leaves are vibrant reds and yellows.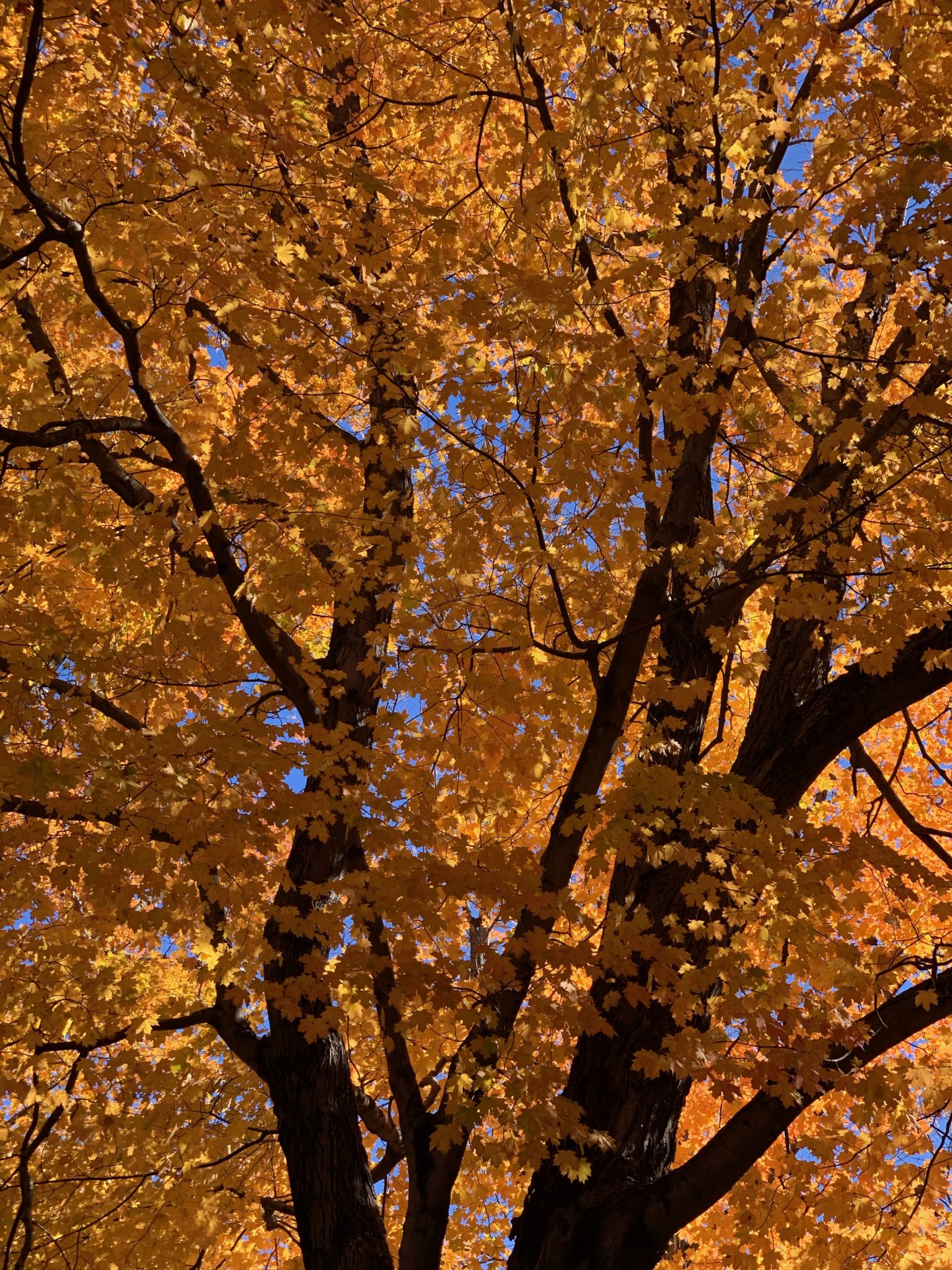 The final tomato harvest has taken place and my raised beds have been covered with mulch for the winter.
The job of cleaning out last winter's ash and dirt from my fireplace has finally been completed (yes, I procrastinated on that all summer long) and tonight's freeze warning seems like a good reason to start this year's wood burning season.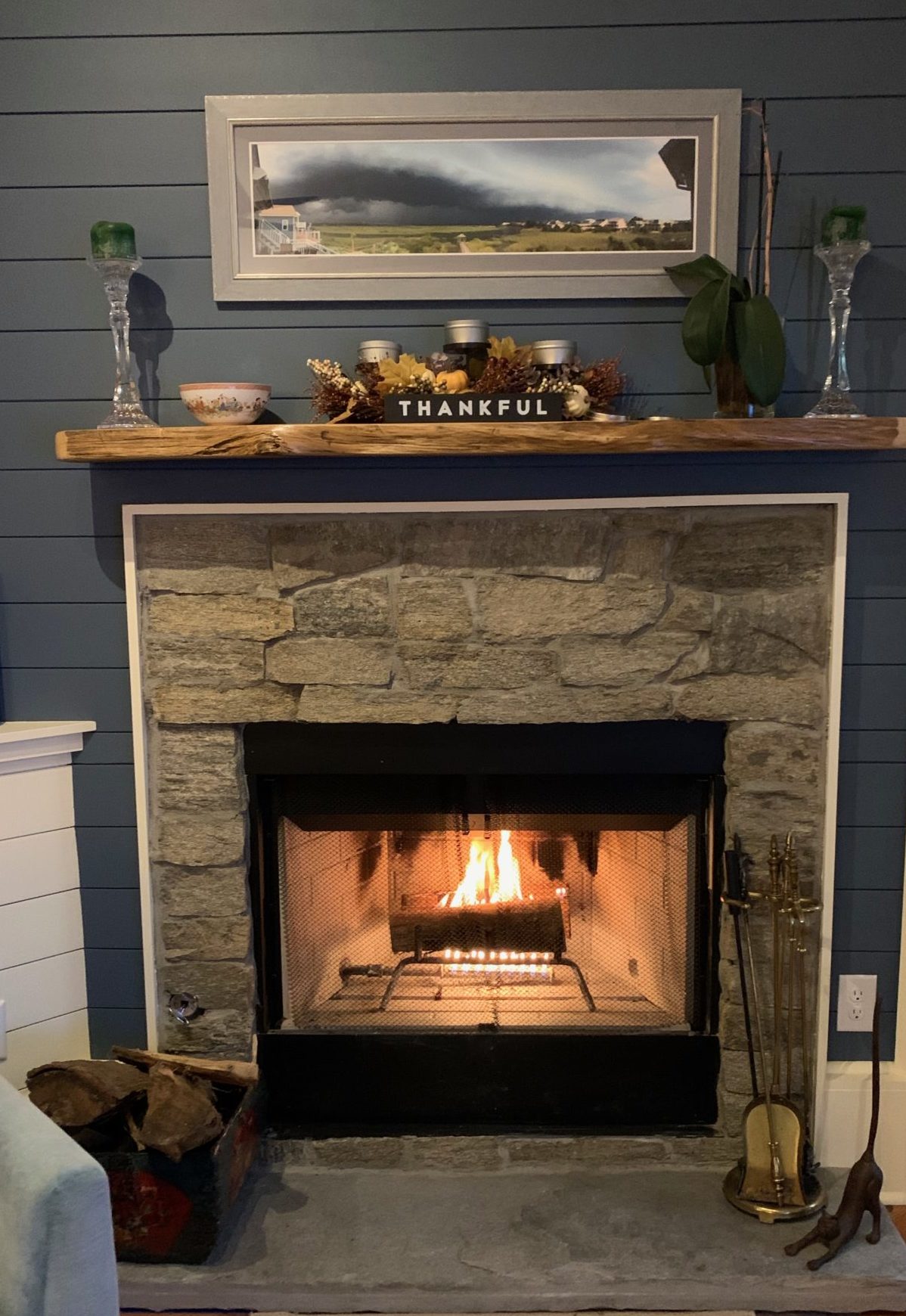 The seasons are so much fun and autumn's brief window between summer's lush greenery and winter's gray is my favorite of all!
This seems like such a good time to make my favorite tomato sauce, the colors of which remind me of the leaves on the ground. And the smell when it is cooking makes my kitchen cozy and warm. I turned to my blog to check the recipe and I was absolutely shocked (shocked!!) to find that I had not yet shared it with you. Clearly that's a mistake that needs correcting
I found this recipe some undetermined time ago. So long ago in fact that I no longer have the original or any idea where it came from. It's called Marinara Sauce which is not exactly accurate since it incorporates carrots and onions.  A true Marinara is made from just tomatoes and seasonings.  Anything else is just tomato sauce.  I think I understand why the originator of this recipe called it a "Marinara" sauce all the same: it's a quick sauce without the long simmering that many tomato sauces call for.  This sauce comes together in little more than an hour.
It starts with carrots and onions and garlic, cooked in olive oil until softened then simmered in Vermouth until the Vermouth has reduced to almost nothing.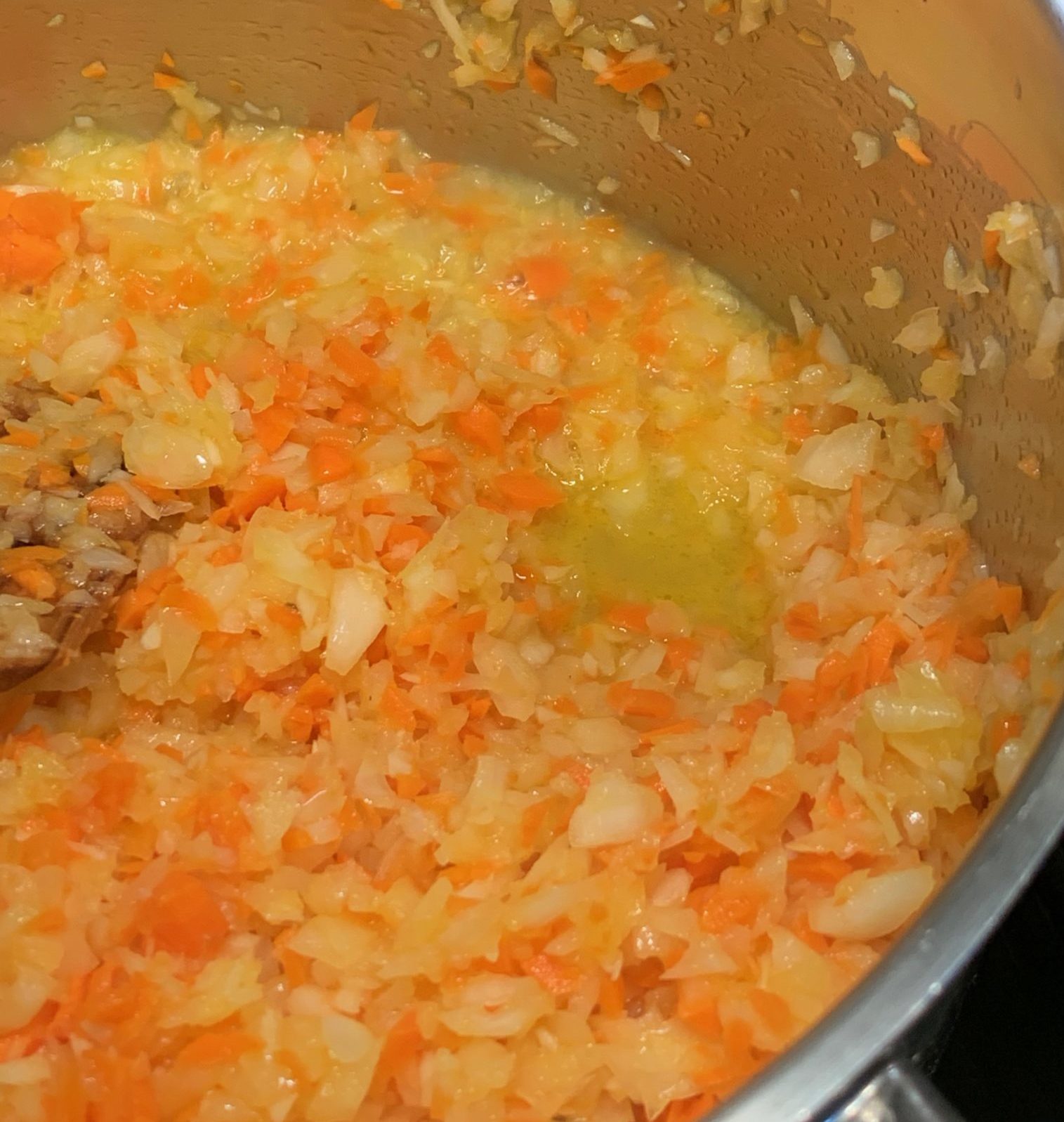 The Vermouth is part of the genius of this recipe .  Vermouth is a fortified wine which is further flavored with the distiller's blend of bitters, citrus, herbs and spices.  Sweet Vermouth is different from Dry Vermouth and American style Vermouth differs from European in that it is somewhat lighter in flavor.  For my sauce, I use a dry Vermouth of a reasonably good quality.  Reducing the wine concentrates the flavors of the botanicals and brings a complex profile to the sauce that you won't get with wine alone.  It's worth it to buy a bottle of Vermouth for this sauce!
After the Vermouth is reduced, fresh tomatoes which have been peeled and seeded are added to the sauce,
along with a variety of herbs (thyme, basil, oregano)
and with a small amount of red pepper flakes.
Let that all simmer on top of the stove for about 45 minutes until it has thickened and the flavors have melded and you have the base for a super pasta dinner.  If you like you can stir in a handful of chopped basil just before serving.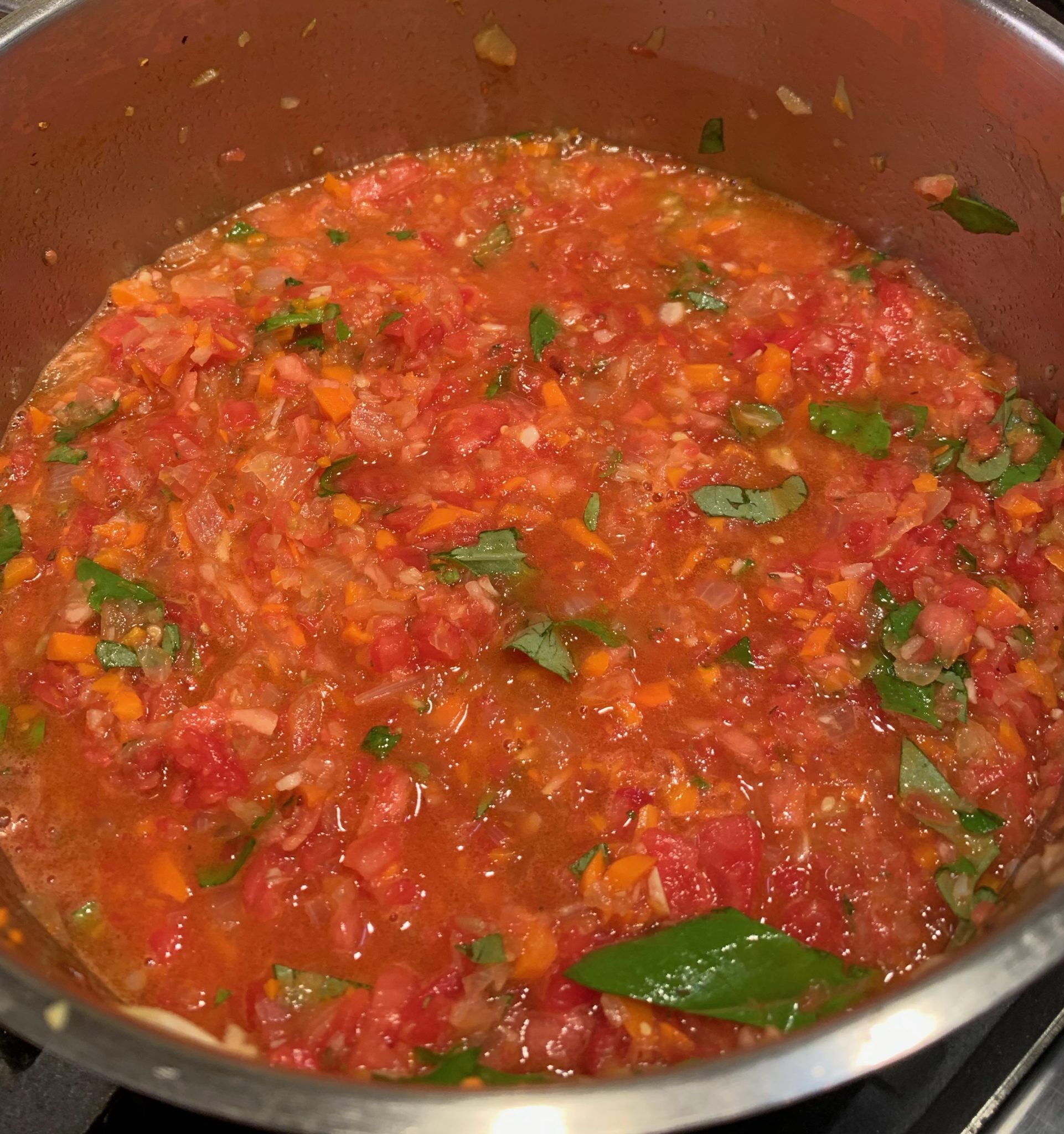 I like to serve it over fresh ravioli.  Sometimes I will cook a little bacon for some crunch and salt and sometimes I add a bit of hot sausage.  And of course, it is finished with a pile of  grated Parmesan.
Happy Fall!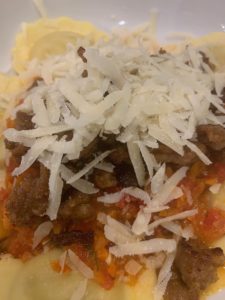 MARINARA SAUCE
Ingredients
3

medium garlic cloves

2

medium onions

1

large carrot

¼

cup

olive oil

1

cup

Vermouth

2

lbs.

fresh tomatoes

1

bouquet garni of fresh herbs

basil, oregano, parsley, thyme, etc

½

tsp

salt

¼

tsp

red pepper flakes

Fresh basil leaves

optional
Instructions
Chopped the onion, garlic and carrot finely or pulse three to four times in a processor.

Heat the olive oil in a large pan over medium low heat. Add the onion, carrot and garlic. Cooking over low heat until the vegetables start to soften (about 4 minutes).

Add the vermouth, increase the heat and bring to a simmer. Simmer until the liquid is almost gone (about 15 minutes).

While the vermouth is reducing, prepare your tomatoes. Bring a pot of water to a boil. Cut a cross in the bottom of each tomato and put them in a heat-proof bowl. Pour boiling water over the tomatoes to cover. Let sit for one minute and drain. Peel the tomatoes, cut them in half and remove the seeds. Chop the tomatoes coarsely or pulse once or twice in a processor.

Add the tomatoes and the bouquet garni to the vegetables. Simmer until thickened (45 minutes to 1 hour)

If you like you can add a couple of handfuls of chopped fresh basil leaves to the sauce right before serving.
Recipe Notes
 If you don't have fresh tomatoes, you can use a 28 oz can of chopped tomatoes. 1 tsp dried basil and ½ tsp dried oregano can be a substituted for the bouquet garni. Recipe can be doubled or tripled as needed.