Once I have successfully tried a new method I like to see if it works well in other dishes.  In this case I am using the "reverse creaming method" to make a moist, and densely crumbed quickbread flavored with lemon and filled with raspberries!
"Pop it in the oven!"
"Toss it in the oven!"
"Throw that in the oven and give it a quick bake!"
Why are TV chefs so violent with their cooking?  After I have spent good time carefully putting together a dish the last thing I am going to do is carelessly pop, toss, or throw it anywhere!
What am I going to do is to think about how the method I used in one dish might work in another.  And I am probably going to experiment with a new ingredient.  It's so much fun when it works.  And even when it doesn't, the test cake seems to get eaten.  And when it does work?  Well it brings me to this: Lemon Raspberry Quick Bread made with the reverse creaming method and using freeze-dried raspberries!
Start with dry ingredients, add the butter and pulse it until it looks like…coarse sand (of course!). If you've ever made a cake with one of my recipes you have surely run across this instruction before!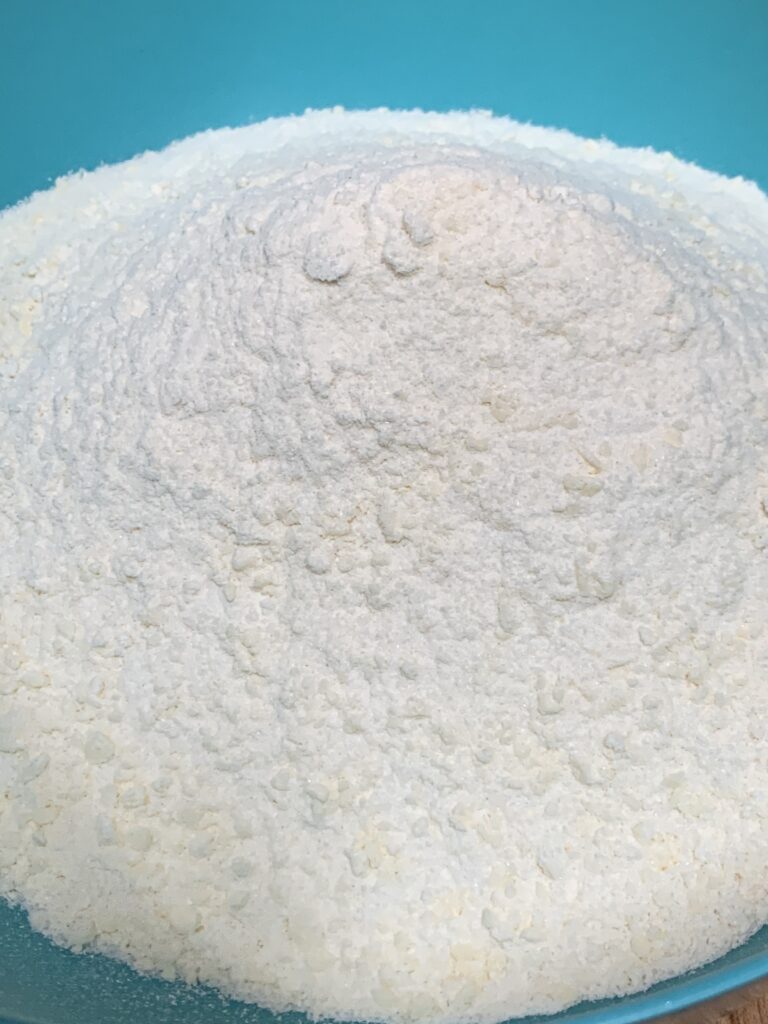 Whisk together the wet ingredients and add them to the flour mixture.  Stir it together and fold in the freeze-dried raspberries when some of the flour is still unincorporated.  It will finish mixing in when you fold in the fruit.
Bake the teacake until it's done and turn out to cool on a wire rack.  While it is cooling, make a syrup of lemon juice and sugar.  Bring the sugar and juice to a boil and boil briefly until it is thick enough to leave a slowly closing streak in the pan when you run a spoon through it.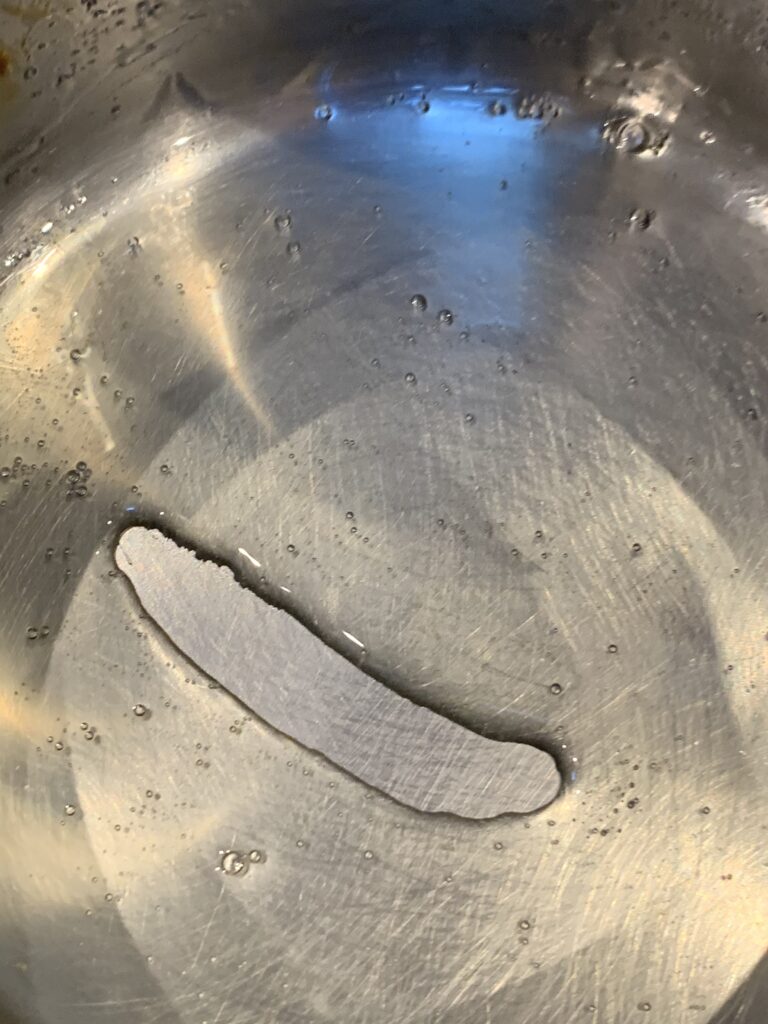 Use a brush to spread the hot syrup over the bread.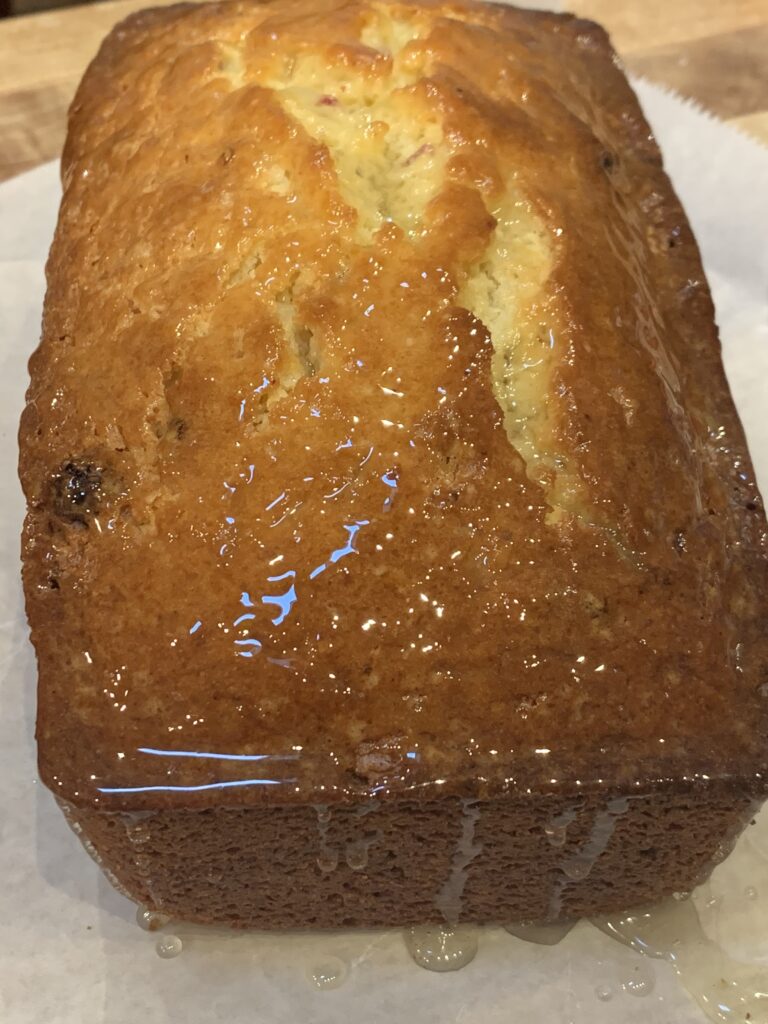 Hopefully you will have a closely textured bread with raspberries well distributed throughout!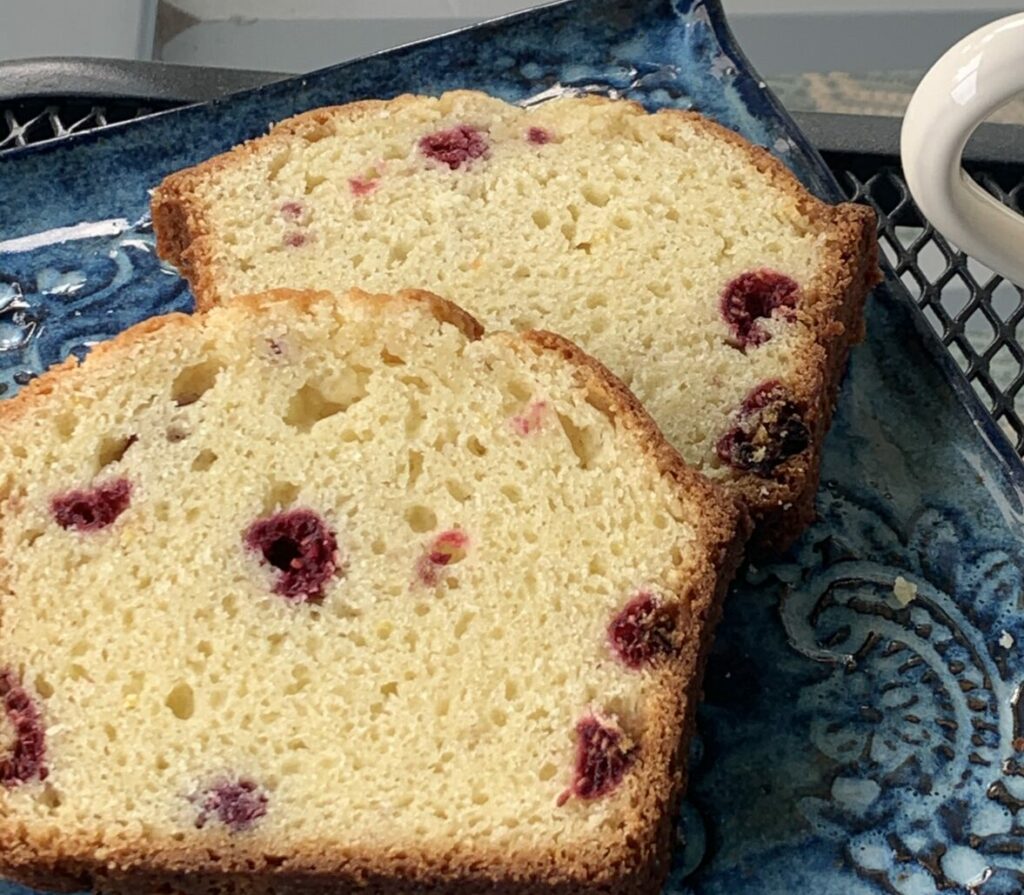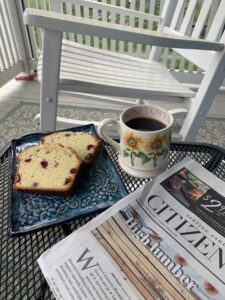 LEMON RASPBERRY QUICK BREAD
Cook Time
1
hour
15
minutes
Ingredients
For the Quick Bread
2 ¼

c

flour

1 ¼

c

sugar

1 ½

tsp

baking powder

¾

tsp

salt

Zest of 1 lemon

¾

c

butter

3

eggs

¾

c

milk

¼

tsp

lemon extract

¾

c

freeze-dried raspberries
For the Glaze
Juice of 1 lemon

2

tbsp

sugar
Instructions
Make the Quick Bread.
Preheat the oven to 350 degrees. Grease or line a 9" x 5" loaf pan.

Pulse the flour, sugar, baking powder and salt once or twice in a food processor to mix them. Add the butter in small chunks and pulse 5-7 times until it looks like coarse sand.

Put the flour and butter mixture in a bowl. In a separate bowl mix together the eggs, milk, and lemon extract.

Add the egg mixture to the flour and stir until just mixed. Fold in the freeze-dried raspberries.

Spread the batter in the prepared pan and bake for 65-75 minutes until done. (It springs back when touch and a tester comes out clean).

Cool in the pan for 15 minutes then turn out onto a wire rack and cool completely.
Make the Glaze.
Put the lemon juice and sugar in a small pan. Bring to a complete boil and boil for 30 seconds until it has thickened.

Brush or spoon the glaze over the top of the bread.
Recipe Notes
Note:
Fresh raspberries will work just as well as the freeze-dried version.