In which scones are given a make-over with roasted sweet peppers, sundried tomatoes, Parmesan cheese and thyme: flavors reminiscent of Southern France.
In fact, this recipe is more of an American biscuit recipe than a traditional British Scone recipe (pronounced sc-on, to rhyme with gone).  If you want to find out why, here is a good article from Food 52 .    Scone or biscuit, this is delicious and a great substitute for cornbread, rolls or bread in any meal.
One of the great things about cooking is that techniques overlap.  You learn something in order to make one dish and use the same method in making countless others.  In this case the technique we have been learning for cutting butter into pastry will also make light and flaky biscuits and scones.
But before you can do anything you need to roast your peppers.  I used a mix of red and yellow pepper for the colors but you can be monochromatic about it as long as you don't use green peppers. Green peppers are a little bitter and it's the sweetness in the red and orange peppers that we are looking for.
Rub two peppers all over with olive oil and put them under the broiler.  Leave them there until they are lightly charred and then turn them until the peppers are charred on all sides.  This usually takes 15 minutes for the first side and then progressively less for the remaining sides.  Once cooked, let them cool and then peel and seed them.
Slice a quarter of each pepper into thin strips and set them aside.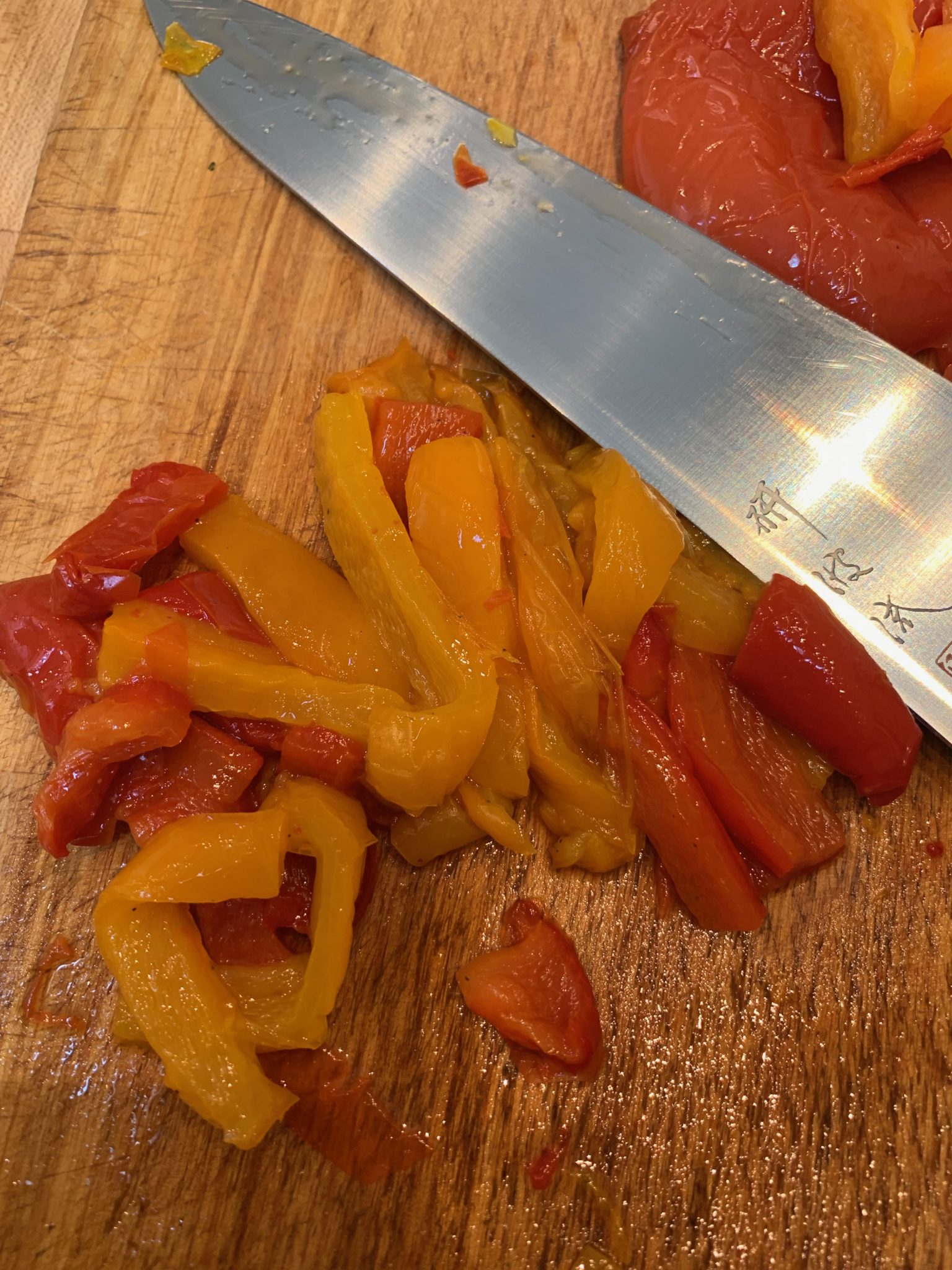 Chop the remainder into ¼" dice.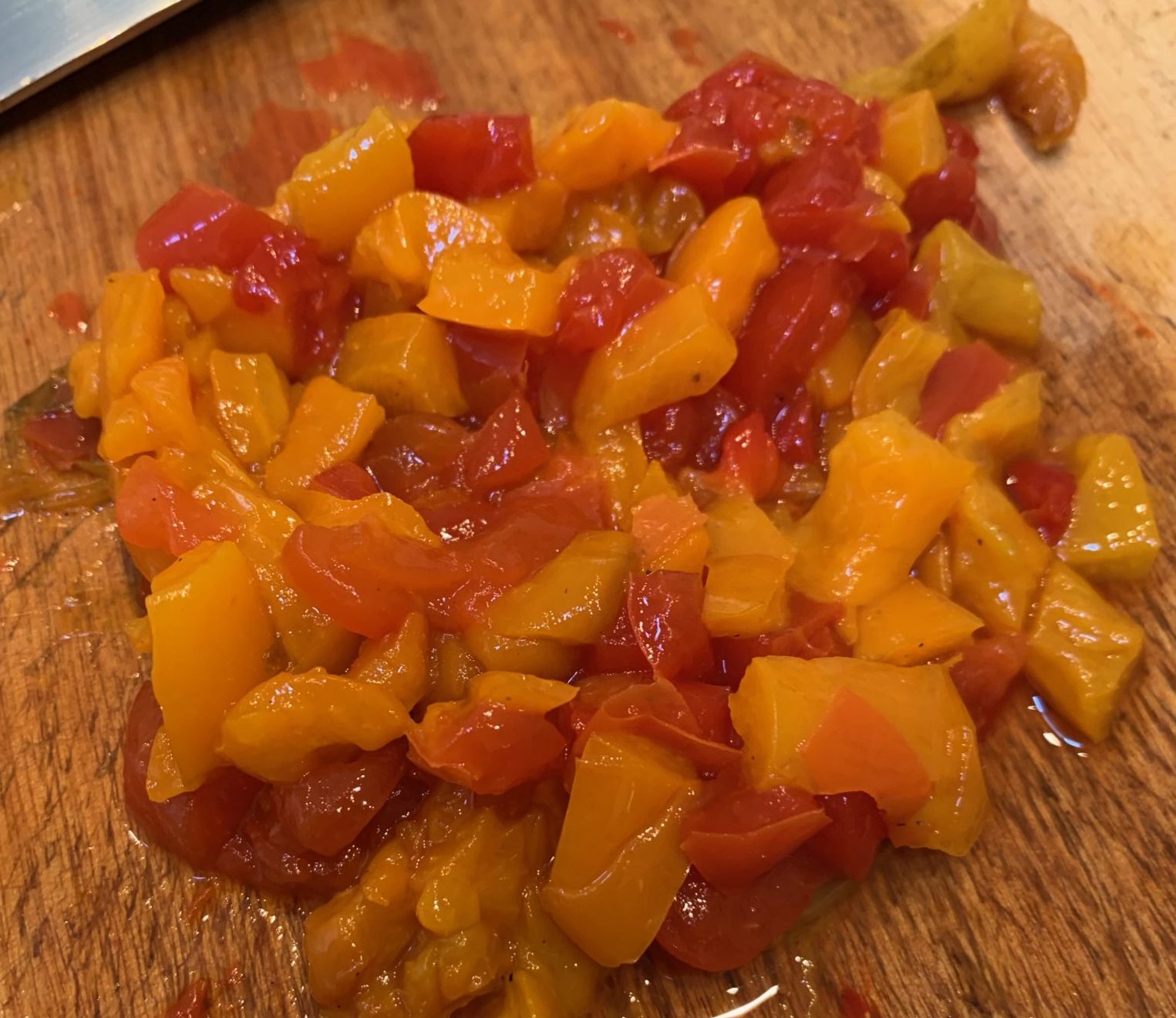 Mince some sun-dried tomatoes (use the ones packed in oil).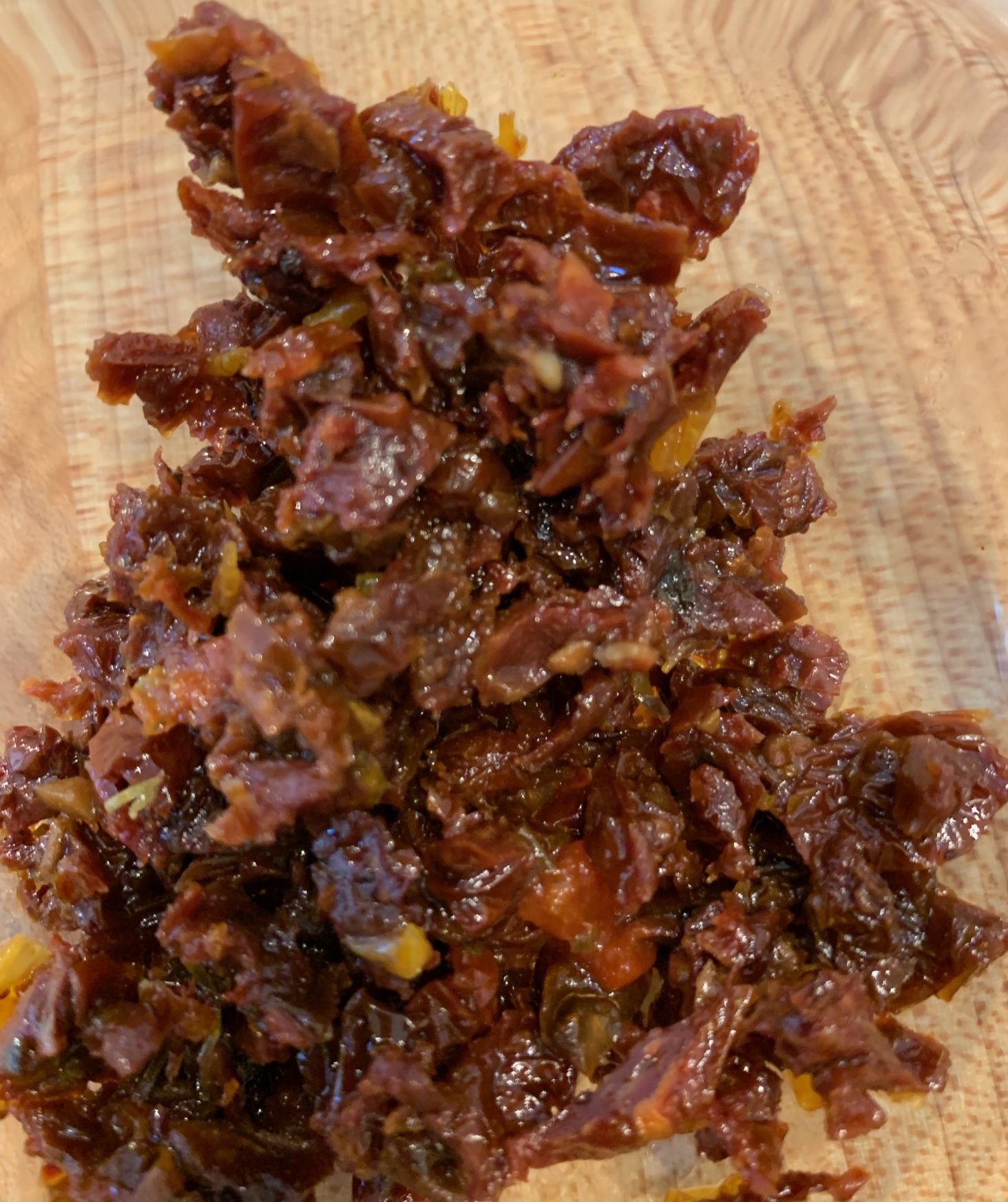 Grate some Parmesan cheese and harvest some fresh thyme leaves.
Put your dry ingredients in a bowl and stir them around to mix them.  Add cubes of very cold butter and use a pastry cutter or two knives to cut them into the flour mixture.  Keep going until it looks like grainy sand.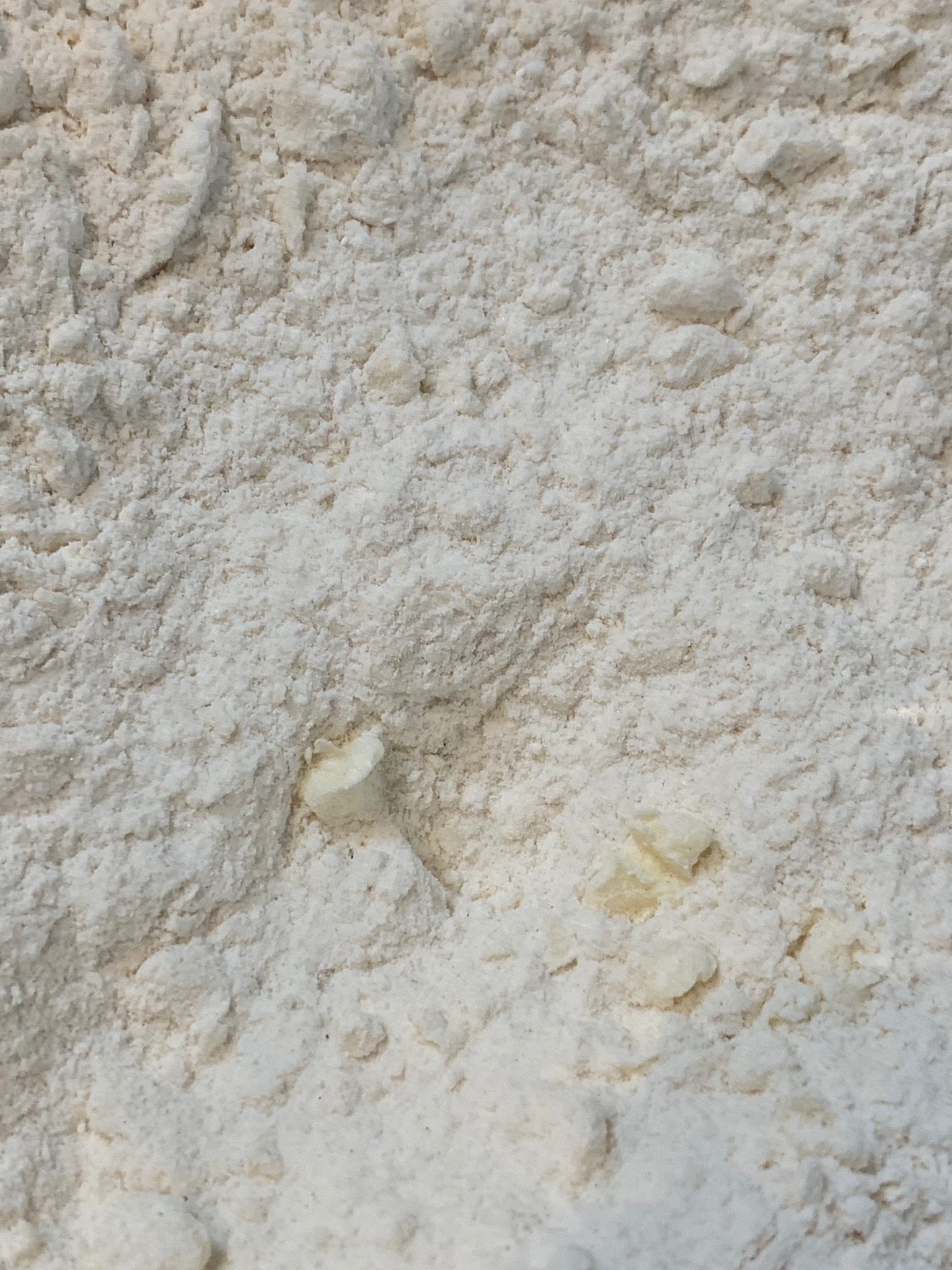 Stir in the buttermilk and use a fork to combine it.  Add the peppers, tomatoes, cheese and thyme and mix it until it just holds together.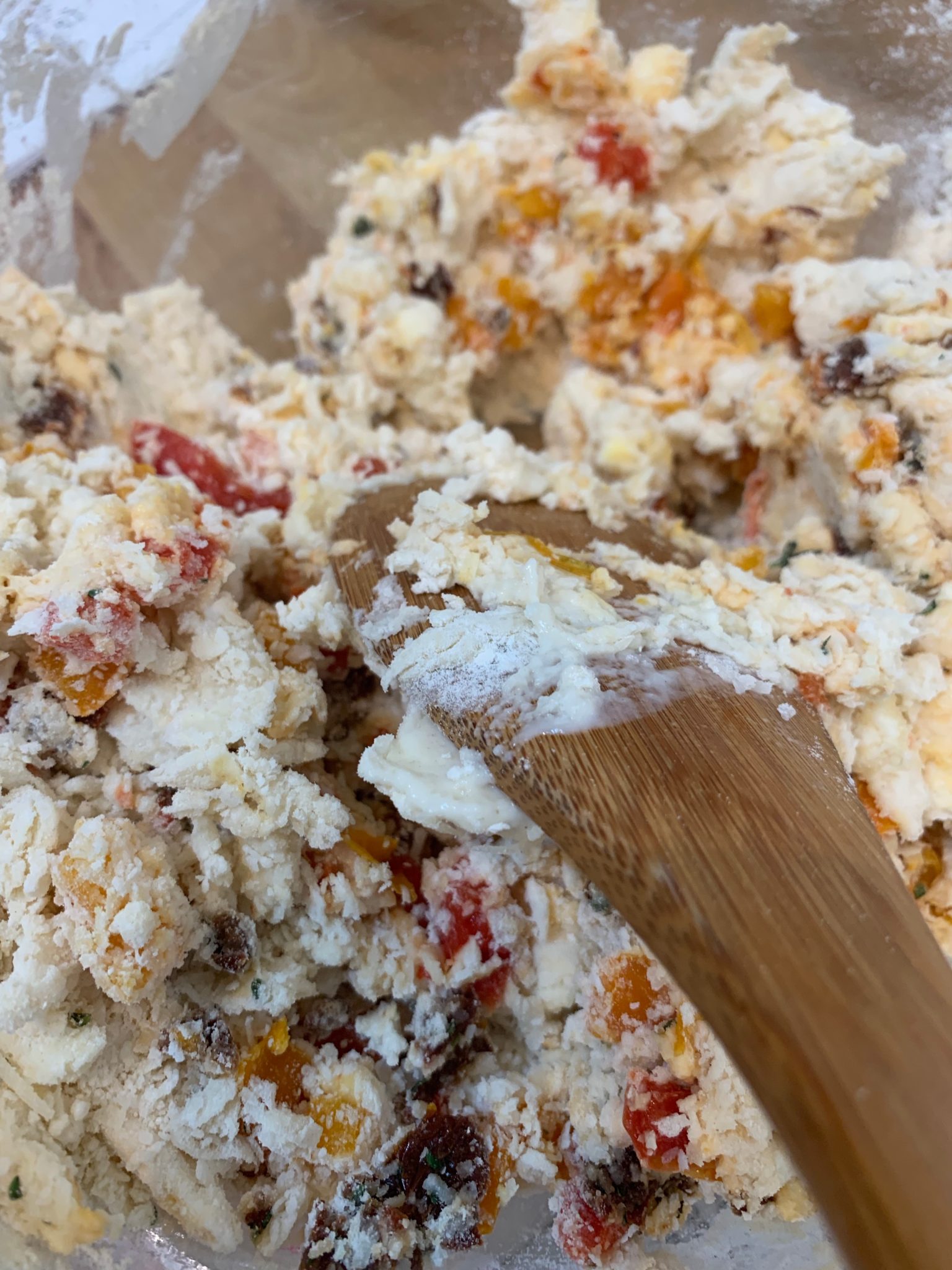 Now turn the dough out onto your work surface and knead it a few times until almost all the flour is mixed in.  Pat it out into a circle about 10" in diameter.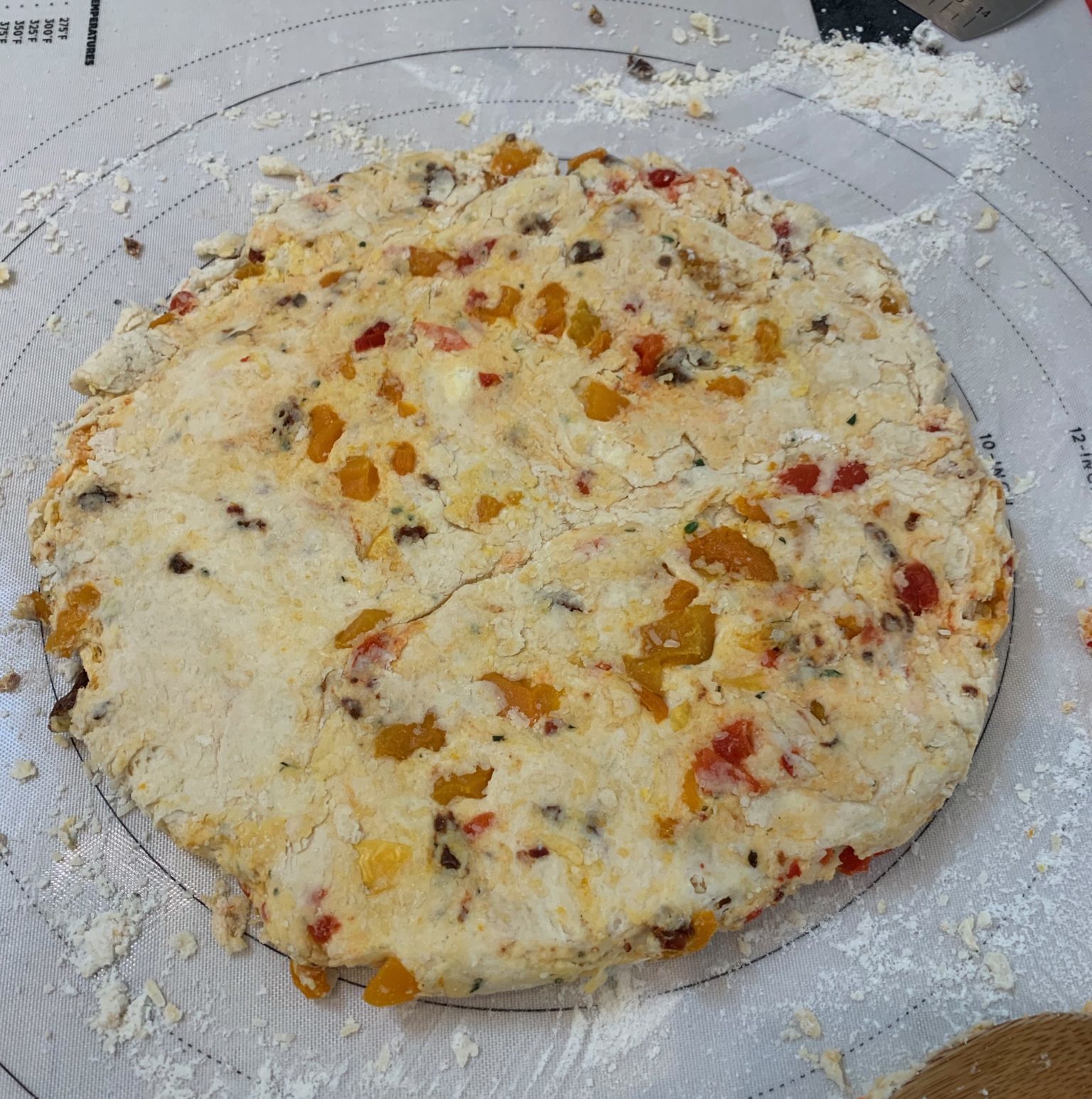 Transfer the dough to a parchment paper lined cookie tray.
Using a knife or a pizza cutter, cut the dough into 12 even triangles (like you were cutting a clock).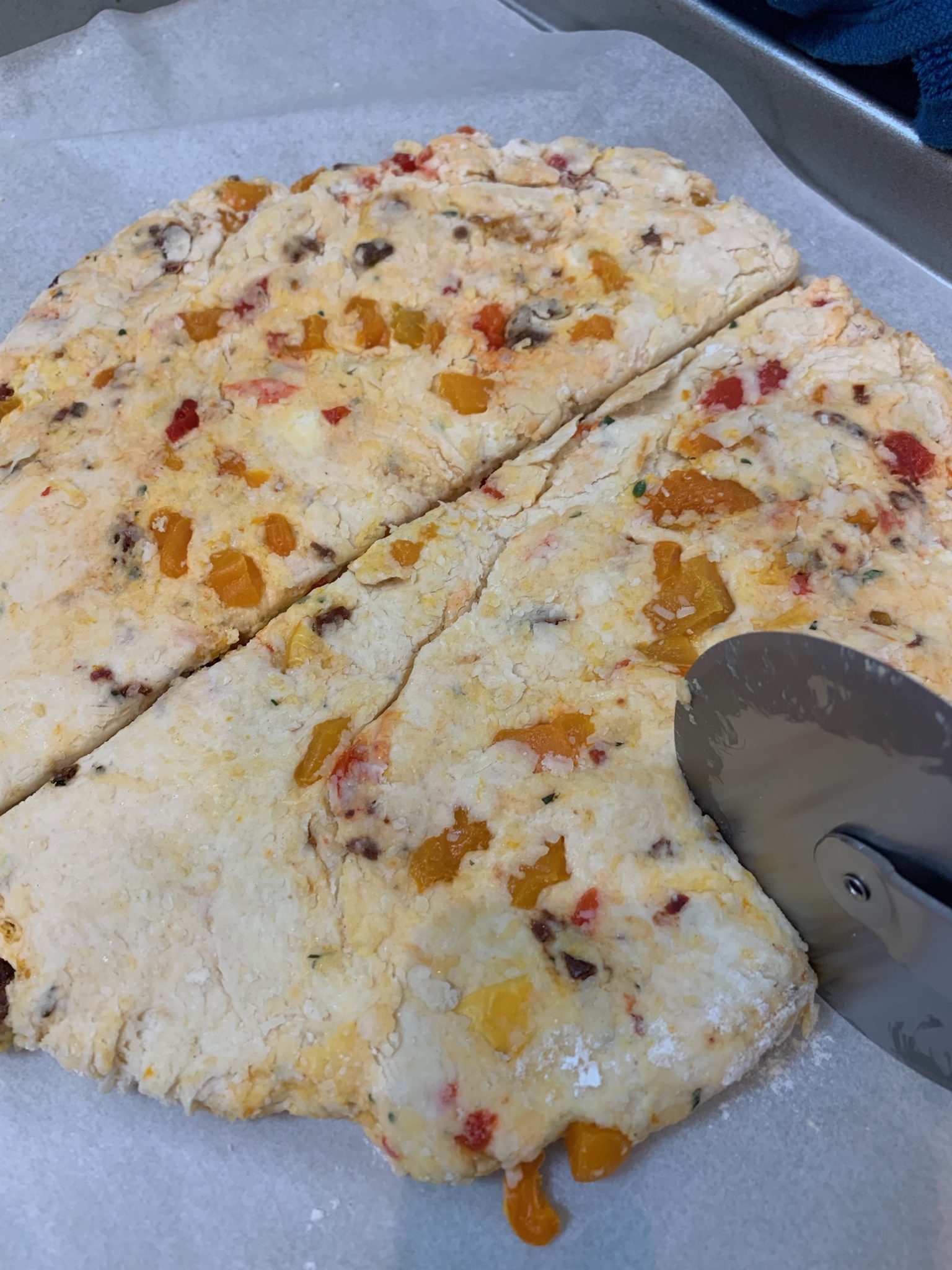 Brush the scones all over with a little more buttermilk or egg wash and decorate them with the strips of pepper.
Bake the scones for 17-20 minutes until they are browned on top and a skewer inserted into the center comes out clean.
The scones are best served warm.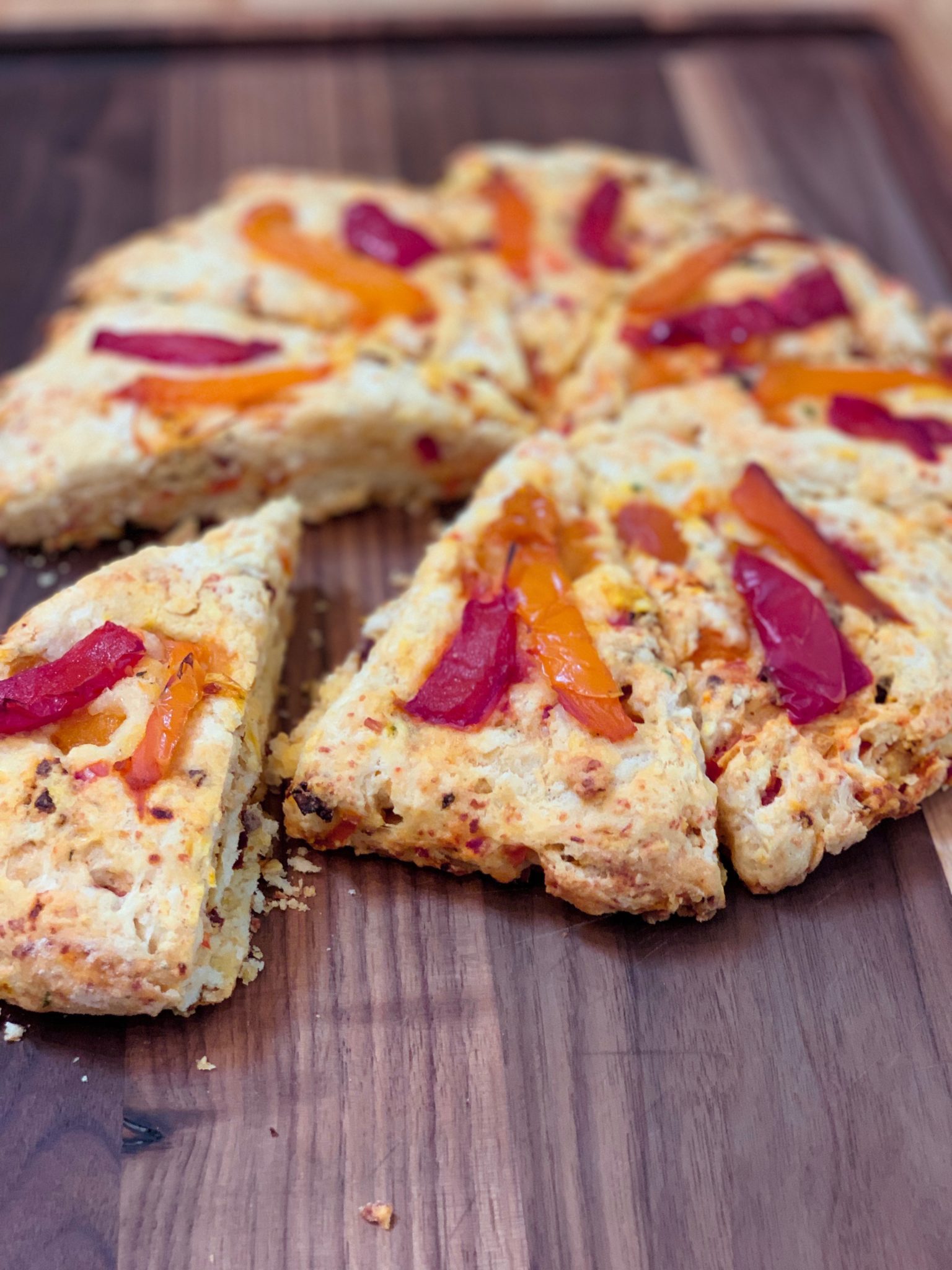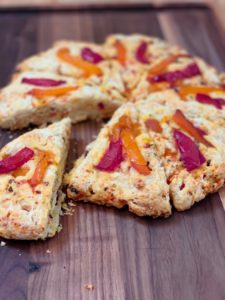 SAVORY SCONES PROVENCAL
Scones with Roasted Peppers, Sun Dried Tomatoes, Parmesan Cheese and Thyme
Ingredients
2

red

yellow or orange peppers

¼

cup

sun dried tomatoes

drained and minced

¾

cup

grated Parmesan Cheese

1

tsp

fresh thyme leaves

chopped

2 ½

cups

flour

1

tbsp

sugar

1

tbsp

baking powder

½

tsp

salt

5

tbsp

cold butter

¾

cup

buttermilk

Additional milk or egg wash
Instructions
Roast the peppers under the grill or over a flame until charred on all sides. Let cool and peel and seed. Slice ¼ of the peppers into ½" strips. Dice the remaining pepper.

In a large bowl, stir together the flour, sugar, baking powder, salt and thyme leaves.

Using a pastry cutter or two knives, cut the butter into the flour mixture until it looks like grainy sand.

Add ¾ cup buttermilk and mix together. Stir in the diced pepper, tomatoes and cheese. Mix together until it comes into a mass.

Turn the dough out onto a lightly floured worksurface and knead a few times to incorporate any remaining flour.

Pat the dough into a circle about ½" thick and 10" in diameter. Move the circle onto a parchment paper lined baking sheet and cut the circle into 12 pieces (like a clock).

Brush the top of the dough with a little milk, cream or beaten egg and decorate with the strips of pepper.

Bake in 425 degree oven for 15-20 minutes until tops are brown and a toothpick inserted into the center of the scone comes out clean.

Serve warm or at room temperature.