It was a wintry day in the Sonora desert.  The sun was shining but the air was cold and the wind caught at the edges my jacket.  I was seated in the shade in front of a corral where there was a large, although gentle seeming, horse.  Over the course of the next two hours I, and the small group of people around me, would interact with this animal and hopefully learn something about ourselves in the process.  I was at Miraval Wellness Resort & Spa in Tucson, Arizona
One of the benefits of having a daughter who is a travel agent is her knowledge and access to great deals and great ideas for interesting travel.  A wellness resort is not something I would typically have gone for but when Abby showed me Miraval, and told me about the special package she could get for me through her business, I looked out the window at the frozen ground and said, "I'm in".
I have always looked for balance in my life but it hasn't been something I have had the time or freedom to explore very much.  This seemed like a good opportunity.  Miraval offers outdoor experiences, fitness, and traditional spa treatments.  They also offer classes in meditation, explorations of the mystical, traditional therapy and alternatives. Their mission is "To inspire a life in balance through mindfulness".  All of this is situated on 400 acres in the Sonora Desert outside Tucson, Arizona.
I was expecting an amazing spa.  I knew there would be wonderful hiking opportunities in the desert.  I signed up for some of the classes with inspiring teachers.  And I put myself out there with one of the equine experiences. And it was amazing.
What I was not expecting was the food.  At Miraval they have found a way to highlight the natural flavors of their ingredients.  Every ingredient is respected and beautifully presented.
I found that out on the first night when I had the best bouillabaisse I have ever had.  The seafood was perfectly cooked and the broth was divine.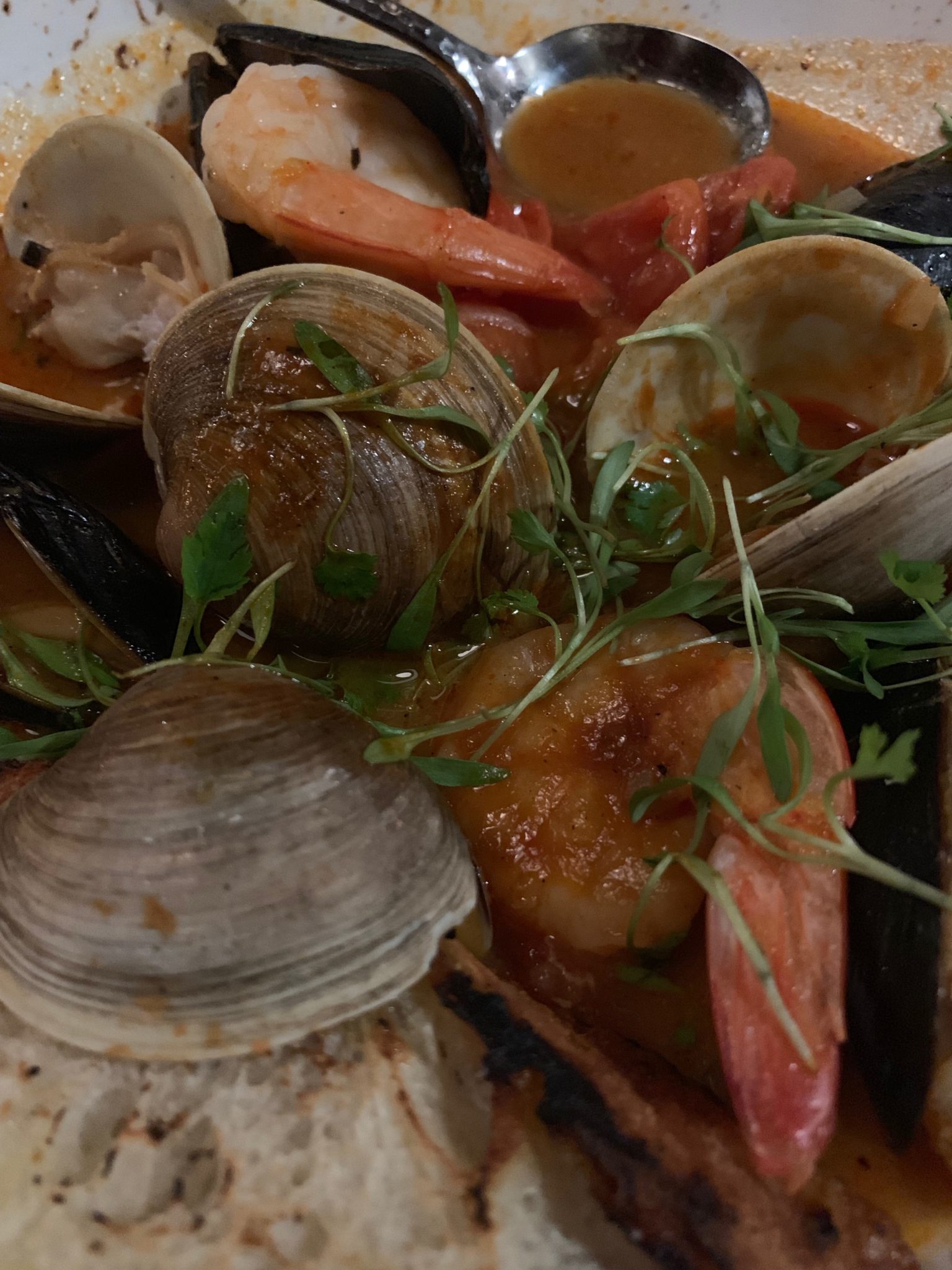 They offer cooking classes at Miraval as well as a Chef's Dinner.  Of course I had to try them.  The result is this week's blog on Pink Peppercorn and Chocolate Vegan Pot De Crème. (January 30, 2019)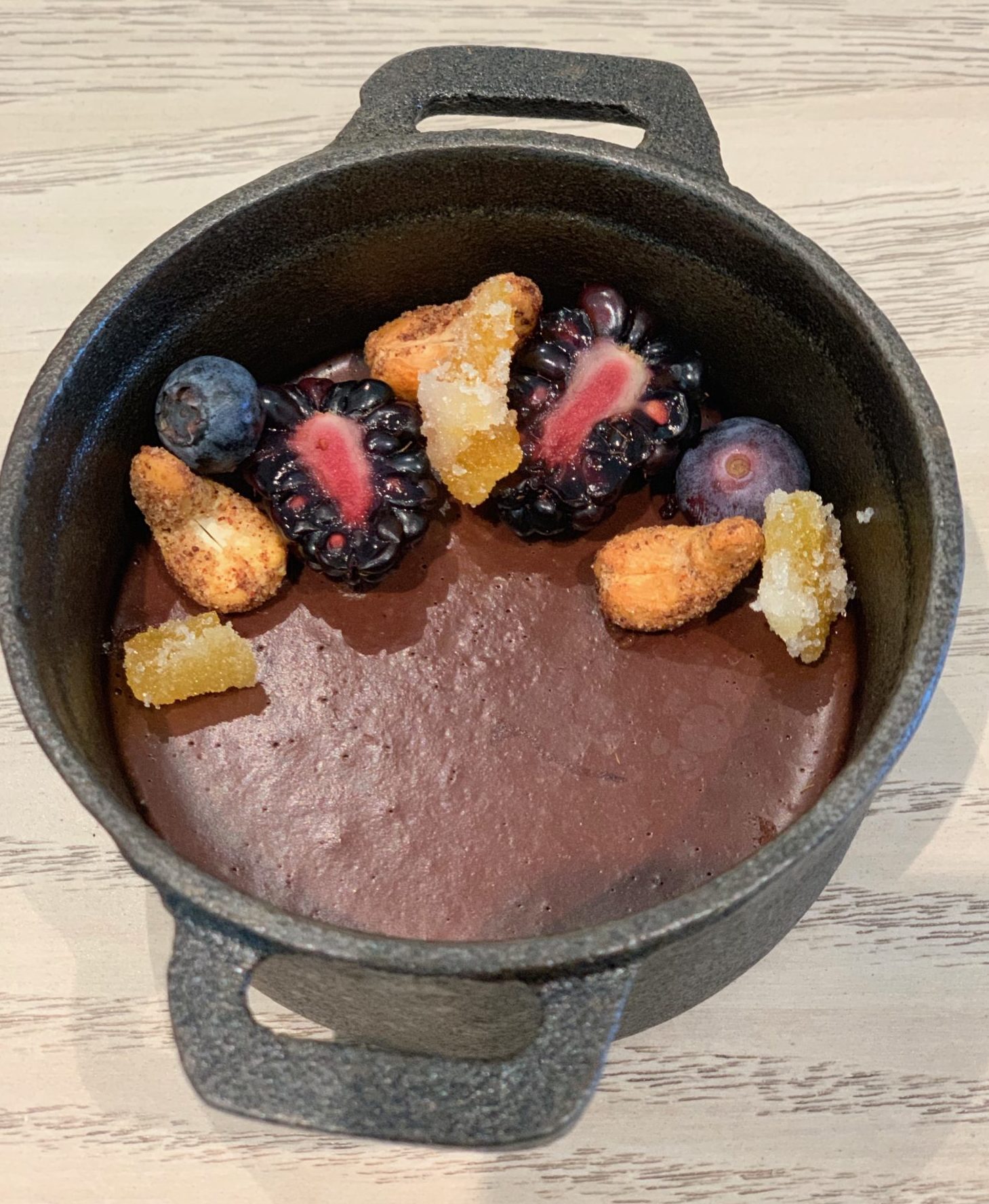 The folks at Miraval don't proselytize.  They don't try to sway you one way or the other.  There are hamburgers to be had and the bar offers a range of good wines, craft beers  and flavorful cocktails.  A class in "Mindful Mixology" sent me home with a recipe for Roast Red Pepper and Pineapple Margarita. It's delicious.
And "Just Cook for Me, Chef!", the chef's dinner, was out of this world.  I'm not even going to explain it.  Just show you!
If you want to find out more about Miraval or any of the other amazing trips my daughter can help you put together, you can contact her by clicking here.
As for me,  my heart belongs to Miraval